A phone-less Nokia targets the telco cloud and connected car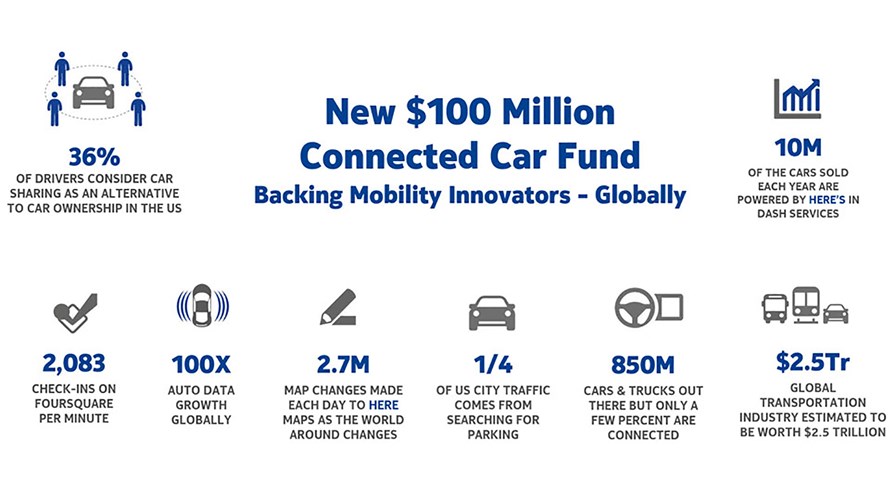 Having completed the sale of its mobile devices business to Microsoft, Nokia is giving more details about life after Lumia. The first two areas that it is pushing are the telcos cloud and the connected car. Although both aren't new to Nokia, they have certainly become far more important to the firm's future success.
Nokia will expand its long-term partnership with Juniper Networks to develop what it calls a "telco cloud for mobile broadband". It says this new 'core-on-cloud' solution will help operators accelerate service creation through a fully automated telco cloud.
The carrier-grade service will provide operators with an open ecosystem telco cloud solution, based on OpenStack, offering automated application deployment, software defined application connectivity and network management. The solution will also enable application and networking elastic scalability with a clear migration path for operators to leverage their existing assets built on current core architectures.
"Nokia is a pioneer in telco cloud mobile networking solutions, establishing an unmatched track record in telco cloud innovation," said Rajeev Suri, president and CEO of Nokia. "By collaborating with Juniper, we are taking the next step together, enabling operators to take full advantage of the cloud with a clear path towards the robustness and scale of interconnected datacenters."
The latest collaboration combines Nokia's Liquid Core solution, including NFV and telco cloud management and orchestration, with Juniper Networks MetaFabric data centre architecture, including Contrail – Juniper's network virtualization and cloud network automation solution based on SDN. The combined Nokia-Juniper solution is in line with the European Telecommunications Standards Institute Network Functions Virtualization (ETSI NFV) end-to-end reference architecture.
"Rapid adoption of LTE and the 4G mobile core opens up a wealth of opportunities for new service creation for our customers," said Shaygan Kheradpir, CEO of Juniper Networks. "We believe operators need a High-IQ mobile edge that connects their infrastructure to the telco cloud and leverages network and service virtualization throughout."
In addition to the technology components, Nokia is also providing its end-to-end services to help operators implement their own telco clouds and migrate existing telco services to cloud-based networks. This broad portfolio of services, some of which will tap into Juniper's expertise, will enable operators to reduce time to value and address the complete lifecycle from assessment, design, implementation and operational support.
"In the same way that cloud computing transformed the IT industry, telco cloud dynamics are radically changing how mobile operators plan to deploy, operate and manage their networks through virtualization and software defined networking," said Peter Jarich, vice president, Current Analysis. "Nokia and Juniper's expanded partnership fits well into this evolution, strengthening the telco cloud ecosystem in the process."
Connected Cars
Nokia has also launched its $100 million Connected Car Fund managed by Nokia Growth Partners (NGP). The VC fund will invest in promising auto tech and local services companies in collaboration with its location services business, Here, to grow the ecosystem around Here's mapping and location products and services.
"For the last few years there has been a surge in innovation that has brought technological advances leading to safer, cleaner, increasingly connected, intelligent and more affordable vehicles," said Paul Asel, Partner at Nokia Growth Partners. "Vehicles are becoming a new platform for technology adoption very similar to phones or tablets. We are excited to deepen our collaboration with Here through the Connected Car fund to invest in companies that are driving the future of the auto ecosystem, local services and personal mobility."
The Connected Car fund extends NGP's global investment activities in the US, India, China and Europe. It brings Nokia's commitments managed by NGP to $700 million.
"We believe that connected cars equipped with precise location awareness and sensor data can become powerful devices capable of helping drivers make sense of the world around them," said Michael Halbherr, CEO of Here. "NGP's Connected Car fund underscores that connectivity is rapidly reshaping what is possible in the car environment."
Email Newsletters
Sign up to receive TelecomTV's top news and videos, plus exclusive subscriber-only content direct to your inbox.