StarHub commits to cloud-enabled digital services strategy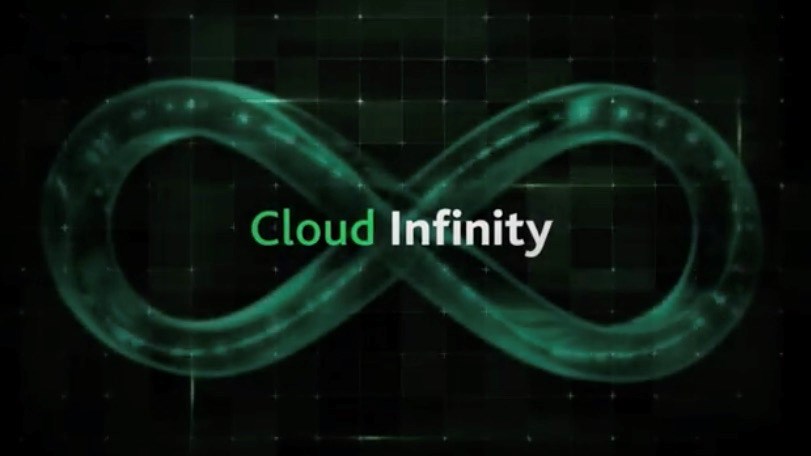 StarHub is one of Singapore's three main telcos
Its evolution towards being a digital service provider is already underway with its DARE+ strategy
To support that move it has unveiled its Cloud Infinity infrastructure plan
StarHub, one of Singapore's main telcos, is taking a significant step towards becoming a true digital service provider (DSP) with the development of a simplified cloud-based infrastructure platform designed to support all manner of demanding consumer and enterprise services and applications, and for which it has brokered a number of key cloud platform partnerships.
The operator's Cloud Infinity strategy will, the operator believes, enable it to survive and thrive in a highly competitive digital services market while cutting costs as it transitions away from legacy systems towards hybrid cloud-based operations. According to the operator, Cloud Infinity is a "low-latency multi-cloud architecture uniquely conceptualised by StarHub, and is the first of its kind in the world". It will enable the company to "improve customer experiences, launch new services quicker, and deploy more data security measures".
The move, which the operator believes will help it become more efficient and "prime it for sustainable business growth in the long term", builds on the DARE+ strategic transformation and growth programme that StarHub unveiled in 2021, and aims to position the operator as "a company that connects digital lives for customers". It aims to do so by "doubling down on digital across everything StarHub does, accelerating value creation, realising growth without frontiers, and delivering an endless continuum of experiences that enrich customers' lives". Which sounds either exciting or daunting, probably depending on your age…
StarHub, which has more than 2.1 million mobile customers (of which about three-quarters are post-paid customers) and more than 570,000 broadband customers, operates in a very competitive and digitally savvy market. It competes primarily with the island city state's leading telco Singtel, which has more than 4 million mobile customers and around 700,000 broadband customers, and M1 which, with about 2.1 million mobile customers and about 240,000 broadband customers, is about the same size as StarHub. All three offer 5G services and are very focused on developing digital service portfolios for consumer and enterprise customers, so each of the operators needs something special, beyond reliable connectivity, to keep it competitive.
StarHub's approach is to develop an access-agnostic, service-enabling platform across multiple clouds that will support all types of customers and enable the operator to "co-develop platforms and solutions with enterprises and differentiate services through low-latency multi-access technologies, such as 5G" and 10Gbit/s fixed broadband.
It is working with Amazon Web Services (AWS), Google Cloud, South Korean cloud services specialist NAVER Cloud, and Nokia to develop and build out Cloud Infinity, which will include the hosting of digital applications in a number of edge datacentres.
CEO Nikhil Eapan noted in a company video about the development that the move will enable StarHub to "operate end-to-end like a cloud company, with our differentiation, running our infrastructure on the cloud", and that it will enable the operator to "become the cradle of innovation [for our customers] in Singapore first, but ultimately beyond."
In the enterprise services sector, StarHub plans to use Cloud Infinity to offer sovereign cloud services to government agencies and enterprises, "allowing them to utilise a cloud network that is custom-built to deliver security and data access that meets strict requirements on data-privacy and control", it noted. "For consumers, Cloud Infinity could enable integration of metaverse-like services, which can drive customer engagement through next-generation digital features such as augmented reality and holographic overlays," it added.
It has some catching up to do there, as Singtel is already collaborating with SK Telecom on the development of local metaverse experiences for Singapore's population of about 5.5 million – see ​​Singtel showcases its metaverse potential with SKT's ifland.
But StarHub is confident this move can help transform the way it works and the way in which it offers and delivers services to its customers.
"Maximising agility, Cloud Infinity will serve as a cradle of innovation for our enterprise and consumer businesses, allowing us to deliver the market's most unique, meaningful, and enriching products and services with speed and reliability," boasted Ayush Sharma, StarHub's CTO. "We are pleased to work with AWS, Google, NAVER Cloud, and Nokia to deploy this new network architecture," he added.
Like Japan and South Korea, Singapore is a market worth watching to see how telcos and their services evolve over the coming years.
- Ray Le Maistre, Editorial Director, TelecomTV
Email Newsletters
Stay up to date with the latest industry developments: sign up to receive TelecomTV's top news and videos plus exclusive subscriber-only content direct to your inbox – including our daily news briefing and weekly wrap.