VimpelCom confidence shaken as Telenor CEO quits the company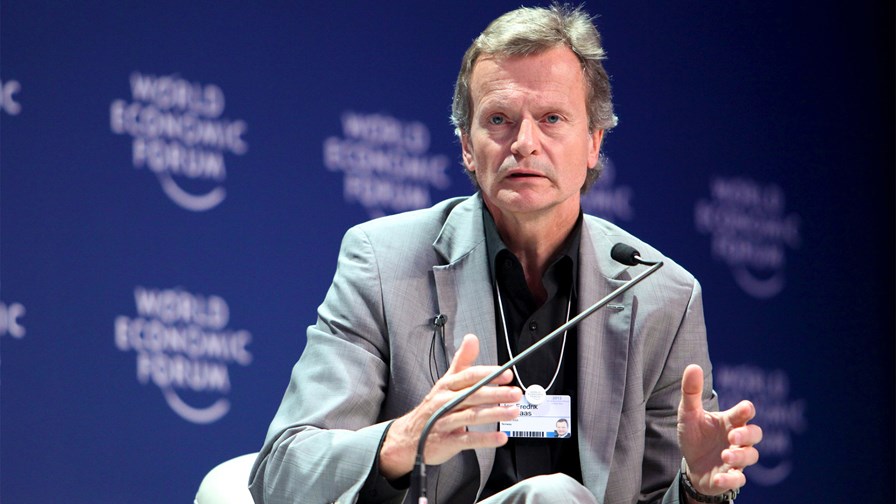 The President and CEO of Telenor Group, Jon Fredrik Baksaas, has stepped down from the Supervisory Board of VimpelCom with immediate effect. This decision was taken in consultation with the Board of Directors of Telenor. The Norwegian operator holds a minority position of 33 per cent in VimpelCom and has voting rights of 43 per cent.
The move comes in the wake of continuing allegations of corruption surrounding VimpelCom and investigations related to its entry to the Uzbekistan market. Not a happy place for Telenor to be right now. And so by stepping down from the Supervisory Board of Vimpelcom, Baksaas says it will eliminate any potential conflict of interest and protect the interests of his own shareholders.
"I am stepping down from the VimpelCom board to solely focus on protecting Telenor's position," said Baksaas. "Telenor has zero tolerance for corruption As an owner in VimpelCom we will assist the ongoing investigations."
Baksaas was elected to the VimpelCom board in 2010 when the company was established, in order for Telenor Group to follow the company closely and especially, as the telco reiterated yesterday "given the financial position and the many challenges that Telenor faced over ownership at that time".
"The Board of Telenor is taking a serious and thorough approach to the ongoing investigations in VimpelCom Ltd," added Svein Aaser, chairman of Telenor. "The Board has appointed a special committee of members to closely follow the development of the company."
According to local press reports, Norway's government, which owns 54 per cent of Telenor, summoned Aaser to a meeting last month to discuss the matter. It is even likely that Norway's parliament will open a hearing on the case sometime in the next two weeks.
Vimpelcom is Uzbekistan's largest mobile operator by subscriber numbers, and had announced back in March that it was being investigated by the US Securities and Exchange Commission (SEC) and Dutch authorities. Then in November, questions arose about VimpelCom's ties with Takilant, a company linked to Uzbek President Islam Karimov. Prosecutors in Sweden revealed that $55 million worth of payments between 2007 and 2011 from VimpelCom to Takilant were suspected as being bribes to Uzbek authorities. A few weeks ago, Telenor revealed that it would like to exit its position in VimpelCom, but that the current share price was far too low to produce an acceptable deal for its shareholders.
Last year, the former CEO of Sweden's TeliaSonera resigned after an investigation found that the telco should have exercised more caution when it bought its mobile licence in Uzbekistan (from, incidentally, Takilant). It's no wonder Baksaas is taking action to protect both his company and himself.
VimpelCom shares fell 7.3 per cent on the news.
Email Newsletters
Sign up to receive TelecomTV's top news and videos, plus exclusive subscriber-only content direct to your inbox.