Verizon slows down data speeds, but it's not throttling, it's "optimisation"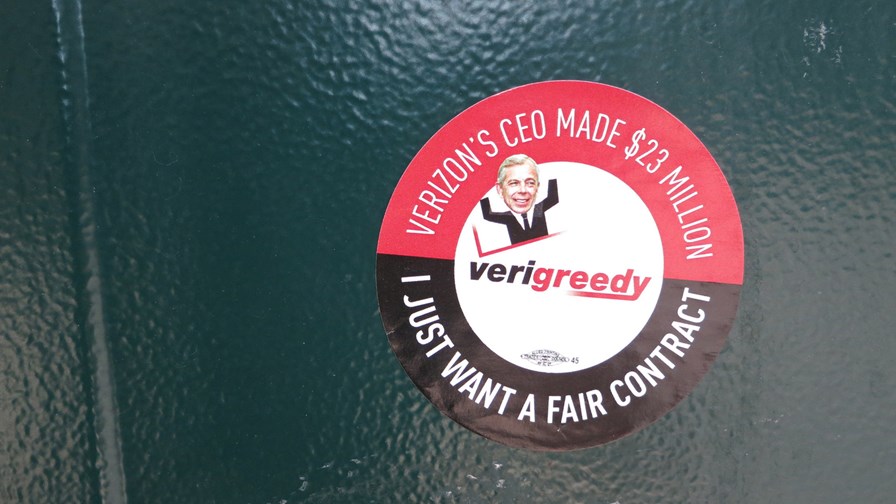 When is data throttling not data throttling? When it's network optimisation. At least it is according to Verizon, which has announced that wireless customers on unlimited data plans will soon experience a reduction in their data speeds as it seeks to migrate users to tiered tariffs.
Starting this October, Verizon Wireless will extend its network optimisation policy to the data users who meet the following criteria:
fall within the top five per cent of its data users,

have fulfilled their minimum contractual commitment,
are on unlimited plans using a 4G LTE device.
These unlucky customers may experience slower data speeds when using certain high bandwidth applications, such as streaming high-definition video or during real-time, online gaming, when connecting to a cell site when it is experiencing heavy demand. Unless you are a government or large business customer, in which case you are a far more valued customer and no action will be taken against you.
"We understand that our customers rely on their smartphones and tablets every day," said Mike Haberman, VP of technology for Verizon Wireless. "Our network optimization policy provides the best path to ensure a continued great wireless experience for all of our customers."
Here's an option: why not add more network capacity? But no, it's far simpler to limit usage instead.
Verizon Wireless introduced its network optimisation policy three years ago, limiting the data speeds of its heaviest 3G data users. It's now extended it to 4G customers, despite the fact that 4G encourages greater data use. However, it is at pains to stress that speeds will return to normal "once the heavy usage eases, or the user moves to a different cell site", and that this is in no way "data throttling".
"The difference between our network optimisation practices and throttling is network intelligence," explains Verizon on its support page. "With throttling, your wireless data speed is reduced for your entire cycle, 100 per cent of the time, no matter where you are. Network optimisation is based on the theory that all customers should have the best network possible, and if you're not causing congestion for others, even if you are using a high amount of data, your connection speed should be as good as possible."
All well and good, but then a little further down the page is this statement:
"If you're on an unlimited data plan and are concerned that you are in the top 5 per cent of data users, you can switch to a usage-based data plan as customers on usage-based plans are not impacted."
So, this has nothing to do with "causing congestion for others", and everything to do with Verizon charging the most it can for data connections. If you are on an old unlimited data tariff (which the company stopped selling in 2011) paying $29.99, then you could be subject to data slow-downs (perhaps we should take a leaf from T-Mobile's book at call it Un-Throttling?). However, if you are on a usage based plan – ranging from $30 per month for a paltry 500MB to $750 per month for 100GB – then you're not affected.
Talk about mixed messages.
But then again Verizon has the lowest percentage of unlimited data users in the country, at less than 22 per cent, compared to AT&T's 44 per cent and T-Mobile's and Sprint's 78 per cent. It also charges the highest bills, at an average of $148 per month.
It's all about the money.
Email Newsletters
Sign up to receive TelecomTV's top news and videos, plus exclusive subscriber-only content direct to your inbox.