Telefónica urges the ICT sector to create a 'culture of accessibility' for the world's one billion disabled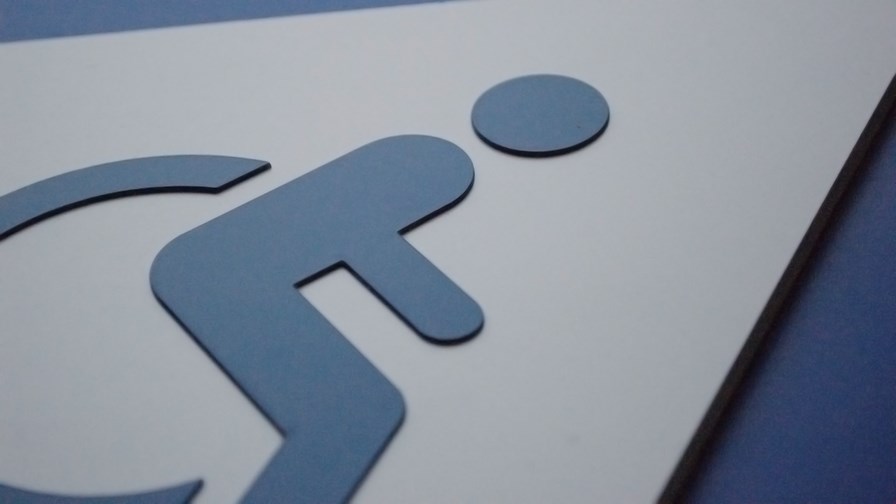 According to the World Health Organisation (WHO), there are a staggering one billion people in the world that have some form of disability. That's roughly one in seven people; it's a huge number. Of these, 360 million are hearing impaired, 285 million are vision impaired, and 13 million are physically impaired.
And for most of these people, accessing services and using products can range from difficult to impossible. As society becomes increasingly reliant on connected technologies, there is a very real danger that we are creating a new digital divide.
Recognising that it is in everyone's interest to ensure digital inclusion, Telefónica commissioned research to investigate the issues of accessibility and analyse the way in which the "untapped billion" have traditionally had (or not) equal access to technologies, mobile devices, applications and content.
"Interestingly, one billion is also the estimated number of active smartphones currently in use around the world today," said report author Chris Lewis, "prompting the question: How accessible are smartphones to people with disabilities?"
Lewis said that whilst some progress has been made, more needs to be done on education and awareness around accessibility and inclusion – equally within the business world as well as among the general public.
"Many of the services that are taken for granted when reaching for the latest mobile devices are simply not available to people with disabilities on account of their lack of touch, motor skills, cognitive capacity, hearing or sight," he added. "In short, accessibility to the modern mobile world is often restricted."
To embed our video on your website copy and paste the code below:
<iframe src="https://www.youtube.com/embed/xPq0a0zTpro?modestbranding=1&rel=0" width="970" height="546" frameborder="0" scrolling="auto" allowfullscreen></iframe>
At the Mobile World Congress event in Barcelona earlier this year, Telefónica issued a call to action to telecoms operators, device manufacturers, application and content providers to work together with Governments, NGOs and disabled communities to accelerate digital inclusion.
Telefónica believes that the benefits of technology should be available to everyone – a vision that is central to our company's evolution," said Alberto Andreu, Telefónica's Global Director of Corporate Responsibility, "and we acknowledge that mobile can play a major role in facilitating and accelerating an accessibility revolution."
The report recommends that education on three key fronts is required:
Accessibility on all devices needs to be made readily available to all disability categories
Web sites, applications and content need to be correctly designed and labelled to allow the accessibility software to correctly navigate
Interlinking of peripherals (wearables), smart phones, tablets, laptops and televisions needs to be made more straightforward.
"The business community has a greater influence on society than ever before," said Caroline Casey, founder of Kanchi, an Ireland-based social enterprise focused on digital inclusion and the hosts of The Ability Awards. "We believe that if business changes its behaviour towards people with disabilities – then society will follow."
To embed our video on your website copy and paste the code below:
<iframe src="https://www.youtube.com/embed/EQFoTc0hPMU?modestbranding=1&rel=0" width="970" height="546" frameborder="0" scrolling="auto" allowfullscreen></iframe>
According to research firm Gartner, the one billion disabled people and their immediate friends and family have an annual disposable income of over $8 trillion. That's not a market that digital companies want to ignore, so it should no longer be regarded as 'niche' and the sole preserve of specialist 'assistive technology' firms.
Lewis suggests that there is an additional benefit to the remaining 85 per cent of the world's population not classified as disabled.
"The better annotated applications, content and web sites become, the easier they are for so-called 'normal' people to navigate with the range of tools available," he adds. "The better the speech input and text to speech output, the less likely drivers are to pick up their mobiles while driving. Innovation from apps developers, service providers, device manufacturers all play their role in enhancing the accessible world."
Email Newsletters
Sign up to receive TelecomTV's top news and videos, plus exclusive subscriber-only content direct to your inbox.