Sprint/T-Mobile USA merger: If "two's company but three's a crowd" then is four competition and three a cartel?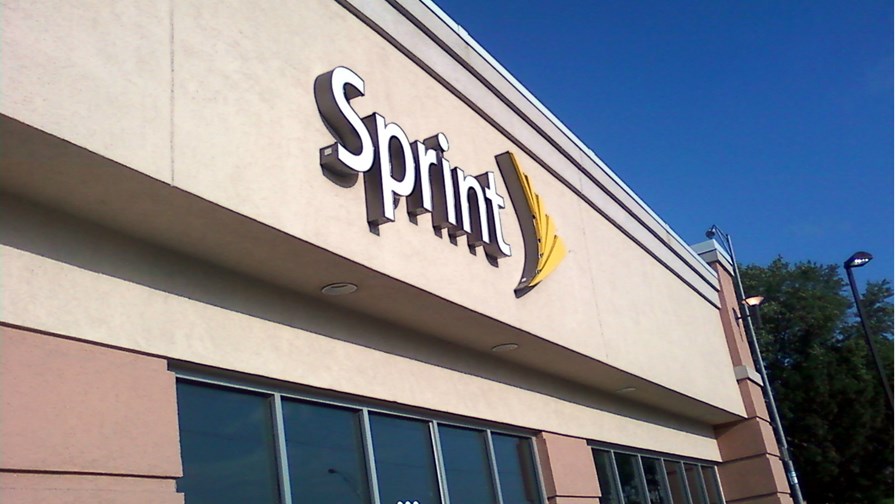 Sprint wants to buy T-Mobile USA and if consolidation in the American market is to happen it wants it to happen sooner rather than later. However, the regulators may well stymie a buy-out, and there is a school of thought of the opinion that consumers would be better served by four service providers rather than three - even if two of them are smaller than the really big boys, and always will be.
Now describing itself as an "un-carrier", T-Mobile USA added 1.3 million postpaid customers to its subscriber base in Q1 as well as 465,000 additional prepaid users. It also shifted 6.9 million handsets. Adding the number of MetroPCS users that T-Mobile has now absorbed since it acquired the company, the net total increase in subscriber numbers for the quarter was 2.4 million. That was more, much more, than AT&T, Verizon, and Sprint managed to put on between them.
T-Mobile USA's revenues rose by 47 per cent to US$6.88 billion and the carrier's shares are on the up-and-up as investors and the market warm to the company's determination to be a real force for change in the expensive, uncompetitive and what T-Mobile CEO John Legere calls the "arrogant" US mobile sector.
With some 55 million customers Sprint remains at the Number 3 position but T-Mobile now has 50 million users and is closing in. This has spurred Sprint's top brass into action. CFO Joe Euteneuer and the company's Treasurer, Greg Block, have quietly being doing the rounds of the banks (six of them, rumour has it) to secure promises of finance sufficient to make a US$24 billion plus bid to buy T-Mobile sometime in June or July. Currently T-Mobile has a market capitalisation of $25.8 billion.
Speaking late last week on Bloomberg TV, Sprint CEO, Dan Hesse said, "I can't comment specifically on any speculation with respect to M&A, but I think a stronger Number 3 would be better for consumers."
Speaking hypothetically
Referring to the likelihood of the "hypothetical" purchase of T-Mobile (corporate doublespeak for, "we will be making a bid") Mr. Hesse added the caveat, "Theoretically, if such a transaction were to occur, we would have some convincing to do." By that he means that it will be quite a job to get a Sprint/T-Mobile merger passed by the US regulators the Federal Communications Commission (FCC) and the Department of Justice (DoJ). Both these bodies have already publicly said that a takeover T-Mobile would greatly reduce competition in the US market - and telecoms competition in America is already but a pale shadow of that which pertains in Europe and elsewhere.
Returning to his main theme, Mr. Hesse continued, "You'd have healthier competition with a stronger Number 3 because a stronger Number 3 will get Numbers 1 and 2 to react more aggressively so everybody benefits. If you are smaller, the big two don't react as significantly or as aggressively."
So, that's Mr. Hesse's view but the gadfly that is T-Mobile is definitely getting under the skin of both AT&T and Verizon - as well as Sprint itself - and has already provoked a price war, much to the benefit of over-gouged customers. So who's to say a smaller operator can't stimulate real competition?
Interestingly, although he is the one currently riding high and is flushed with recent successes, when it comes down to it John Legere of T-Mobile is not necessarily averse to the prospect of consolidation. Indeed, despite the many regulatory hurdles that will have to be surmounted, he says "It's a matter of when, not if".
He adds, "There are multiple ways to play aggressively... and one alternative is to create a larger player with more scale. Our scale, our growth, our momentum could benefit from a significant scaling of fixed assets."
Meanwhile, Dan Hesse seems sanguine about the possibility that he would be the one to lose his job (to John Legere) if the merger does go ahead. He said, "I am 60 years old and I have a lot of things I still want to do in life." And, of course, being a multi-millionaire and having that fortune topped-up by a substantial post-merger payoff would make the pain of parting so much the easier to bear.
Market consolidation
Undoubtedly there is an argument for the coming together of Sprint and T-Mobile USA. Sprint has had to pay huge sums to upgrade (and, in some areas, completely replace) its 3G CDMA equipment at the same time as rolling-out expensive LTE infrastructure which is the main component of its 'Network Vision' programme which is slated for completion by the end of summer.
Given that expectation, Sprint has promised investors that between July and the year end it will not only claw-back all the subscribers it has recently lost but will actually add a substantial number of new-to-the world users as well. That's a tall order, to say the least, and to achieve its goal Sprint will have quickly to do something to remedy its dismal customer relations management and customer services. It does not have an enviable reputation in those areas and all the flashy new infrastructure in the world won't be enough if it can't sort out pacify and encourage disgruntled customers.
So, the possibility of US mobile market consolidation is on the cards but the FCC and the DoJ know how to play poker. They will also have to bear in mind the pressure of public opinion in general and from various consumer rights organisations in particular who say that that in recent years US mobile operators have become more and more uncompetitive and increasingly brazen in milking of every last red cent they can pump out of customers.
As an anonymous legal blogger recently observed vis a vis competition in the US mobile sector, "They say two's company but three's a crowd. Well, the FFC says four's competition but three's a cartel".
Email Newsletters
Sign up to receive TelecomTV's top news and videos, plus exclusive subscriber-only content direct to your inbox.