Sprint crams itself into court for sending fraudulent bills to subscribers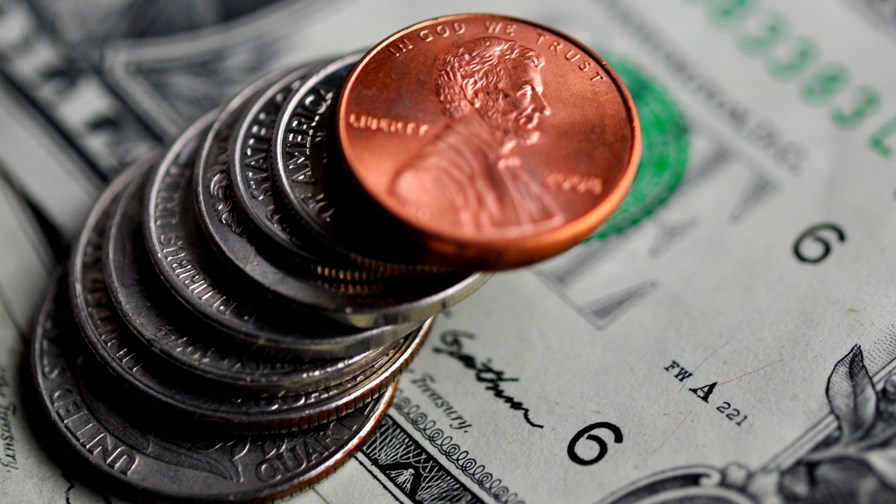 In the US, the Consumer Financial Protection Bureau has announced that it is to sue Sprint, America's third-biggest wireless operator, for massive "cramming"(i.e. fraudulently boosting consumer bills) by allowing "third parties" to add a myriad of fake "fees" to subscriber's monthly accounts. Consumers were rooked of hundreds of millions of dollars as Sprint turned a blind eye to the practice in the expectation that the bills it sent would be so complicated that most users would never twig that they were being robbed.
The sheer grasping cynicism of the practice almost beggars belief. Sprint was in a huge conspiracy to defraud its subscribers by allowing the inclusion on their bills of fees for services they had neither signed-up for or authorised. Of course, Sprint took its cut of the proceeds.
According to US reports someone in Sprint (and it is unlikely and practically impossible that one person could have engineered the fraud; this is corporate chicanery) decided that "numerous red flags" about the practice should simply be ignored.
To make matters even worse, when some subscribers realised they were being duped and complained about falsely-inflated bills, Sprint deliberately ignored them or strung the whole process out for so long that most complainants simply gave up. As the overcharging was usually in the 'acceptable range' (and what weasel words those are) of between five and ten dollars a month, subscribers stopped fighting the monstrous criminal bureaucracy in whose coils they found themselves entrapped and just wrote off the loss as irrecoverable. That's just what Sprint and its crooked pals wanted as the overpayments continued to roll in.
In a press statement, Richard Cordray, the Director of Consumer Financial Protection Bureau said, "As the use of mobile payments grows, we will continue to hold wireless carriers accountable for illegal third-party billing." Yes, and those that are found guilty of the offence, from the top of the company down, should be jailed and prevented ever from working in the comms industry ever again.
Cordray added, "Sprint mistreated consumers egregiously by creating a billing system that invited illegal third-party charges and processed them in a highly irresponsible manner."
Feds finally find their teeth. better late than never
This is the first time the Consumer Financial Protection Bureau has pushed a cramming case as far as the courts. Cramming is a long-standing scandal in US telecoms but, finally, this year, the federal authorities have started paying attention to the money-grubbing antics of US cellular operators and - not before time - are now cracking down hard.
Sprint may be the company that finds itself in the dock on this occasion but a couple of months ago AT&T agreed to stump-up US$105 million to settle what we pending cramming allegations. The 'penalty' is, of course, derisory and negligible. What is required are a series of court cases, jail time, the sacking of senior executives and monetary penalties that will make the mobile operator's pips squeak.
But, it does look as though the feds are at last waking up to the stench of corruption. T-Mobile is now also under investigation and federal bodies, such as the Consumer Financial Protection Bureau, the Federal Communications Commission and the Federal Trade Bureau are now acting in concert to to investigate the and prosecute cases of institutionalised theft and fraud in the mobile comms sector. What's more, the FCC too is also considering taking Sprint to court on cramming (and other) charges.
Commenting on the mobile industry, Jeff Erlich, a senior enforcement executive with the Consumer Financial Protection Bureau, said, "We are always vigilant for unlawful conduct in every area, including payment processors using mobile payment platforms." Jessica Rich, the director of the consumer protection at the FTC added, "We believe that many cops on the beat against this serious problem is a good thing."
According to statistics published by US authorities, as few as 1 in 20 subscribers ever realise that they are victims of mobile cramming - not least because the fake fees for non-existent services are usually hidden away in the welter of line items that are packed onto monthly mobile bills in the US. So, it's a win-win situation for the third parties and the cellular provider which, of course, also takes a share of the bogus charges. In Sprint's case, (and it is being investigated for cramming perpetrated between 2004 and 2013), it was 40 per cent.
It is surely evident that the cramming was instigated as Sprint policy and could not be the 'work' of a single, rogue, employee acting without the knowledge or sanction of senior management. This time around prosecution should include named individuals as well as the corporate entity itself. You can't jail a company, but you can jail the people who instigated and perpetuated this nasty, pervasive and cynical criminal scam.
And the federal authorities can use Sprint's own systems, processes and billing engines against them to audit an itemise every instance of cramming. They should then multiply that number by a factor of 100 (or more) to calculate the monetary penalty and repayments to be paid for the fraud.
Furthermore, Spring should be made to apologise in writing to each affected customer, pay then full reparation with interest and then publish a list of everyone who was conned on its website and in US print media.
As might be expected, Sprint is remaining resolutely silent about the investigation - but it's not going to go away.
Email Newsletters
Sign up to receive TelecomTV's top news and videos, plus exclusive subscriber-only content direct to your inbox.