Problems in Brazil turn Telecom Italia from hunter to hunted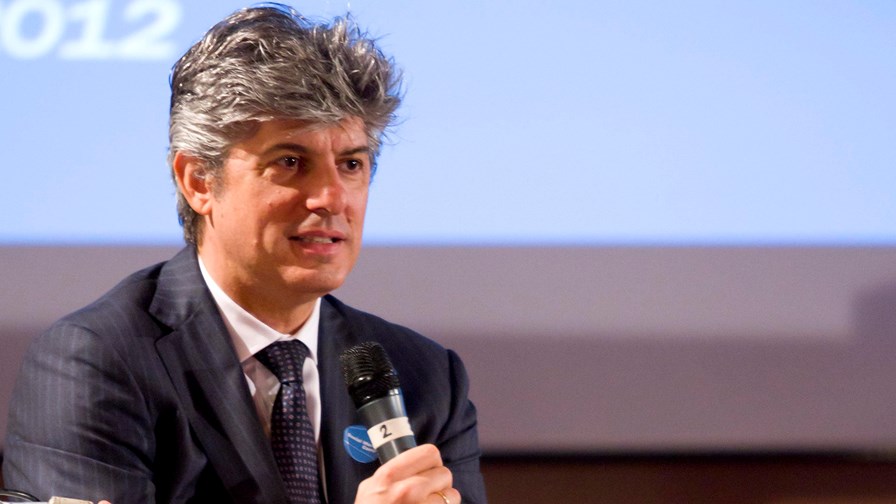 It was all looking so good for Telecom Italia. To offset a somewhat stagnant domestic business it had turned its attention to the rather more dynamic Latin America market. Its Brazilian operations contribute a third of the group's revenues.
But its ambitions to be a major player in Brazil have taken a major setback, thanks to its shareholder and rival Telefonica. It's a rather messy situation, although events in recent months may be the start of a dramatic resolution.
The Telco SpA investment group owns 22.4 per cent of Telecom Italia, and is led by Telefonica. In June, Telefonica sold €103m of Telecom Italia bonds, after fellow Telco investors including Mediobanca announced they were leaving the group. It was the first sign that Telefonica could be contemplating a complete exit from the Italian business. Once Telco is formally disbanded later this year, Telefonica would be left with a 15 per cent direct stake in Telecom Italia.
At the same time, the two telcos were locked in battle over the future of TIM Brasil, the country's second largest mobile operator (behind Telefonica-controlled Vivo) and which is 67 per cent owned by the Italian operator. Telecom Italia CEO Marco Patuano wanted to merge the business with Vivendi's local broadband business, GVT, but both Telefonica and Oi were apparently working to break up the company.
Regulators are concerned that Telefonica has a conflict of interest in TIM Brasil, and so it must either reduce its holdings or persuade Telecom Italia to break up or sell the local company. All parties have resorted to their lawyers to argue their respective cases.
Patuano, though, is desperate to retain TIM Brasil: "I think the issue for Telecom Italia is to have a strategy that's independent from any shareholders," said Patuano in July, with a finger pointed directly at Telefonica.
Telefonica seizes the initiative
Then in early August Telefonica made a formal bid of its own for GVT. It offered €6.7bn, plus the option for Vivendi to acquire an 8 per cent stake in Telecom Italia (through Telefonica's existing shareholding). It wasn't good timing for Telecom Italia, which the next day had to report its first-half earnings – showing a 7.6 per cent decrease in earnings due to falling domestic revenues.
Telecom Italia considered an alliance with Vivendi that could include a merger of the two Brazilian businesses, but then decided to make a €7bn bid of its own. However, just minutes later, Telefonica went ahead and raised its offer for GVT to €7.45bn. Vivendi accepted the terms and is now in exclusive negotiations with Telefonica over the deal.
Job (almost) done for Telefonica; troubles just starting for Telecom Italia.
Brazil's fourth and smallest mobile operator, Oi, is looking at a possible deal with partners to acquire TIM Brasil and break it up, reducing the market to just three players. But Oi is locked into difficulties of its own, as it struggles to complete the merger with Portugal Telecom.
Whilst Telecom Italia certainly needs to find new growth opportunities if it is to remain an independent operator, it could also do with the cash. The telco's debt is around €27.4bn, more than the company is worth. A sale of TIM Brasil, which is valued at about €10bn, would certain help to ease its debt payments.
Meanwhile, it continues to try and exit the Argentine market. It has given Mexican financier David Martinez a further month to complete the $960m purchase of Telecom Italia's stake in Telecom Argentina, according to press reports.
All this leaves Telecom Italia vulnerable to a take-over. Reports have Vodafone and Deutsche Telekom as the two favourites. The German operator may be the most keen, given that the Telefonica and E-Plus merger has cleared the final regulatory hurdle, which will increase pressure in its domestic market. It has even gone on record to re-affirm its ambitions to be the single leading European telco.
And we shouldn't rule out AT&T, which has been trying to get a solid foothold in Europe for years. However it plays out, we can be certain of one thing – more consolidation and a further shake-up of the telecoms market.
Email Newsletters
Sign up to receive TelecomTV's top news and videos, plus exclusive subscriber-only content direct to your inbox.