Is AT&T's new Project AirGig a cheaper solution to fibre rollout?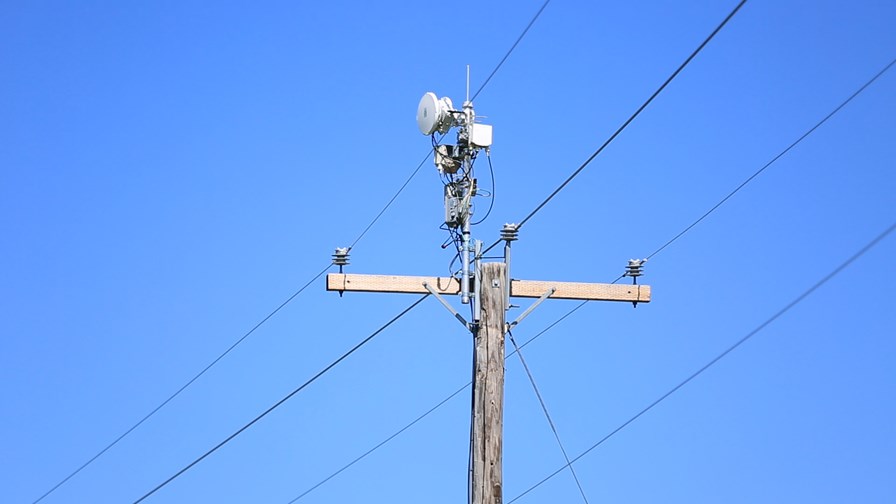 AT&T Labs announces its Project AirGig
Low-cost, multi-gigabit wireless speeds using power lines
Connectivity to the underserved, or fixed access for 5G?
Technology regenerate mmW signals along power cables
US telco AT&T has announced Project AirGig, which it describes as a transformative technology from AT&T Labs that could "one day" deliver low-cost, multi-gigabit wireless internet speeds using power lines. The telco says it will be easier to deploy than fibre, can run over license-free spectrum and can deliver ultra-fast wireless connectivity to any home or handheld wireless device. Sounds like AT&T is hedging its bets over new-build fibre rollouts and hoping to commercialise a less financially-burdensome alternative, whilst at the same time linking in to future 5G scenarios.
AirGig is still in the experimentation phase, but AT&T says that its initial and ongoing testing at its outdoor facilities has been positive. It expects to start its first field trials in 2017.
"Project AirGig has tremendous potential to transform internet access globally – well beyond our current broadband footprint and not just in the United States," said John Donovan, Chief Strategy Officer and Group President, Technology and Operations, AT&T. "The results we've seen from our outdoor labs testing have been encouraging, especially as you think about where we're heading in a 5G world. To that end, we're looking at the right global location to trial this new technology next year."
As part of Project AirGig, AT&T Labs has developed low-cost plastic antennas and devices located along the power line to regenerate millimeter wave (mmW) signals that can be used for LTE and 5G multi-gigabit mobile and fixed deployments. These patent-pending devices can mean low hardware and deployment costs while maintaining high signal quality. In fact, AT&T says it has more than 100 patents or patent applications supporting this new technology and other access technologies.
The experiments are focused on developing multiple ways to send a modulated radio signal around or near medium-voltage power lines. AT&T says there is no direct electrical connection to the power line required and it has the potential of multi-gigabit speeds in urban, rural and underserved parts of the world (at least those parts that have grid-distributed mains electricity, which is often far from being the case). The architecture is expected to be flexible enough to be configured with small cells or distributed antenna systems, with no requirement to build new towers.
AT&T says its Project AirGig can also be a benefit to utility companies, enabling and expanding a variety of smart-grid applications. It could also allow for early detection of line integrity issues.
"Project AirGig is still very much in the experimentation phase," said Donovan. "That said, I'm excited about what AT&T Labs' engineers have developed to date. Our researchers are addressing the challenges that hampered similar approaches a decade ago, such as megabit per second speeds and high deployment costs. Our overall access approach, in conjunction with our SDN architecture, is unmatched in its ability to usher in connected experiences like augmented reality, virtual reality, self-driving cars, telemedicine and 4K mobile video."
As Donovan says, we've been done this path before, but didn't get very far. It will be interesting to see how things turn out this time. Is it a genuine alternative network access architecture to meet specific needs, or merely a novel experiment from the Labs in search of an application?
Email Newsletters
Sign up to receive TelecomTV's top news and videos, plus exclusive subscriber-only content direct to your inbox.