Has AT&T just created the phone store of the future?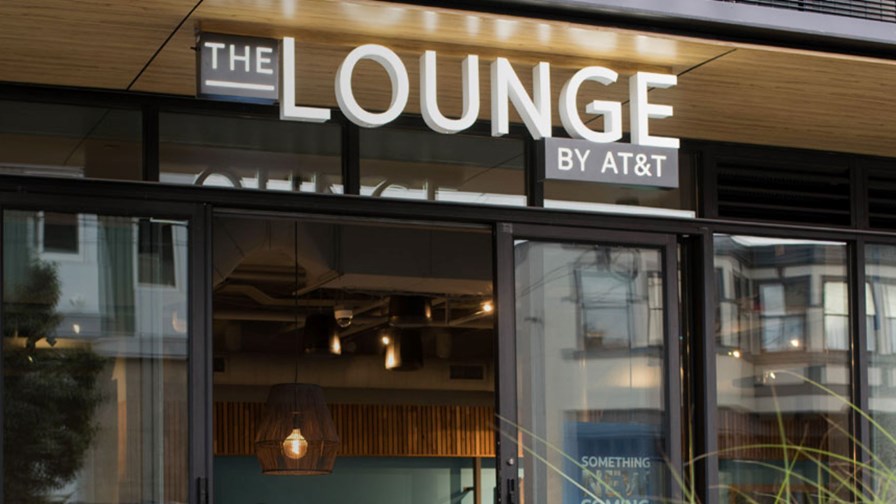 AT&T opens The Lounge in Seattle, mixing a phone store with a coffee house
Designed to "change the way we engage with consumers"
Despite more shops closing every month, AT&T wants to expand its retail network
Is the world ready for Experiential Retail?
Why do we need phone stores? Do they provide a valuable sales channel, do they act as repair and replacement shops, do they function as after-sales customer care touch points, or are they just expensive brand and marketing sites? As the age of the eSIM approaches, we no longer need to trudge into a store to have bored-looking kid snap a SIM card into our new smartphone. Not only that, but more people are buying phones direct from the vendors, as well as continuing to use the established Internet sales channels from telcos. Time for a real estate rethink?
AT&T has done just that. This coming weekend it will open the doors of a new concept store that could change how consumers interact with and purchase wireless products. The shop is situated in the Capitol Hill neighbourhood of Seattle and occupies 3,000 square foot of space. Called "The Lounge by AT&T", it is designed to be part retail store, part coffee house and part (urgh) hangout space. In other words, it's a coffee house that also sells phones.
The obvious comparison is Apple with its still revolutionary Apple Stores, that managed to turn the traditional "shopkeeper behind a counter" model on its head, creating a huge touchy-feely demo area with no discernible point of sale (just lots of uniformed staff who always appear to be too busy helping someone else…). Apple has so far avoided selling coffee in its stores, and hence feels no obligation to provide seats for those looking to while away the hours for minimal investment – which is a characteristic of every single franchised coffee house in the world. But coffee and retail are a proven mix, from department stores to book shops. The idea seems to be "get people through the doors, let them stay longer and hopefully they'll spend more money".
"We want it to be a second living room for Capitol Hill residents, both AT&T and non-AT&T customers, to meet up, work, and hang out," said Jeff Bradley, West Region President at AT&T. "We have a super-fast network in The Lounge so people can work remotely, stream their favourite content, or just relax and drink coffee. What makes this space so unique is a design and layout that embodies the Capitol Hill neighbourhood, the collaboration with a local small business, Ada's Discovery Café, and an innovative digital shopping experience.
Reinventing the High Street
The initial reaction to that could be negative – yet another coffee house that is going to full of layabouts and remote workers occupying all the available seats, making their small Americanos last for several hours. But high streets and town centres are struggling to compete with online retailers, with shops closing and downsizing. Plenty of schemes and studies are underway to come up with the High Street of the future. If they are no longer a shopping destination, then what are they? Retail is being disrupted by technology and that affects our towns and cities. The Lounge is one idea (and there are many more) that seeks to change the nature and perception of a retail shop or store, and to make the space more relevant for our changing times.
AT&T says it is collaborating with small business owners Danielle and David Hulton, effectively siting their Ada's Discovery Café inside The Lounge. It's a one-off and bespoke approach, but the integration has promise. Apparently it will feature robotics to use precision technology to brew coffee as perfectly as possible (although the 2018 US Barista Champion will be managing the store, just in case…).
"Throughout the whole planning process and bringing The Lounge to fruition, AT&T leaned heavily on our team to stay true to the Seattle and Capitol Hill communities," said Danielle Hulton. "It was great to see a global company like AT&T take such a keen interest in our local community, and really prioritise the authenticity of the Seattle vibe that we're bringing to the people through The Lounge."
Of course, AT&T was keen to showcase other connected retail technologies in the store, so there will be a custom app to order and pay for coffee and food, jumbo TV screens and secure collection lockers for goods ordered online. The Lounge is part of AT&T's company-wide strategy to have one of the fastest growing retail footprints in the US with more than 1,000 new store locations – including mobile and pop-up formats – by the end of 2019, along with more than 5,300 branded stores.
"The Lounge is more about an experience than it is about retail," added Bradley. "It's a collection of services unlike anything else in our industry – it's designed to change the way we engage with consumers."
Not yet convinced? Here's an excellent piece from Storefront Magazine that should have you believing that experiential retail could well be the future. Mind you, AT&T should sort out is messaging first – last week Rasesh Patel, Senior EVP of AT&T Digital Retail & Care, said that "we designed our new stores to get you in and out quickly while you're on the go." Urm, try telling that to the patrons of The Lounge.
Email Newsletters
Sign up to receive TelecomTV's top news and videos, plus exclusive subscriber-only content direct to your inbox.