Drone Wars: Deutsche Telekom unleashes its Drone Defence Shield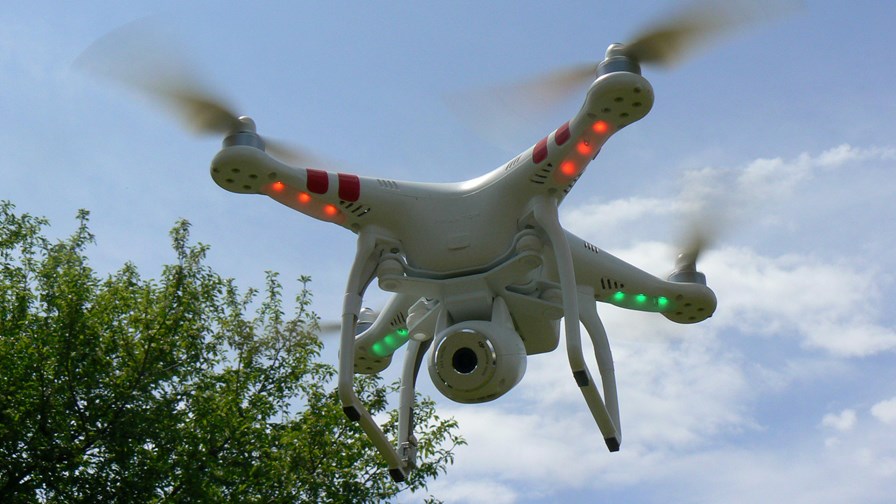 Deutsche Telekom to offer customers protection against drones
Service available for business customers and authorities.
Car manufacturers and football clubs said to be interested
Solution not only detects drones but can jam their control signals
Snooping drones beware, the fight-back has begun. From tomorrow, Deutsche Telekom will offer its business customers protection against what it sees as the growing threat posed by private drones. Businesses with critical infrastructures, data centres, stadiums and authorities can now secure their premises from flyovers by remote controlled drones and so defend themselves against threats of espionage, smuggling and vandalism.
DroneTracker, developed by US-based company Dedrone on behalf of Deutsche Telekom, detects drones using a range of sensors including video cameras, frequency scanners and microphones. It uses intelligent software that can, apparently, reliably distinguish drones from birds, helicopters and other more legitimate flying objects. Built with a modular design, it can be integrated into customers' existing security architectures and can use a variety of additional sensors from different manufacturers.
"Over the last few months, we at Deutsche Telekom have extensively and rigorously tested drone detection and defence systems from major vendors all over the world for our Magenta drone defence shield and bundled together the best technologies, managed by lead partner Dedrone," said Dirk Backofen, Head of Deutsche Telekom Security.
In addition to the Dedrone technology, the telco's solution also includes a frequency scanner from Rhode & Schwarz, microphone arrays from Squarehead, radar equipment from Robin Radar Systems and jammer technology from HP Wüst. Deutsche Telekom says it can take care of the project planning and design, installation and commissioning, as well as additional services including operation and maintenance.
Customers can not only collect evidence and use organisational measures to protect against dangers, but they can also proactively defend themselves against drones using electronic countermeasures (i.e. jamming). There is a disclaimer here: "the use of jamming must be approved by the necessary authorities".
The German media got wind of the new service earlier this month, reporting that several car manufacturers requested an anti-drone system to protect their prototypes whilst testing on race tracks, as well as the news that football club FC Bayern Munich was looking for a system to prevent drones interfering with soccer matches.
However, the first customer to install the new solution will be… fanfare please… Deutsche Telekom itself. Several of its group premises will be equipped with components of the Magenta drone defence shield over the coming weeks.
We await with interest the first reports of large and expensive drones falling out of the air. In the meantime, it makes a refreshing change to report on an innovative service that doesn't involve NFV, 5G or IoT… And, not being a cloud-based solution, it should work in all weathers… ;)
Email Newsletters
Sign up to receive TelecomTV's top news and videos, plus exclusive subscriber-only content direct to your inbox.