Competition in German market leads to One direction for Deutsche Telekom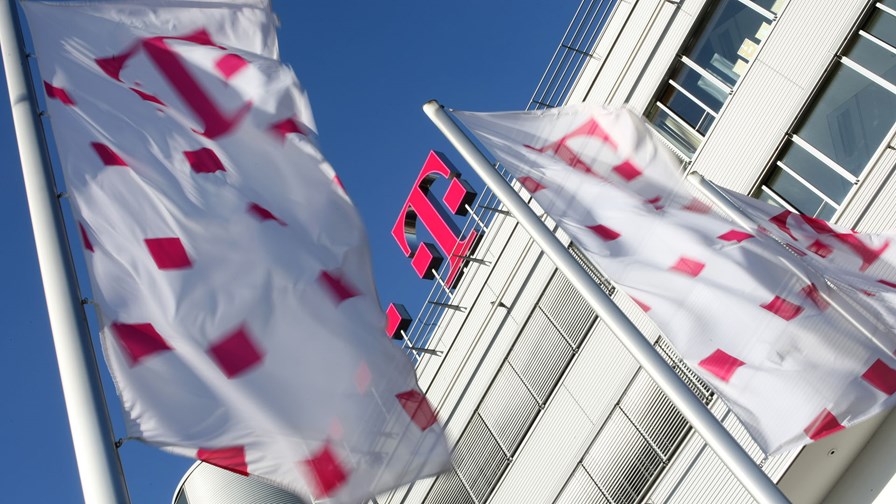 The German telecoms market is undergoing some interesting changes, as competition leads to new service packages for subscribers. Last week, Vodafone started to offer broadband packages that were twice the speed of those offered by rival Deutsche Telekom. Now the incumbent is fighting back, with low-cost triple play bundles and the desire to be "Germany's first integrated telecommunications provider".
Deutsche Telekom is calling its new service MagentaEINS (or in English, Magenta One), and is offering it in three different variants. Each one (S, M and L) consists of an all-network flat rate for home and on the move, including a flat rate for texting, and a basic 500MB of mobile data at LTE speeds of up to 150Mbit/s. The performance of the three packages differs in home broadband speeds and the channels available in its Entertain IPTV package.
Regular price for the Small service is €54.90 per month and features 16Mbit/s of home broadband. Medium costs €69.85 per month and adds 100 channels of Entertain to broadband speeds of 50Mbit/s. Large costs €79.85 per month, has 100Mbit/s broadband and the Entertain Premium IPTV package. They can all be personalised through add-on options.
"Everything we do, we do with a focus on our customers. That's why we want to become simpler, better and more integrated," said Niek Jan van Damme, member of the Management Board at Deutsche Telekom. "And now we've succeeded in doing just that: With MagentaEINS, customers get fixed and mobile networks from a single source."
Deutsche Telekom says that with 22 million fixed-network connections and 40 million mobile customers in Germany, there is market potential to be an integrated telecoms provider. It currently has a market share of over 40 per cent in the broadband market with 2.3 million Entertain IPTV customers, and 35.5 per cent of the mobile market.
The telco says its VDSL service will reach 17.5 million households by the end of this year, with 3.5 million having VDSL with vectoring to improve actual line speeds. Its LTE network has 77 per cent coverage of the country and it plans to introduce a 300Mbit/s LTE service at a later date.
Deutsche Telekom also unveiled a hybrid DSL and LTE router, designed to boost speeds in low coverage and rural areas. The router will prioritise DSL for data and top it up with LTE connectivity. The telco claims it can combine speeds of up to 100Mbit/s from the fixed network with up to 150Mbit/s of mobile bandwidth. It is expected to debut in parts of Germany later in this year.
Magenta will be the new name for all new product group in future, and will be supported with a marketing campaign promoting "The Future is One" (complete with laughs galore from the fictitious Heins family, with their "colourful characters and crazy stories". Hmmm.) Mobile-only products will be called MagentaMobil, while fixed-network-only products will be sold under MagentaZuhause. Both product families will follow the S, M and L option scheme. Magenta is, or course, Deutsche Telekom's brand colour.
Vodafone also eyes expansion
Meanwhile, not to be outdone, Vodafone will start selling 200Mbit/s packages in November, thanks to its €9.9bn acquisition of Kabel Deutschland. "With our technology mix, we're paving the way for Germany to become a gigabit society," said Jens Schulte-Bockum, head of Vodafone Germany. "Cable is clearly the key to the fixed-line part of that." It also announced that in partnership with Cisco (operating system) and Sagem (manufacturing) it will be selling a set-top box capable of receiving and recording 4K TV, or UHD.
"The adoption of 4K has been a point of discussion in the industry for a number of years, and we are delighted to be working with Vodafone to move it from a theoretical discussion to reality whilst enabling their subscribers to benefit from even greater quality viewing," said Yves Padrines, VP, Service Provider Video at Cisco. "This deployment marks yet another first for Vodafone in Germany, who remain at the forefront of IPTV innovation."
Vodafone Germany has also reportedly demonstrated its LTE-Advanced Cat 8 service, with download speeds of 350Mbit/s, using TDD and FDD carrier aggregation, and expects a commercial launch in early 2015 (when it will also introduce VoLTE). For the time being, it intends to provide Cat 6 LTE-Advanced with speeds of 225Mbit/s.
However, Deutsche Telekom has yet to introduce its promised LTE Cat 6 service (at CeBit earlier this year it indicted that it would be ready by the summer). However, with Samsung's new Galaxy Alpha now available, a usable Cat 6 service might just become viable.
Email Newsletters
Sign up to receive TelecomTV's top news and videos, plus exclusive subscriber-only content direct to your inbox.