BT overtakes Sky in race for 4K TV delivery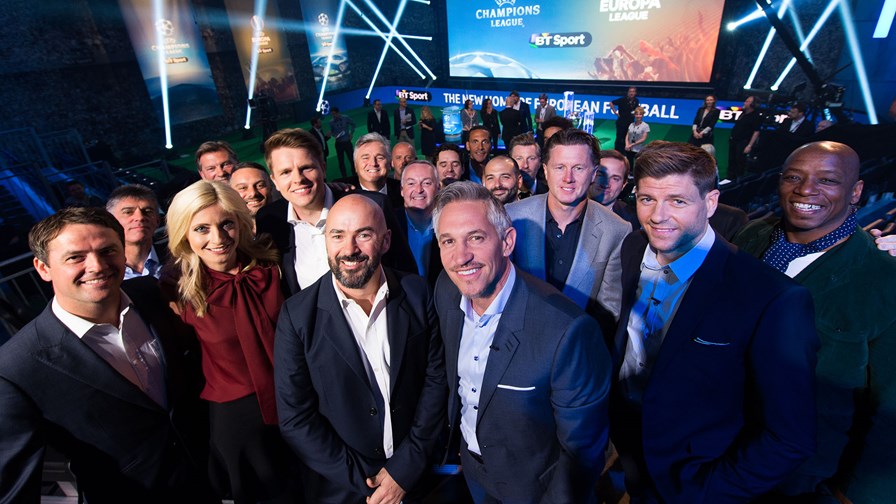 There's no doubting the ambition of UK telco BT to become a major player in the country's pay for view broadcast market, despite the fact that it currently only has six per cent of the UK's Pay TV subscriptions. First it spent a small fortune on securing premium sports rights, including the TV crown jewels that is live Premiership Football. Now it's upping the quality to start broadcasting in 4K UHD. That six per cent number could soon reach double figures.
Whilst many assumed it would be satellite giant Sky that would be first to offer 4K to its customers (for a hefty price increase no doubt), it looks like BT will beat them to it. The telco is launching a 4K sports channel in August and will be dishing out a new UHD YouView set-top box to subscribers. Interestingly, they are discarding the 4K terminology in favour of branding the service "Ultra HD", which is making increasing sense as more an more TV sets are being similarly branded, and 4K is just a little too close to 4G and will no doubt lead to much consumer confusion.
BT Sport Ultra HD will be the first UHD sport channel in Europe and will feature Barclays Premier League, FA Cup and UEFA Champions League games, as well as Premiership Rugby. The new YouView+ set-top box will include 1TB of storage, which should be enough for 250 hours of HD content. No news though on whether the service will also support 4K streaming from Netflix.
"UHD TVs are flying off the shelves, rapidly creating a viable market for UK Pay TV operators to address with next generation UHD TV services," said David Watkins, Director of Connected Home Devices at research firm Strategy Analytics. "Product availability, falling price points and growing consumer awareness of the benefits of Ultra HD are all contributing to healthy growth within the UHD TV display market."
Strategy Analytics says that UHD TV shipments in the UK will grow 225 per cent in 2015 to over 700,000 or 10 per cent of all TVs shipped. Around 850,000 homes will own a UHD TV by the end of the year, which is about three per centof all TV households. By 2020, this should be over 40 per cent.
"Given the current lack of sufficient UHD content and infrastructure work required to support a 24 hour linear channel, the first UHD Pay TV services are likely to be delivered on demand," added Watkins. "Sky would appear to be in a favourable position to launch a UHD service, considering that SES Astra has already demonstrated a UHD channel using the very satellite that Sky uses for its services. However, the company has refused to confirm any plans for a UHD service, citing its concern over the lack of industry standards."
BT's UHD package will only be available to BT broadband customers that use its Infinity "fibre" VDSL service, which isn't surprising considering the bandwidth required for 4K delivery.
Email Newsletters
Sign up to receive TelecomTV's top news and videos, plus exclusive subscriber-only content direct to your inbox.