BT CEO pushes G.fast as the driver behind its vision of Digital Britain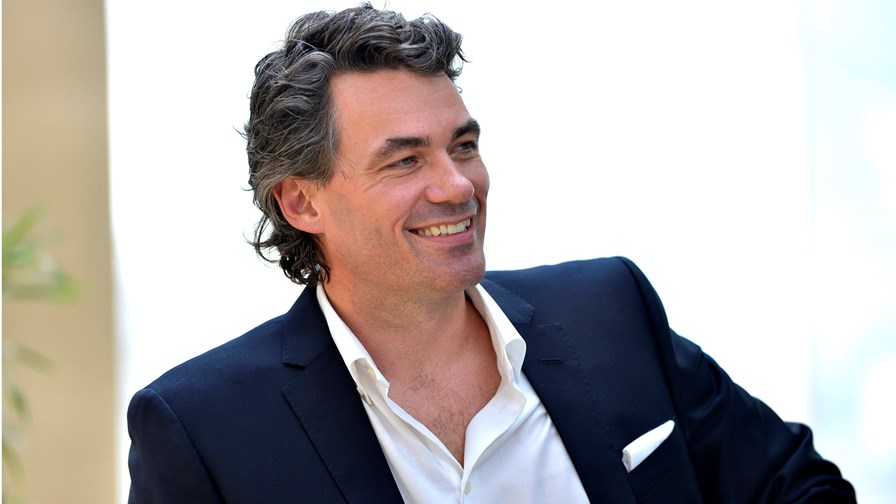 Minimum broadband speed target of 5-10Mbit/s
10m premises to receive 300-500Mbit/s broadband by end of 2020
Satellite service for remote areas of the UK
New pledges worth £20bn-£30bn towards the UK economy
BT CEO Gavin Patterson has unveiled the telco's plan to deliver Britain's digital future, bolding stating that it will "cement the nation's future prosperity as the G20's leading digital economy". BT's competitors were no doubt splutting into their morning cornflakes when they heard that statement, and indeed have been quick to issue their responses.
Patterson was speaking at BT's Delivering Britain's Digital Future conference in London, and he took the opportunity to strike back at recent attacks on BT and Openreach's broadband progress and commitment to improving connectivity, especially to more remote parts of the UK.
"We want to forge an ultrafast future for Britain and stand ready to help government deliver the broadband speeds necessary for every property to enjoy modern day internet services, such as high definition TV streaming and cloud computing," said Patterson. "To achieve this, we need a collaborative effort across industry and government." So no fiddling with BT's structure and enforcing a separation of its Openreach business, appears to be the not-so subtle message (TelecomTV has an exclusive interview with Openreach, which we will be bringing you tomorrow).
Patterson said BT was committed to supporting the government in delivering a new universal minimum broadband speed of 5-10Mbit/s. To help achieve these figures in remote parts of the UK (not exactly ultrafast speeds, but a vast improvement for those people who struggle to get past the kbit/s mark), BT will introduce a satellite broadband service by the end of the year.
A G.fast future
Patterson believes that BT's new ultrafast broadband services of 300-500Mbit/s would reach 10m homes and smaller businesses by the end of 2020, and "the majority of premises" within a decade. This will primarily be driven by G.fast technology (see our exclusive interview with BT's Mike Galvin), supported by FTTP. He said a 1Gbit/s service will be provided for those that want even faster speeds – but from what Mike Galvin told us, this is going to be exception rather than the norm, and was most likely inserted into his presentation to tick the "gigabit" marketing box. It will probably also be based on the new Fibre on Demand service currently being trialled, and as such will be aimed towards deep-pocketed businesses rather than power-hungry consumers.
BT will also extend fibre broadband (assume this is FTTC, not FTTP) beyond the UK's current plans for 95 per cent of premises, although only by one percentage point and probably centred around London – this is all down to success dividend clauses in contracts covering rollout co-funded by BT and local councils, whereby BT has to reinvest or return money if take-up exceeds certain levels in areas where public funds have been used. Patterson did say that 90 per cent of UK premises can already access fibre broadband. The company will also explore innovative funding and technical solutions to support community broadband projects, stating that 90 communities were already benefitting from this approach.
A new report was by consultants KPMG values the impact of BT's future commitments as worth £20 - £30 billion to the UK economy over the next decade.
Joe Garner, CEO of BT Openreach, also announced a new charter for the company. Amongst various metrics, it addresses a major problem faced by most consumers and businesses in the UK looking to switch providers or install new equipment – customers often cannot deal direct with Openreach. Instead, they have to communicate via their broadband provider, which, when coupled with Openreach's historically bad record of turning up for appointments and doing work on time, has resulted in a huge number of complaints (this situation is now improving, under Ofcom's careful watch). Garner said he is now open to having Openreach deal directly with end-customers, subject to consulting Ofcom and telecom providers.
Email Newsletters
Sign up to receive TelecomTV's top news and videos, plus exclusive subscriber-only content direct to your inbox.