AT&T to trial 400Gbit/s Ethernet for business customers in 2017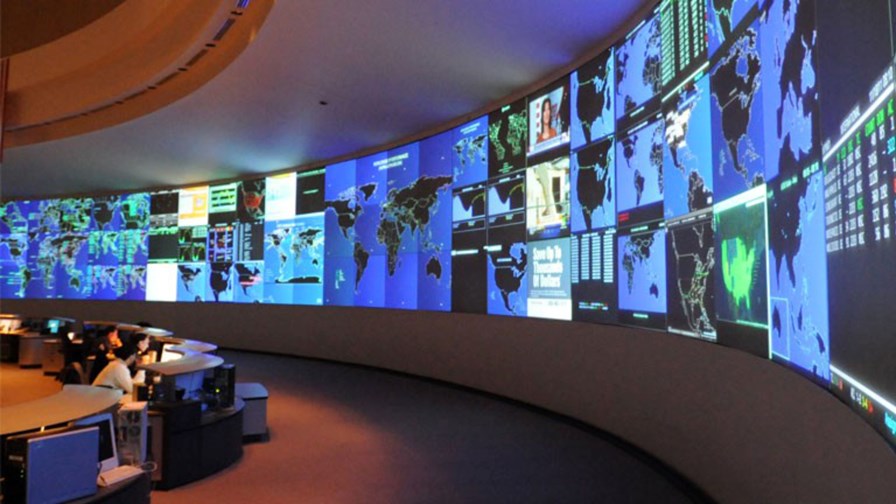 Telco aims to quadruple network speeds for businesses
Three phase trial starts in 2017
Equipment from Ciena and Coriant
Builds on the Open ROADM initiative
AT&T has announced that it will start trials of 400 Gigabit Ethernet data speeds for its major retail and wholesale business customers starting in early 2017. It wants to be first to market with a 400GbE service across its production network. When complete, the telcos says that 400GbE will give its business customers faster uploads and downloads, the ability to transport massive amounts of data at the highest possible speeds, more bandwidth and faster video streaming.
AT&T says that a 400GbE connection would have the capability to download approximately ten 2-hour movies in less than a second, or the ability to watch 100,000 streaming movies at the same time. We're not sure that those metrics are the best examples for a productivity-based business service…!
"Although there have been efforts focused on 400 Gigabit Ethernet viability and industry standards over the past couple of years, we are excited to be the first to implement a pilot," said Rick Hubbard, SVP, AT&T Network Product Management. "400GbE has the potential to transform how our largest retail and wholesale customers manage their networks today."
The 400 Gigabit Ethernet testing will be performed in three phases:
Phase 1: Will use optical gear from Coriant to carry a true 400GbE service across a long-distance span of AT&T global backbone from New York to Washington, demonstrating that AT&T's nationwide software-centric network is 400G-ready.
Phase 2: Will trial a 400GbE on a single 400G wavelength across AT&T's OpenROADM metro network, using optical equipment from Ciena to show the network is ready to transport 400GbE to customers in a metro area.
Phase 3: Will test the first instance of a 400GbE open router platform. This so-called "disaggregated router" platform will use merchant silicon and open source software.
AT&T says that data traffic on its network increased by a factor of more than 150,000 between 2007 and 2015, hence the introduction of 400GbE is a natural progression for the telco as it continues its transformation project and moves toward a software-centric network.
The open road
ROADM (which is apparently pronounced "road-em", though the inclusion of a simple hyphen would remove the need to explain how to pronounce the acronym) stands for Reconfigurable Optical Add/Drop Multiplexer, and refers to an architecture for hardware devices that manage and route data traffic over high-capacity optical fibre.
Most ROADM equipment dedicate "lanes" to each wavelength of laser-generated light that comes into the switch. By adding software control functions, which is what AT&T has done, bandwidth usage can be automatically detected and adjusted to alleviate congestion on busy "lanes" by (to continue the analogy) switching lanes.
Whilst AT&T can't virtualise the ROADM devices (wow, something that can't be virtualised – how novel), it has open sourced its specifications to allow more specialised hardware manufacturers to design and build the devices and to get around the lack of interoperability between equipment from different vendors. This, said AT&T earlier this year, "slows us down and reduces our ability to deliver the best experience to customers".
"In a major metro area like Chicago or Dallas, for example, we've generally had to rely on a single vendor's equipment to manage all optical traffic in that area," said Andre Fuetsch, President of AT&T Labs and CTO. "You can't mix and match according to capability or price. That needs to change."
Next week, TelecomTV will be reporting from the MEF16 industry event, where we will finding out more about AT&T's carrier Ethernet and 400GbE plans.
Email Newsletters
Stay up to date with the latest industry developments: sign up to receive TelecomTV's top news and videos plus exclusive subscriber-only content direct to your inbox – including our daily news briefing and weekly wrap.