AT&T commits to white box deployment for its 5G cellular network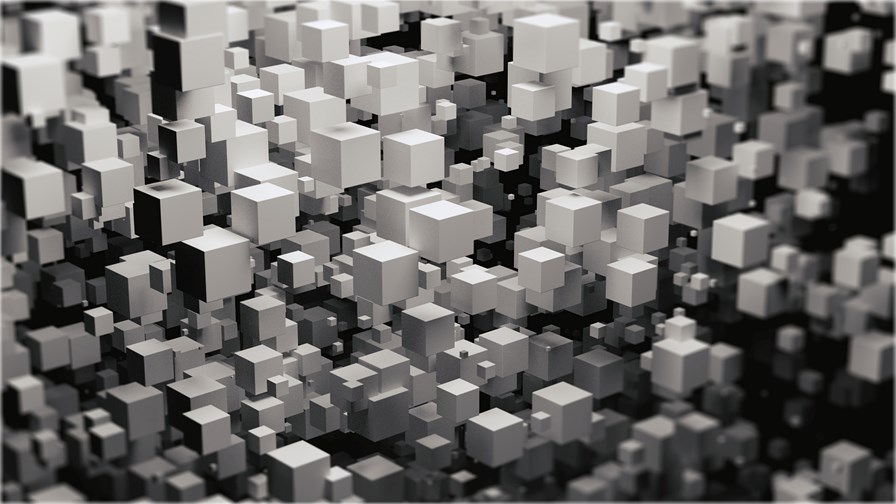 Over 60,000 white box routers will be installed over the next few years
Deployed in cell towers to support new 5G networks
White box routers will run AT&T's own dNOS operating system
Network orchestrated by ONAP software
AT&T has announced that it will deploy over 60,000 'white box' routers over the next several years across its wireless access network in the US. It is further evidence that the telco plans to continue to disrupt the equipment ecosystem with its ongoing push into virtualisation, open source and open hardware. It says it will deploy these routers in its 5G-equipped towers and small cells, rather than use traditional, proprietary routers from what we might now have to call 'legacy vendors'.
"White box represents a radical realignment of the traditional service provider model," said Andre Fuetsch, CTO and president of AT&T Labs. "We're no longer constrained by the capabilities of proprietary silicon and feature roadmaps of traditional vendors. We're writing open hardware specifications for these machines, and developing the open source software that powers these boxes. This means faster hardware upgrades, since anyone can build to these specs. And software upgrades that move at internet speed. We're doing this all while keeping costs low so we can focus on expanding our nationwide mobile 5G footprint for our customers as quickly as possible."
The telco is quick to add that this isn't just another vision: "It's a plan that we are committed to." Indeed, a year ago AT&T announced its first successful trial with white box equipment, which it expanded earlier this year. This week's announcement of 60,000 white box deployments is highly significant, given that AT&T's wireless network currently comprises around 60,000 towers and 5,000 central offices.
That first live field trial last March was for a multi-supplier open source white box switch, using a common, uniform open network operating system across multiple merchant silicon chips. AT&T said at the time that it was exploring white box options for other network gear – testing the replacement of proprietary routers on its cell towers with white box routers, in an attempt to increase the capacity on each tower while keeping costs in order.
White box operating system
The white box routers will run AT&T's home-brewed Disaggregated Network Operating System (dNOS), which was built in part using technology and expertise from the acquisition of Vyatta from Brocade last July. Commenting at the time, AT&T VP John Medamana said the Vyatta team brought "expertise in routing technologies, distributed systems, network virtualization and software-defined services," and that they would "help us evolve our network infrastructure and services."
AT&T wants to see dNOS adopted as open source software across the industry, via the Linux Foundation, and recently published a whitepaper outlining its program. Sitting on top of the dNOS-powered white boxes is the ONAP orchestrator (Open Network Automation Platform), which AT&T describes as an operating system for the network cloud (and which is partly built from AT&T's earlier ECOMP operating system).
"We want to get hardware and software makers, open source developers, telecom companies, standards bodies and others to others to start thinking about how we can all push this concept forward," explained Chris Rice, SVP network architecture and design, AT&T. "While ONAP is the orchestration software for the entire network, each individual machine also needs its own operating system." Hence dNOS.
AT&T is also experimenting around the edges of ONAP. For example, it is working to integrate the Open Networking Foundation's (ONF) work on VOLTHA, the software underpinning its future XGS-PON broadband network, into ONAP. The telco hopes passive optical networks like XGS-PON will deliver internet speeds up to 10Gbit/s. By integrating VOLTHA within ONAP, it says it can expand trials into more cities and bring the service to customers more quickly.
The AT&T network transformation
The white box announcement is proof of how AT&T is transitioning from the traditional, proprietary routers that sit inside these structures to new hardware that's built around open standards and can be quickly upgraded via software – using open hardware designs so any vendor can build to its specifications. The telco has already committed to virtualizing 75 per cent of its core network functions by 2020, achieving 55 per cent in 2017. It has now announced that its goal for 2018 is 65 per cent. It is confident that a virtualized, open-source, white box approach is the best way to evolve to 5G.
One of 5G's top selling points is its very low latency capabilities. But to run the new breed of cloud-based, low latency applications (such as support for autonomous vehicles), the network must be able to host these apps in close physical proximity to users. In other words, edge computing. AT&T says using white box routers and other hardware in its towers and small cells help those types of edge applications. It also means it can update and upgrade them more easily and remotely. One way to do this is via Akraino, a software stack created to improve the state of edge cloud infrastructure for carrier, provider and IoT networks, and which is in the process of being released into open source via The Linux Foundation.
Earlier this year, AT&T contributed code to seed the new project. While several open source projects exist to help solve part of the problem, Akraino is believed to be the only project that is attempting to meet the need for an edge infrastructure solution.
"Akraino Edge Stack, coupled with ONAP and OpenStack, will help to accelerate progress towards development of next-generation, network-based edge services, fueling a new ecosystem of applications for 5G and IoT," said Mazin Gilbert, VP of Advanced Technology at AT&T Labs.
5G deployment
AT&T plans to offer cellular, standards-based 5G to customers in a dozen cities in the US, including parts of Dallas, Atlanta and Waco, Texas, by the end of this year. In February AT&T announced that its mobile 5G deployments in 2018 will be based on 3GPP Release-15 standards and operate – at least partially – over mmWave spectrum. It started 5G field trials with mmWave in mid-2016 and has tested 5G service with residential customers, small and large businesses, and high-traffic retail locations.
It also reiterated that 5G and SDN are best buddies – a virtualized and software-defined network allows it to develop, deploy and protect new network applications faster than with a hardware-based model. It created an Advanced 5G NR Testbed System (ANTS) at its new lab in Austin, Texas, which will allow it to test new features on a simulated 5G network for eventual standardisation and use on its commercial network.
"5G will be our first new major technology initiative that will be 'born in the cloud'," said Marachel Knight, SVP wireless network architecture and design, AT&T. "How do you control, automate and upgrade those network assets? How do you increase efficiency? How do you get faster and better service delivery? Doing all that in hardware is slow, cumbersome, and expensive. The answer is software."
Email Newsletters
Stay up to date with the latest industry developments: sign up to receive TelecomTV's top news and videos plus exclusive subscriber-only content direct to your inbox – including our daily news briefing and weekly wrap.