FCC refuses to give cash rebates to Dish affiliates for the AWS-3 auction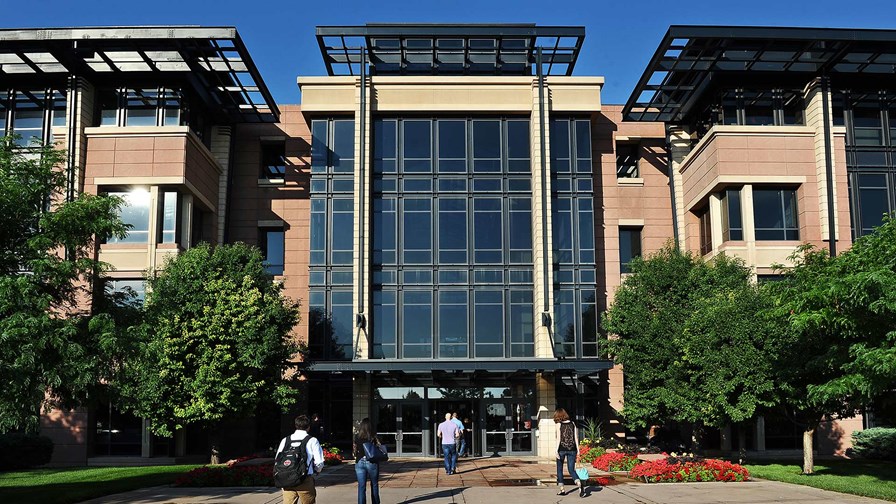 FCC denies the 25% bidding credit to Dish-owned bidding companies
SNR Wireless and Northstar Wireless must pay full $13.3bn
Questions remain over Dish's intentions for the spectrum
FCC chairman "proud" of its review process
Eyebrows were raised when US satellite and cable operator Dish cleverly gamed the rules of the AWS-3 spectrum auction held earlier this year, using affiliates to bid for spectrum at a reduced price. Now, seven months later, the US regulator has decided that Dish was being far too cheeky and has denied bidding credits to SNR Wireless and Northstar Wireless on the grounds that they were ineligible.
The idea behind the credits was to encourage small businesses to participate alongside the telco giants in the auction. And whilst SNR and Northstar were both relatively small businesses in their own right (although there are allegations that the two companies were created solely as bidding vehicles for Dish), the fact that Dish was then aggregating their acquired spectrum for its own purposes was deemed inappropriate.
"Small businesses require an on-ramp into the mobile marketplace to provide more choices for consumers," explained FCC Chairman Tom Wheeler in a statement. "Our competitive bidding rules were designed to do just that – give bona fide small businesses an opportunity to acquire valuable spectrum. Today, our review of two winning bidders in the recent AWS-3 auction has concluded that they in fact are not eligible for bidding credits. I'm proud that our thorough, fact-based analysis ensures that bidding credits only go to the small businesses our rules aim to serve."
The auction raised a record $44.899bn in licence fees, far in excess of previous FCC spectrum auctions and considerably more than the regulator's $10bn reserve price. 50MHz of paired spectrum and 15MHz of unpaired were available, with AT&T eventually emerging as the biggest winner – at a cost of $18.2bn. But the surprise second-largest bidder was Dish, whose two "bidding partners" SNR and Northstar spent $13.3bn between them.
"As part of the auction process, we publicly filed an application to participate as a potential bidder, and Dish invested in two entities that also publicly applied to participate in the auction as designated entities," said the company back in January. "Because of the FCC's anti-collusion rules, however, we are not able to discuss further at this time."
Ownership trail
SNR accumulated 357 winning regional bids totalling $5.48bn, and Northstar accumulated 345 totalling $7.85bn. If anyone has gone through the painstaking task of mapping each of these 702 areas onto a map of the US to spot coverage patterns, then please do get in touch. But the result is that Dish holds a significant and valuable tranche of licensed spectrum.
Dish, through its American AWS-3 Wireless II wholly-owned subsidiary, owns 85 per cent of Northstar Spectrum, which is the sole owner of Northstar Wireless. SNR Wireless is a wholly-owned subsidiary of SNR Wireless Holdco, and Dish – yes, you guessed it – owns 85 per cent via American III. As of March, the total equity contributions from American II to Northstar Spectrum were $750m and the total loans to Northstar Wireless were $5bn, while the equity contributions from American III to SNR Holdco were $524m and loans to SNR Wireless were $3.5bn.
The trail gets more interesting though. In a legal filing to the FCC in May to attempt to deny the regulator's moves to block the credits, lawyers for Northstar Wireless revealed that the company, "through intervening controlling entities, is ultimately controlled by Doyon, Limited, an Alaska Native Corporation owned by over 19,000 Alaska Native shareholders". SNR Wireless is ultimately managed by John Muleta, a former deputy bureau chief at the FCC, amongst many other roles. Complicated? Yes, but that's the whole point.
So what constitutes an eligible small business? According to the FCC's comprehensive auction rules, a bidder with attributed average annual gross revenues that do not exceed $40m for the preceding three years will receive a 15 per cent discount on its winning bid. If annual revenues are less than $15m then will receive a 25 percent discount. However, the FCC cautioned that "applicants should note that unjust enrichment provisions apply to a winning bidder that utilizes a bidding credit and subsequently seeks to assign or transfer control of its license to an entity not qualifying for the same level of bidding credit".
In a filing to the US SEC in February, Dish submitted the results of the acquisitions and stated that both companies are "entitled to receive a bidding credit of 25 per cent". Oh dear, time to file a new Form-8K we think…
So why was Dish, as a satellite-based operator, even in the auction in the first place? Is Dish really planning to take on AT&T and Verizon, or the smaller T-Mobile and Sprint, in the ultra-competitive wireless sector? Or was the plan to sell on the spectrum to one of the incumbents? Or perhaps the much-rumoured tie-up with T-Mobile was more advanced than we thought? Lots of questions, but the fact remains that Dish is sitting on a huge amount of as-yet unused spectrum. And as of today, some of that spectrum just got rather more expensive.
Email Newsletters
Sign up to receive TelecomTV's top news and videos, plus exclusive subscriber-only content direct to your inbox.