SoftBank's Masayoshi Son wants to spend $880 billion in tech venture funding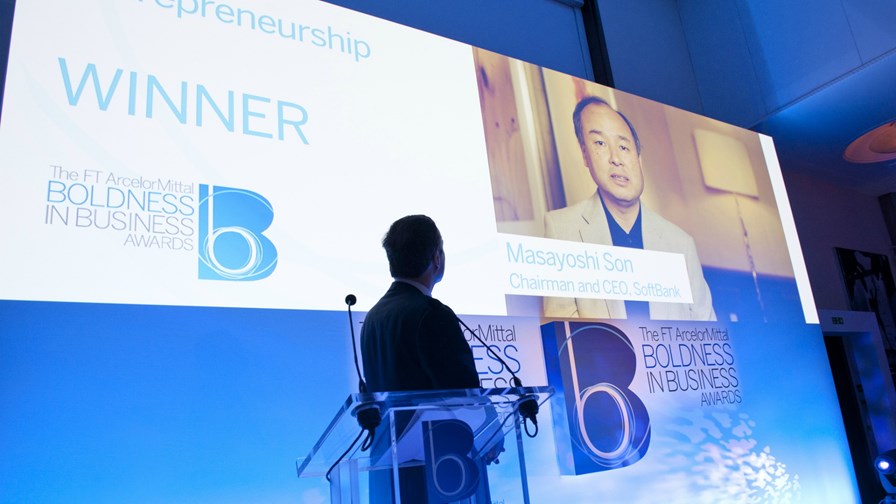 A sign, if nothing else, of just how much money is sloshing around the world since quantitative easing and looking for a home: According to Recode and other news outlets, Masayoshi Son, CEO of Softbank, may unleash as much as $880 Billion (just let that number sink in) into global tech ventures. This amount dwarfs Son's original Saudi-backed Vision Fund which rocked the investment scene about a year ago. Then he announced it would invest a mere $80 billion on high tech ventures, bringing young companies with good ideas to market.
The world's tech investment experts were somewhat rocked back on their heels with the first announcement - they are shell-shocked by the second. (Son seems to enjoy dead-panning provocative announcements to create a stir - and why not?)
"The Vision Fund was just the first step," Japan's wealthiest man told the Nikkei Asian Review. "Ten trillion yen ($88 billion) is simply not enough. We will briskly expand the scale. Vision Funds 2, 3 and 4 will be established every two to three years."
So what's he up to?
He often buys into companies rather than purchase them outright and then stands back to let them do their thing (or not, in the Case of Sprint). One of his successes is the Chinese e-commerce and Internet business Alibaba Group, for instance.
So the plan may be to continue investing to get visibility into a disparate set of companies with a view to putting some of them together in disruptive combinations at some point in the future. At the same time, of course, getting a return for the fund's backers.
One of his reasonably recent ventures however, was to outright buy UK silicon design specialist ARM for $32 billion as part of a foray into IoT. He has also splashed cash into a Chinese version of the ride-hailing Uber called Didi Chuxing.
Interestingly one of the fund's original backers, Saudi Arabia, and still presumably providing funds, got a seat on the Uber board in exchange for a $3.5 billion investment.
Email Newsletters
Sign up to receive TelecomTV's top news and videos, plus exclusive subscriber-only content direct to your inbox.