Nokia publishes a Smart City playbook, as Tampere goes it alone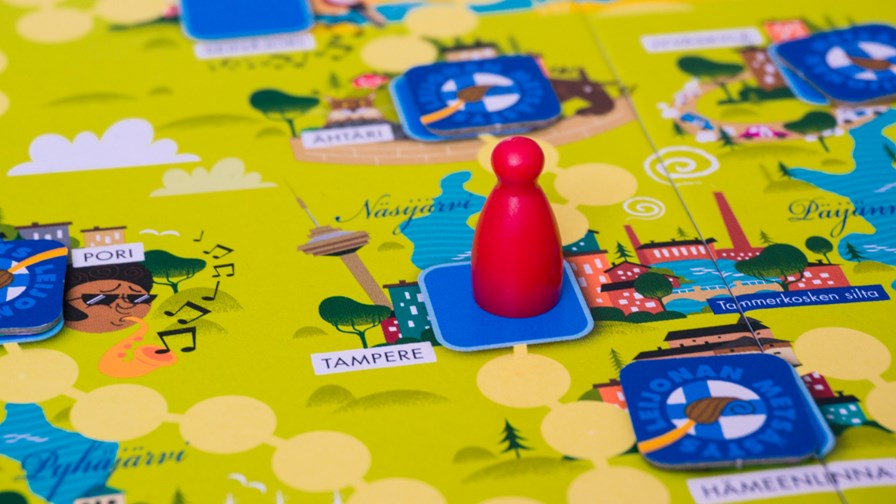 Nokia identifies success factors from 22 smart cities
Three distinct routes to becoming smarter
Former Nokia R&D centre in Tampere looks to reinvent itself
Smart Tampere becomes its central economic plan
It's a busy week for smart city vendors and forward-looking local authorities, as Barcelona hosts the annual Smart City Expo World Congress event. There are plenty of vision statements and innovative business models, as has always been the case with smart cities, but achieving a fully-financed and fit-for-purpose solution that gets the buy-in from often disparate groups of local politicians and "by the book" public sector civil servants is incredibly difficult.
Finland is making a concerted effort to play a role in the sector, with Nokia launching its "Smart City Playbook", in partnership with Machina Research (now part of Gartner), to identify best practices from 22 smart cities around the world.
Leaving aside the issue that no city would consider themselves "dumb", therefore the term "smart" is somewhat redundant, the study found that although there was significant diversity in the smart city strategies of different cities, there were three distinct "routes" that cities are taking to make themselves smarter.
The "anchor" route involves a city deploying a single application to address a pressing problem such as traffic congestion, and then adding other applications over time.
The "platform" route involves building the underlying infrastructure needed to support a wide variety of smart applications and services.
"Beta Cities" try out multiple applications as pilots to see how they perform before making long-term deployment decisions.
"The process of making a city smart is extremely complex, and there are so many different strategies being put forward in the market that choosing the right path for your city can be an enormous challenge," said Osvaldo Di Campli, Head of Global Enterprise & Public Sector, Nokia. "Our goal in commissioning this report was to cut through the clutter and identify strategies that are clearly working for cities."
While the study found significant differences between cities, it concluded that there are several particular practices used by successful smart cities that would appear to be of universal benefit, including:
Successful cities have established open and transparent rules for the use of data by government departments and third parties, whether shared freely or monetized to cover data management costs.
Many cities that are advanced in their smart city journeys have committed to making both ICT and IoT infrastructure accessible to users both inside and outside of government, and have avoided the creation of 'silos' between departments.
Governments that have worked to actively engage residents in smart city initiatives have been particularly effective, most notably those where the benefits are highly visible such as smart lighting and smart parking.
Smart city infrastructure needs to be scalable so it can grow and evolve to meet future needs, and secure to provide certainty that both government and private data are protected.
It is expected that 66 per cent of the world's population will live in urban centres by 2050, making it critical for governments and other stakeholders to put strategies in place to more effectively meet the needs of their growing populations. Intelligent ICT and IoT platforms have essential roles to play in the evolution of smart cities.
"No one said becoming a smart city would be easy," said Jeremy Green, Principal Analyst at Machina Research and author of the Smart City Playbook. "There are lots of choices to be made. The technology and the business models are evolving rapidly, so there are many degrees of uncertainty. Standards are emerging but are by no means finalised. So there is no 'royal road' to smartness. But there is a right way to travel - with your eyes open, with realistic expectations, and with a willingness to learn from others."
Smart cities without Nokia
There's some irony in the fact that the Finnish city of Tampere revealed its smart city aspirations this week. The industrial city was once the centre of Nokia's R&D activities, in the halcyon days before Elop, employing over 4,500 people (2 per cent of the population). The firm has now moved much of its R&D elsewhere and the city now it suffers from unemployment of around 20 per cent. The fact that Nokia didn't close its operations entirely is probably due to the fact that the small town of Nokia (which gave the firm its name) is just 15 minutes along the road. The city of Salo bore the brunt of the restructuring, when Nokia totally pulled out, and is now in even worse shape than Tampere – such was the importance of Nokia to the Finnish economy.
No surprise, then, that the Tampere authorities have identified a smart city strategy as being of the utmost importance for the city's regeneration and development in the coming decades. Finland's second biggest city is investing between €6bn and €10bn by 2030 in order to build "an internationally attractive" smart city. It has already identified several projects and is opening up its data for anyone to use, including traffic data, location data, tourism information, as well as city budget and procurement information.
The "Smart Tampere" economic policy is to make sure the investments are used to build a smarter city and to secure economic growth. It is open to being a testing ground for new operational models and solutions, and has pledged to become more community driven, experimental and sustainable. The self-proclaimed "birthplace of industrial Internet and smartphone" already has an establish inward investment programme for high-tech company ies, and recently saw Huawei open an R&D centre in the city.
"All this will make Tampere even more attractive to international companies than it is now," said Teppo Rantanen, Executive Director of economic policy, competitiveness and innovation. "Tampere has a strong history in cooperation between different organisations and companies and now we have a dynamic process that enhances active cooperation even more."
A new Central Deck and Arena is being built on top of existing railway tracks in the heart of the city, to house a multi-purpose arena, offices and residential accommodation. Hiedanranta is an old pulp factory area on the shore of Lake Näsijärvi that is optimistically being called by locals the "Dubai of Finland". And a new light railway will offer a testing ground for smart mobility and infrastructure solutions. The seven "smarts" the city is targeting in its first phase are health, education, industry, buildings, infrastructure, mobility and governance.
It's a radical plan, and evidence that struggling cities are reaching out for whatever help they can get from technology and ICT. But will a "smart city" in itself be enough to reverse economic declines? There may be plenty of scepticism from established cities over the affordability and benefits of smart solutions, but equally there's plenty of wishful optimism from struggling cities that see smart strategies as the wonder remedy for their ails. Still, at least Tampere has the support and belief of its authorities, which is half the battle.
Email Newsletters
Sign up to receive TelecomTV's top news and videos, plus exclusive subscriber-only content direct to your inbox.