New wireless Gigabit network to lift Slough from its despond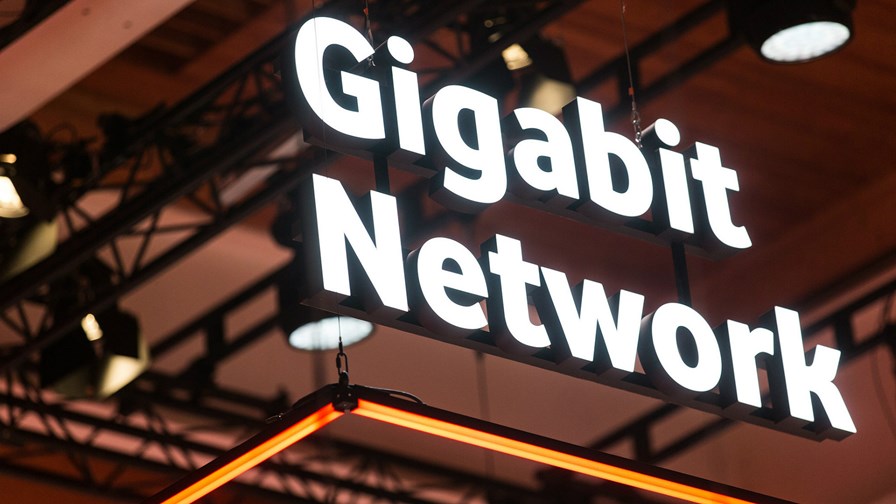 Pilgrims to progress from "the swamp of despair"?

Miry Slough is such a place as can be mended by wireless broadband

To become the world's first 'ultra-intelligent city'

Thanks to Gigabit fibre to the kerb and gigabit wireless connectivity for the final 50 metres to the premises
The town of Slough, some 20 miles due west of London, usually gets a bad press, mainly because it is frequently derided in the rest of the country as a characterless, depressing and terminally dull post-industrial wasteland. It used to be a small rural idyll that was first built-up in the 1920s and is now home to the Slough Trading Estate, the biggest such estate in single private ownership in the world. Over the past 20 years Slough has become home to many high-tech organisations from countries including the US, Italy, Japan, Germany and Korea.
Many big companies are present in the town, including the Fiat Group, GlaxoSmithKline, Mars Confectionery, Akzo Nobel, Virgin Media, and O2. Commercially Slough is incredibly successful but its image and reputation as a place to live are dreadful and the municipal authorities have a hell of a job on their hands are trying erase the memory of the town's past and reinvent itself from scratch as a 21st Century infocoms powerhouse.
The task of the local worthies is made all the harder because back in 1937, as a protest against the spreading urbanisation, the poet John Betjeman wrote his very bitter short poem "Slough" which begins "Come friendly bombs and fall on Slough! It isn't fit for humans now, There isn't grass to graze a cow…" and concludes, "Come, friendly bombs and fall on Slough, To get it ready for the plough. The cabbages are coming now; The earth exhales." The man who later became Britain's Poet Laureate wrote those words 79 years ago, but how they have stuck! But then, and after all, "Slough" does mean "a muddy place".
"Take me down to the paradise city, where the grass is green and the girls are pretty"
It is an understatement to describe Slough as architecturally dull and visually unprepossessing but it is booming as a business and commercial centre and beautiful Home Counties towns and villages are not far away - and now Slough is to get another boost from plans to make the it into the world's first "Wireless Gigabit and Smart City". It is quite true that the worthy burghers on the council have recently been petitioned to change Slough's name to something not quite so redolent of the aura of despair and mediocrity that characterises the town in the award-winning TV comedy series "The Office" but "Wigabit City" is probably a conceptual leap too far.
Nonetheless, Angie Communications, which describes itself as "the world's biggest telecoms start-up" has floated a proposal to make Slough not just Britain's but the whole world's first "ultra-intelligent city". (Apparently the name is a play on the phonetic spelling of the letters 'N' and 'G' as in "Next Generation" although most of the people I have spoken to reckon that the phonetic spelling of 'N' is actually 'en' not 'an' but then Angie is headquartered in the Netherlands).
Anyway, Angie says it is building a proprietary large scale next-generation fibre-fed wireless networks to make "Virtual Fibre To The Home Gigabit wireless connectivity and Smart City solutions a reality in Slough." The company adds that it is bringing ubiquitous and seamless wireless Gigabit connectivity directly to end users under its Wireless Extreme brand and says Slough businesses and residents will pay from just £30 per month for a wireless Gigabit connection that will blanket the entire town. What's more, the Borough of Slough and "approved third parties" will be able to offer solutions on the Smart City network.
Bob Snowden, Angie's UK CEO says the company has just inked a deal with Slough Borough Council to deploy the system there and is also in talks to repeat the exercise with several other city and town council's across the UK. In a statement in which the word 'Slough' is mentioned five times in four lines, the company says, "Angie is working closely with Slough to bring cutting edge technology to Slough and its surrounding area. Slough is strategically placed as a leading business hub here in the UK. We are working with Slough and partners to bring the latest smart city technology to the area. Angie will finance the entire project, ensuring that Slough will have all the benefits and none of the financial or operational risks. Slough got the best deal possible for its residents and businesses."
The relentless repetition of the word "Slough" aside, the project seems well advanced. Angie has already signed up both Colt and Zayo to build-out fibre infrastructure to the kerb in all the town's neighbourhoods, business parks and premises while connectivity for the the last 50 metres or so will be carried by wireless technology. Angie says the "ultra-densification of fibre and wireless will result in Slough being "5G-primed" and so able to take advantage of all the benefits and opportunities that implies.
Meanwhile, Neal Lachman,the Group CEO of Angie Communications International said, "We will bring fibre to locations in Slough where it would have been uneconomical or expensive for the council; it is part of our commitment to the people of Slough. This way, everybody wins: residents, businesses, Slough Borough council, and Angie and its partners. With the likes of Zayo and Colt and several others already or coming on board as partners, we plan to emulate the Slough models, principles and modus operandi worldwide."
You can tell these senior executives ever listen to the BBC's venarable radio panel game "Just a Minute". They'd be out of contention in seconds for the endless repetition of the Town's name. I think we all understand that the new network will be in Slough so please there's no need to tell us again.
"X": The-Town-That-Shall-Henceforth-In-This-Article-Remain-Nameless
Apart from the genuinely high-speed Internet access that will soon be available, among the benefits that the new network will bring to citizens and householders in X are; realtime city public transport information, teal time traffic information including accidents, diversions and traffic jams, real time parking capacity information across the conurbation, real time pollution and air quality information and other real time environmental information, real time public security information, real time assets maintenance information, remote health monitoring, out-patients' vital sign monitoring as well as remote care and assistance for the elderly injured and the mentally and physically ill.
Additionally the new network will provide various home automation facilities and services such as remote monitoring and management, energy management and remote security monitoring for domestic premises, schools and nurseries.
For the commercial and business sector the benefits will include more efficient energy usage and a reduction in energy consumption, smart building energy management systems, intelligent lighting, monitoring of the electricity grid, M2M, more efficient refuse collection, intelligent water, river and drain level and flood monitoring systems and e-government.
By the way, Angie says its 'tag line' is "Going Beyond Imagination". I just can't imagine that, can you?
Email Newsletters
Sign up to receive TelecomTV's top news and videos, plus exclusive subscriber-only content direct to your inbox.