Het up about the HetNet? Time to take a multi-x chill pill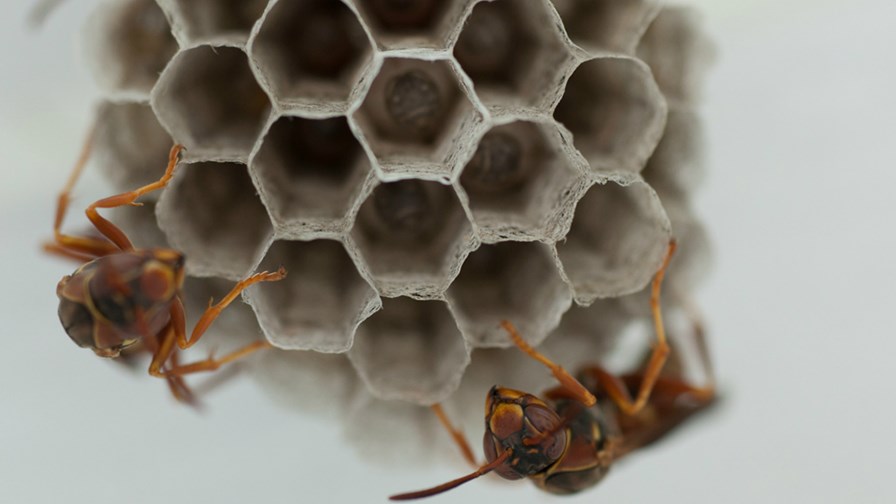 Small Cell Forum publishes new integrated HetNet architecture framework

Points to the 'Multi-X' future

Focus on paving the path for 5G networks

Some things, only a HetNet can deliver
Given the history of telecommunications as strategic national assets and the attendant lengthy innovation and procurement cycles that characterised them, taken together with the very limited number of manufacturers that used to serve the global industry, it is unsurprising that until comparatively recently many architectures were defined simply to support hugely monolithic Radio Access Network (RAN) domains. These were usually predicated and built upon a single technology from a single vendor.
But, that was then and this is now and network evolution is speeding up. Indeed it is going like the proverbial clappers and today's networks have morphed into complex and heterogeneous webs encompassing conventional macro RAN functions, RAN transport capability, small cells and Wi-Fi functionality. Furthermore, these wireless technologies are increasingly virtualised and provided in an operational environment that has expanded to envelop data centre resources associated with computing, networking and storage.
These are the wireless HetNets and their purpose is to provide opex savings even as networks become ever more dense, while, simultaneously, improving agility in an environment where rapid increases in mobile traffic (and signaling) are the new norm but, at the same time, are also becoming harder and harder to anticipate. Add to that the hard commercial reality that mobile operators need quickly to introduce profitable new services (and tear-down unprofitable ones) to address consumer and enterprise requirements and the scope of the challenge become apparent.
Enter, centre stage, "The Small Cell Forum", the industry body that has pioneered architectures that can deliver multi-vendor, multi-domain architectures to facilitate the integration of small cells and Wi-Fi into the conventional macro RAN environment.
Today the SCWS World 2016 begins in London. It is the event's 10th Anniversary and over the decade it has grown to be the flagship global event for the Small Cells/Wi-Fi/DAS market. To mark the occasion, the Small Cell Forum has, this morning, published a new integrated HetNet architecture framework which focuses on "Paving the path for 5G Networks." It is a highly-detailed and important document that makes very interesting reading.
Multi-technology, multi-domain, multi-spectrum, multi-operator and multi-vendor.
The new architecture document makes plain that the 5G HetNet will will be what the Small Cell Forum calls a "Multi-X" environment - meaning a Multi-technology, multi-domain, multi-spectrum, multi-operator and multi-vendor landscape able automatically to re-configure itself operationally to deliver assured service quality across an entire HetNet whilst also having the flexibility to take into account changing user needs, business goals and subscriber behaviours. To do so, operations and management will take advantage of earlier self-organising network (SON) capabilities that, in the past, were targeted only at a single domain and/or technology, and expand them to deliver automated service quality management across the entire HetNet.
The Small Cell Forum is not a standards organisation but is a carrier-led forum which partners with bodies that "devise and determine standards development". In other words operator members establish requirements that drive the activities and outputs of the SCF's technical groups.
Thus in formulating the proposed new integrated HetNet architecture the SCF drew on the responses to and results of an exhaustive survey of 72 Tier 1 operators and 2 MNOs from all over the world. The research, conducted in Q1 this year by Rethink Technology Research, shows that 66 per cent of respondents believe that HetNet deployment will be either 'critical' or 'very important' to achieving their business objectives in 2020. The figure rises to 72 per cent when brand new revenue models are considered.
The survey also finds that the key drivers for investing in new HetNets (and, in due course, in 5G), will expand and become more pressing between today and 2020. In the short term (2016-2018) the use cases most commonly cited by the respondents are dominated by the enterprise (a Top Three priority for 36 per cent of respondents) followed by a mix of other use cases driven by consumer demand for video, including multiscreen viewing and multi-play bundles.
In the medium- to longer-term (2018 -2020), the HetNet use case will become increasingly diverse and will drive entirely new revenue streams. As far as incremental revenues are concerned the expectation is also of a shift to connected "things" as well as people, to new wholesale models and a new generation of video-based services and user experiences.
It is interesting and instructive to note that survey respondents definition of key elements of HetNets included the great majority of the significant enablers that are central to the SCF's current work programme and its new Integrated HetNet Architecture which include support for multiple radios, spectrum bands and domains, as well as self-optimising networks, virtualisation, integrated management and support for the IT cloud and mobile edge environments.
The common thread (and common gripe) amongst most operators is that they will not have the spectrum sufficient to support the new revenue streams they want to pursue without a radically different approach to network architecture. The HetNet cycle is one where requirements of new business demands in turn drives the demand for new network capabilities which in turn enable new services and revenue streams and so the wheel goes round.
Operator HetNet wish list - and the challenges to be overcome
The survey shows that a generic set of requirements underpins nearly all specific use cases. Thus, according to the research the core drivers behind operator willingness to invest in HetNet are:
Ubiquitous coverage, especially indoors.

Ultra-density without interference to maximise capacity,
Automation for massive scalability.
Reduction of total cost of ownership and cost of data delivery.
Intelligent use of multiple sources of spectrum including licence-exempt and shared spectrum and an increasing use of TDD (unpaired) bands which are well-suited to dense small cells.
Flexibility to swap technologies and spectrum in and out.
Flexibility to support multiple business models -such as neutral, host and vertical.
Support for IoT-optimised networks as well as broadband.
Support for a full IT environment, increasingly in the cloud, to enable new services.
Support for context awareness.
According to the operators, the above 10 factors will be critical to deliver a new generation of services and revenues and to buttress the requirements of new partners and customers. Perhaps most importantly, they are sufficiently generic to support use cases which have not yet been defined and perhaps not yet even imagined. In all cases, meeting these objectives can be helped by deploying some elements of HetNet although, as the SCF points out, in some cases, HetNet is the only way to deliver them.
However, and as might be expected, while research shows that operators generally have a clear view of the potential of HetNets they face various challenges that will have to be overcome if they are to achieve their goals. According to the Small Cell Forum's HetNet and SON programmes the most important challenges to address are:
Multi-vendor interoperability.
SON evolution.
SON benchmarking.
Backhaul SON.
Deployment.
HetNet capacity planning.
NFV implications.
Unlicensed spectrum in the HetNet.
Indoor location.
Energy savings.
Difficult problems though these are, they are not unsurmountable and, of course, if HetNets they will have to be overcome if the potential of the "multi-x "future is fully to be realised and HetNets are to become ubiquitous. Think about it. The small cell serving several operators, with all the various generations of spectrum, together with carrier unlicensed, and wi-fi together are THE key components of the future network - and the Small Cells Forum is currently mapping out how the industry gets from here to there in as an efficient and painless way as possible. It deserves recognition and plaudits for that.
TelecomTV will be at SCWS World 2016 so, if you are attending the event, j keep an eye out for us and do take a look at the interviews, content and features we will be recoding there.
Email Newsletters
Stay up to date with the latest industry developments: sign up to receive TelecomTV's top news and videos plus exclusive subscriber-only content direct to your inbox – including our daily news briefing and weekly wrap.