What's up with… Telefónica, Italian FTTx, Vantage Towers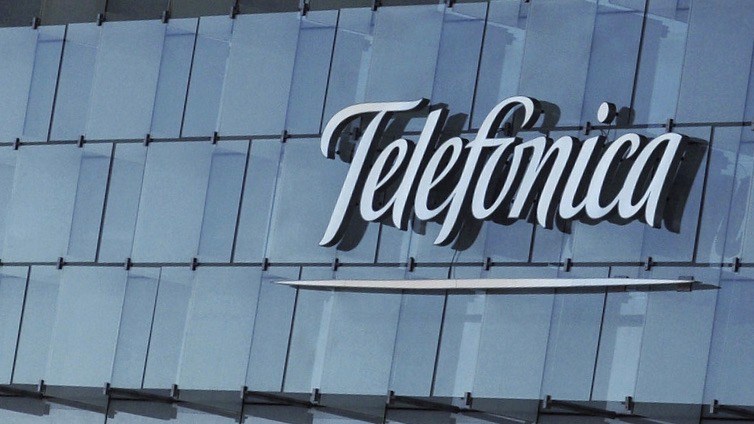 Telefónica fired its key cybersecurity executive
Can Italy deliver on a unified FTTX network?
Vantage Towers is trading up, slightly
Impropriety at Telefónica and broadband loggerheads in Italy lead the way in this end-of-week news roundup.
Following an investigation into illicit payments, Telefónica recently fired Pedro Pablo Pérez, the head of ElevenPaths, the main cybersecurity unit within Telefónica Tech, along with four of his colleagues. According to El Independiente, an internal investigation found that Pérez, who had been with the operator for more than 17 years, had engaged in financial activities that breached the operator's code of ethics. Following his sacking, María Jesús Almazor, who had been CEO of Telefónica Spain for three years, was appointed as the head of the Cybersecurity and Cloud division of Telefónica Tech.
Plans to merge the fixed line access assets of TIM with wholesale fibre access play Open Fiber have been cast into doubt, reports Reuters. An initial agreement to move ahead with the plan was struck in August last year but Vittorio Colao, the former CEO of Vodafone and recently-appointed Italian Minister responsible for Technology Innovation and Digital Transition, has called for the stalemate over ownership negotiations to be resolved 'pronto'.
Shares in Vantage Towers, the Vodafone Group spin-off, have started trading on the Frankfurt Stock Exchange. Having been priced at the lower end of the prospective range at €24.00 for the launch on Thursday, valuing the company at €12.1 billion, the stock ended Friday at €24.71. That represents a 3% uptick, which is at least in positive territory and suggests that the offer porice was at least realistic. If an over-allotment of shares is taken up by investors, Vodafone, which is the recipient of all the IPO proceeds, could raise as much as €2.3 billion from the move.
Google says it plans to invest more than $7 billion in offices and data centres across the US and create at least 10,000 new full-time Google jobs in the US this year. This "includes investing in communities that are new to Google and expanding in others across 19 states," the digital giant announced in this blog.
Still with the big cloud giants… Another day, another reorganisation. This time at Microsoft (again) and it's a biggie! The company is creating a 15,000-member (yes, fifteen thousand!) "Digital Transformation Platform Group." The aim is to consolidate into one massive entity the various constituent parts of the "Microsoft Cloud" offer, including Dynamics ERP/CRM, AI and IoT as well as the Redmond company's data platform products. The new division (it could hardly be called anything else given the number of staff it will have) will be under the aegis of James Philips, who moves over from Business Applications (Dynamics and the Power Platform). What's more, rather than being yet another Microsoft exercise in corporate musical chairs with accompanying Wurlitzer carousel music, the Digital Transformation Platform Group is actually going to deliver products. Staff be will developing Dynamics 365, Power Platform, Azure AI Platform, Azure Data Platform, Azure IoT Platform and a range of Microsoft Cloud for Industry products. In fact, despite the company's oft repeated claim to be the world's biggest and most important vendor of public cloud solutions, as things stand today there is no such thing as "Microsoft Cloud" commercial products. What the company does is to lump together assets such as Azure, Microsoft 365, Dynamics 365 and other "commercial cloud" assets. However, this latest big reorganisation is direct evidence that MS will now integrate and innovate its cloud product portfolio under the all-encompassing umbrella of "digital transformation".
After the hoo-hah surrounding yesterday's announcement by the UK regulator, Ofcom, that BT (still the de facto monopoly provider in many parts of the country) will be able to charge premium (i.e. unduly expensive) prices for new superfast broadband connections, the British government has announced the areas, towns and cities that will benefit first from its Project Gigabit initiative. At the top of the list are homes and businesses in Cambridgeshire, Cornwall, Cumbria, Dorset, Durham, Essex, Northumberland, South Tyneside and Tees Valley. The second wave of superfast broadband access will later hit later Hampshire, the Isle of Wight (where time stands still at about 1968 AD, and no bad thing either), Norfolk, Shropshire, Suffolk and Worcestershire. However, citizens living in those areas shouldn't get their hopes up. Despite BT's promise to "build like fury" and Boris Johnson's flatulent description of Project Gigabit as "the rocket boost that we need to get lightning-fast broadband to all areas of the country", all-out construction won't happen before next year. In other words, the deployment of superfast broadband is still well behind schedule. Originally it was promised that gigabit-speed broadband would be available to every home in Britain by 2025. The government later reneged on that 2019 election pledge and said fibre deployment would be limited 85 per cent coverage of the country. Promised funding has also been curtailed. The full-budget promised is £5 billion but just £1.2 billion will be made available until 2024. The balance will come in 2025 if the funding promise is not further "amended" along the way. If the cash does remain available, expect 2025 to be a year of furious building, by an incumbent carrier once infamous for its 'mañana​' attitude to life.
Nokia CEO Pekka Lundmark says the deployment of open network architectures such as Open RAN are inevitable and "will happen with or without us… the open architectures will come," he told journalists during a media round table following the Finnish vendor's Capital Markets Day on Thursday. "We are supporting Open RAN and we were the first big vendor to endorse it and we continue to endorse it. Like always, with new technologies and new architectures, there are both opportunities and threats…. There are a lot of opportunities, like the one we have with Deutsche Telekom at the moment. It can also provide opportunities to break into networks where we are not currently in." But Lundmark noted also that the Open RAN market will not "be a needle mover in the market anytime soon," and cited the Dell'Oro forecast that Open RAN technology will account for just 10% of radio access network spending by 2025. "At the moment there's a lot of technical detail to take care of to really take make sure that the features and functionalities run across that interface and spectrum efficiency is taken care of and so on. So, yes, we are endorsing it. It's not piece of cake, but we are fully, and honestly, wholeheartedly endorsing it. And if it comes fast, at least we are ready," concluded the CEO.
- The staff, TelecomTV
Email Newsletters
Sign up to receive TelecomTV's top news and videos, plus exclusive subscriber-only content direct to your inbox.