Keep your hands off my Pryvates!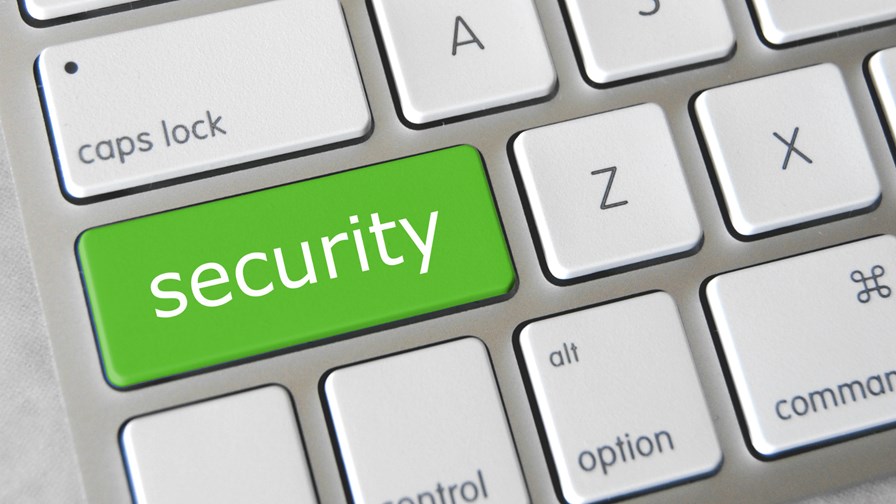 Government grade encryption technology ensures total privacy and security.

Applies to email, instant messaging, voice calls, conference calls and video calls.

All communications completely free between users of the app.

Protects against cyber-crime and corporate espionage
Criptyque, a secure communications outfit based in the Channel Islands, has launched "Pryvate", an app and service which, the company claims, is the first fully secure communications platform to use use 'government grade encryption technology' to guarantee the absolute and total privacy of a subscriber's email, instant messaging, voice calls, conference calls and video calls. Similar claims by various other companies have been made in the past but Pryvate does have triple-layered security featuring 4096-bit encryption that comes with AES 256-bit key management and DH key exchange.
"How absolutely spiffing", you might think to yourself whilst simultaneously wondering what the hell all that techie gobbledygook actually means. Well, read on, for despite the baffling industry nomenclature Pryvate is both important and innovative in that the service offers exceptionally high-grade security by generating unique encryption keys (and this is the most important part) straight on to the comms devices of both user parties who communicate via the Pryvate application.
And, once a specific key is used, a brand new and different key is created for each and every subsequent interaction and automatically renews for every call, IM, message, session, conference call and so on. What's more as Pryvate has no access whatsoever to any users' encryption keys past, present or future. Criptyque claims that makes it impossible to leak, hack, collaborate or give away keys thus rendering all communication through Pryvate totally secure and impervious to hacking.
Well, perhaps not totally impervious to hacking: the company does admit that if mighty national government agencies such as the NSA in the US or GCHQ in the UK threw all all their resources at cracking a particular interchange they might be able to do it but not for many moons after the exchange of messages had been completed and deleted. To do it on the fly though is, apparently, all but impossible.
Jonathan Parker-Bray, the CEO and founder of Pryvate, says,"We believe that everyone has the right to choose whether or not to keep their communications private and protect themselves from cybercrime and surveillance. In the face of the mass data hacking, theft, and surveillance taking place on an unprecedented scale by a myriad of sources, we are offering consumers and businesses a complete service that secures all of their digital communications through one easy to use application. Our customers can rest assured that nothing can pry into Pryvate."(see what he did there? Oscar Wilde, eat you heart out).
Jonathan Parker-Bray adds. "It has been widely demonstrated time and time again recently that data hacking, theft and surveillance is on the rise. Our aim is to help people understand the real risk of a potential breach that exists when they use their smartphones to communicate on a daily basis, and offer them a cost-effective solution to protect consumers and businesses from cyber-criminals, intruders, corporate espionage, hackers and so on to ensure their sensitive information remains private across their mobile devices."
End-to-end encryption solutions don't prevent government agency surveillance operations but they do stop cyber-criminals in their tracks ​
So, how do consumers sign-up? Well, like Caesar's Gaul, the network agnostic Pryvate suite is divided into three parts. The subscription products are Pryvate, a mobile app that offers secure communications, Pryvate Premium, which also includes added storage and account management functionality and Pryvate Enterprise, which comes with desktop functionality and products.
Pryvate for individual consumers is downloadable as an app from the Apple App Store and Google Play. All communications on the application are completely free between users of the Pryvate app wherever they may be on the data network. It downloads quickly, easily and seamlessly and works regardless of where the user may be, and as it is a point-to-point non-contention service it will work with 4G, 3G and wi-fi and overseas or in home country.
It is free to to download and all of the Pryvate features can be used, gratis, on a 30-day free-trial basis. After that, you pay - £44.99 a year or £4.49 a month in the UK and $44.99 or in the US $5.99 a month. Pryvate Premium and Pryvate Enterprise cost commensurately more but the top whack for the top app is just £9.99 a month in Britain and $ 13.99 a month in the US, certainly not enough to break the bank and downright cheap for impressive security and privacy.
And Criptyque also dangles a beguiling and chubby little carrot out for the unconvinced: thus even if, after the trial period ends, users decide not to stump-up the subscription fee, the app defaults to base level (Pryvate Lite) and users can then make totally secure calls of up to one minute through the app although, understandably all other Pryvate features are disabled. Jonathan Parker-Bray says users can use Pryvate Lite indefinitely for free because he is completely convinced that those that do take advantage of it will eventually join the fee-paying membership as the Pryvate community grows and the advantages of being in the tent become increasingly apparent.
I have seen the app working and it impressed me. For example, Pryvate Premium has encrypted file storage to protect enterprises from corporate espionage and cybercrime and the app stores encrypted files locally for which the keys never reside on a users' mobile device - very important in an inherently insecure BYOD environment as it ensures employees can communicate internally securely and inexpensively. It also comes with a graphical user interface to effect management of multiple accounts
Meanwhile, Pryvate Enterprise, based on a secure business desktop IP video handset is for for corporate usage and as such bridges the gap between personal mobile encryption and corporate duty of care. It can be installed on virtually any Internet-enabled network; the user just plugs-in the preconfigured phone and it is ready to go, preventing eavesdropping on communications and internet access by third parties, providing authentication, encryption, forward secrecy and what the company calls 'deniability'.
Jonathan Parker-Bray points out that Criptyque is a privately held company incorporated in Jersey, in the Channel Islands and that "places it outside UK and US jurisdiction." However, he adds, "End-to-end encryptions solutions do not prevent surveillance operations; there are many tools in the arsenal of surveillance agencies that can be deployed to monitor key targets. Instead these communication systems [including Pryvate] allow users to choose to remove themselves from the mass data gathering programmes that have been revealed in recent years. These solutions make life nearly impossible for cybercriminals whilst also making sure that surveillance must be deployed on an individual basis. The personal right to privacy is the status quo in the UK but has slipped in recent years as more communications have turned digital, end-to-end encryption solutions seek to return us to that [status quo ante] point."
Email Newsletters
Sign up to receive TelecomTV's top news and videos, plus exclusive subscriber-only content direct to your inbox.