Core, blimey! Brits to keep Huawei out on the edge - hopefully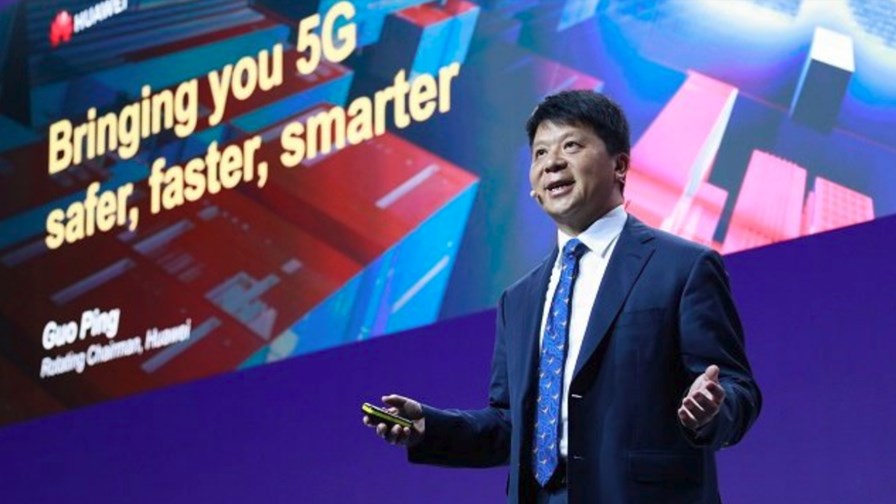 No Huawei technology to be allowed into the UK's "core" 5G network

But the Chinese company will supply some "non-core" kit

Difficulty is the lack of a definition of exactly what constitutes "core" technology

Suggestion: Look at the 4G network where Huawei technology is already installed
So, following yesterday's meeting yesterday of various ministers who have seats on the UK's National Security Council, the word has seeped out that lame duck Prime Minister, Theresa May, is minded to prohibit Huawei technology being deployed at the heart Britain's upcoming 5G network but will permit Huawei equipment and software to be placed in non-core areas - and antennas have been mentioned.
Word has it that several ministers, including Jeremy Hunt (the foreign secretary), Sajid Javid, (the home secretary), Gavin Williamson (the defence secretary), Penny Mordaunt (the international development secretary) and Liam Fox, (the international trade secretary) had insisted in the implementation of a total prohibition on all Huawei products but, it seems, the PM overruled them despite the plethora of security warnings about actual and potential cyber-attacks that, time and again, have come from domestic security agencies and UK allies overseas.
And this despite the usually reticent head of MI6, Alex Younger, going on the record to say that the UK has to decide how "comfortable" it can be with allowing Chinese companies such as Huawei to be involved in strategic national infrastructure. Obviously Mrs. May is more comfortable with Huawei that many in her cabinet and government.
Meanwhile, the US administration is particularly concerned about the possibility that the Chinese government could compel Huawei to sabotage and bring down western networks in the event of an international crisis and believes that, in any event and on a daily basis, Huawei is routinely involved in espionage.
That's why the US wants the other members of the "Five Eyes" intelligence pact, Australia, Canada, New Zealand and the UK, to act in concert and exclude Huawei from any participation in their national networks and Australia and New Zealand have already agreed to implement the ban while Canada is yet to decide.
What they say about "he who rides a tiger"?
May's decision, and it seems mainly to be hers, is perhaps an attempt to balance the much-vaunted need to get 5G up and running and, after making rash promises about timetables, to avoid long delays in implementing it with the politico-economic requirement to mollify the Chinese government whilst maximising the promised domestic economic benefits that 5G will confer on UK industry, enterprises and ordinary consumers. Yes, it'll be like juggling with soot and with all the potential to be just as messy.
The Prime Minister (and some network operators and other agencies) are of the belief that the UK already has great experience in isolating and managing the risks posed by the likes of Huawei and will be able to do so into the indefinite future. For example, Ciaran Martin, the top bod at Britain's National Cyber Security Centre, the body that polices Huawei's current network infrastructure deployed across the country, says that "a framework" will be erected that will guarantee that the UK's national 5G network will be "sufficiently safe" - whatever that means. Perhaps it's like being slightly pregnant?
For it's part, Huawei, which has always denied links to and claims that it is ultimately controlled and funded by the Politburo of the Chinese Communist Party, says it will wait until the UK government makes an official announcement about the use of the company's 5G technologies before making a formal response, but is "encouraged that the UK is continuing to take an evidenced approach to its work".
That's as maybe but in a 5G network that, we are told, time-and- again, will link absolutely everything and become and indispensable and irreducible part of daily life, the distinction between what is core and what is not becomes misty and amorphous.
It would seem that the government is trying to mitigate the risk of deploying relatively inexpensive and easily- and quickly-available Huawei equipment by keeping it corralled out at the network edge and well away from the all-important enhanced packet core where the 5G network and everything transmitted though and over it is controlled and where any built-in "backdoor" would allow Huawei and hence the Chinese state to access any and all communications at ant time.
And don't let's forget that despite all the 5G hype and claims about how new, independent and secure it will be, traffic will continue to pass over the extant and still expanding 4G network that is already stuffed to the gills with Huawei kit. The approach smacks not so much of locking the stable door after the horse has bolted but of pushing the stable door slightly towards apparently being closed but actually leaving it ajar and nailing a notice on it saying, "Come on in and take whatever you'd like".
Email Newsletters
Sign up to receive TelecomTV's top news and videos, plus exclusive subscriber-only content direct to your inbox.