AT&T to open source its SDN platform, as SDN test consortium launches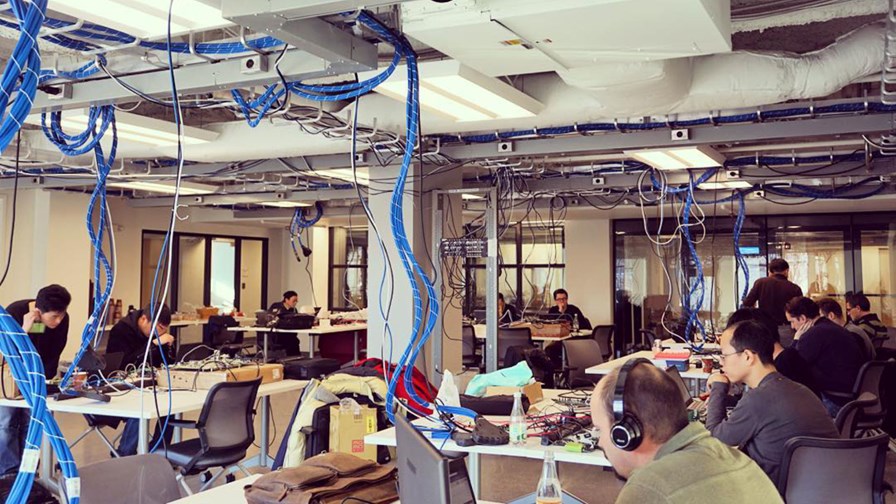 Enhanced Control, Orchestration, Management and Policy platform to be open source
AT&T working with the Linux Foundation on the structure for initiative
University of New Hampshire InterOperability Laboratory launches SDN Consortium
One-stop shopping for controller and switch interoperability and testing
AT&T has announced that it is committed to releasing into open source the software platform that powers its software-defined network (SDN). It says that making its Enhanced Control, Orchestration, Management and Policy (ECOMP) platform available in open source will enable global service providers and cloud developers to meet the growing data-hungry network demands of new services. Data traffic on AT&T's own wireless network grew more than 150,000 per cent between 2007 and 2015.
"In March, we opened the hood of our network, showed you the engine and the industry responded asking to join us," said John Donovan, Chief Strategy Officer and Group President, Technology and Operations, AT&T. "Over the last few years, AT&T invented what we believe to be the most sophisticated, comprehensive and scalable software-centric network in the world. Today, we're letting anyone use and build upon our millions of lines of software code by committing to releasing it into the open source community."
SDN enables operators who are already committed to NFV to consolidate the complexity of all their individual virtual network functions (VNFs), which in turn enables them to better control and manage them, so they can more quickly add features and drive down operational costs. Business customers then acquire more control of their network services and consumers benefit because the network better adapts, scales and predicts how to improve their connected experiences. ECOMP is a VNF automation platform. And AT&T's big hope is that it will become an industry standard.
AT&T's previously stated goal is to virtualise 75 per cent of its network by 2020. It needs ECOMP to manage this transformation and it hopes other telcos will also benefit. It also believes that releasing ECOMP into open source will rapidly accelerate innovation across the cloud and networking ecosystems. AT&T is currently working with the Linux Foundation on the structure for this open source initiative.
"This is a big decision and getting it right is crucial," added Donovan. "We want to build a community – where people contribute to the code base and advance the platform. And, we want this to help align the global industry. We've engaged a third-party company to be the integrator and provide support in the industry for the ECOMP platform. And we've received positive feedback from major global telecom companies. We're excited to share more on that front very soon."
University of New Hampshire SDN consortium
As AT&T was making its ECOMP open source announcement, the University of New Hampshire InterOperability Laboratory (UNH-IOL), an independent provider of testing and standards conformance services, was launching its SDN Consortium to enable one-stop shopping for controller and switch interoperability, conformance and benchmark testing.
The UNH-IOL is making its multi-million-dollar test-bed and professional services available to SDN application and controller vendors, to make the management and deployment process run more smoothly and accelerate time to market. Rather than maintaining expensive in-house test facilities, SDN Consortium members can benefit from leveraging the UNH-IOL's dedicated third-party resources and SDN testing capability.
"Companies turn to the UNH-IOL not only for our world-class testing facility and deep bench of experience, but also as a gathering place that can deliver effective and much-needed collaboration," said Timothy Winters, UNH-IOL Senior Executive, Software and IP Networking. "We are ready to help current and prospective members solve SDN-related test problems, smooth out deployments and develop new ideas for efficient networking."
The primary goal of the SDN Consortium, which officially opens next month, is testing SDN applications and controllers against SDN switches, whether OpenFlow, NetConf, RestConf or others. Interoperability testing is available at launch, with conformance and benchmarking to follow. Both direct and remote access to the UNH-IOL's SDN switch test-bed is available to SDN Consortium members, for either an annual subscription or on a pay-per-test basis. The launch follows the UNH-IOL's Open Networking Foundation (ONF) AppFest, held at the lab's new facility in May.
"Conformance, performance, and interoperability testing all contribute to higher market confidence in SDN, and independent laboratories provide vendor-neutral environments and results," said Dan Pitt, Executive Director of the ONF. "In this case, UNH students employed at the lab play a big part in the multivendor testing that the UNH-IOL conducts, as they did at our latest AppFest. SDN is on the cutting edge of deployment and this is a great opportunity for students to master SDN technologies; they represent the networking workforce of the future."
Email Newsletters
Stay up to date with the latest industry developments: sign up to receive TelecomTV's top news and videos plus exclusive subscriber-only content direct to your inbox – including our daily news briefing and weekly wrap.