Samsung heir convicted of corruption and gets five years: question is, will he serve them?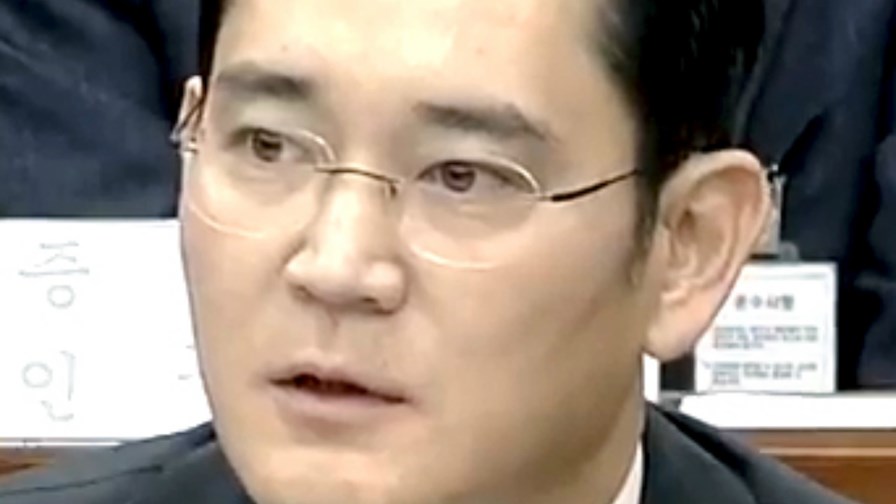 Lee Jae-yong found guilty of bribery and more
That scandal saw the impeachment of South Korean president, Park Guen-hye
However, South Korea's industrial leaders tend to get off lightly
A South Korean court has sentenced Samsung heir and acting chairman, Lee Jae-yong, to five years in prison for his role in a bribery scandal that led directly to the impeachment of South Korea's then president, Park Guen-hye. Four senior Samsung colleagues have 'gone down' with him. (see - Samsung boss arrested as South Korean bribery scandal deepens).
Lee, South Korea's third-richest man had been accused of making large donations to foundations run by the now deposed South Korean president, Park Geun-hye, in return for political favours. That scandal saw the end of Park Geun-hye's career and, following the five year sentence, South Korea is wondering whether it signals a similar fate for Lee and ongoing difficulty for Samsung itself.
With one thing and another, it's not been a great year at Samsung. There's been that unfortunate melting Galaxy Note phablet scandal last year, although now Samsung seems to have doggedly pushed past it by producing the Note 8 - a non-melting version of the 7 - which is expected to do well at the top end of the smartphone market.
And there may be a similar revival story brewing for the disgraced Lee Jae-yong, who is expected to appeal his five year sentence. His lawyer says he expects that the appeal will result in all the charges being dismissed.
Yes, lawyers tend to say those things, but when it comes to convicting members of South Korea's revered industrial elite - who are credited with creating what amounts to the country's economic miracle - relatively light sentences tend to be dished out.
Lee Jae-yong's own father was convicted of tax evasion in 2009 and had a subsequent three year prison sentence suspended; was praised by judges for his 'patriotism' and 'job creation'; and then pardoned. That lucky escape didn't prevent Lee's Dad from having a heart attack in 2014, an event which saw Lee take the reins at the sprawling chaebol.
Not surprisingly, his conviction and prison sentence has come as a shock to those in and around Samsung, who now worry for the future of the company if its leader is put behind bars for any length of time.
But perhaps they needn't worry too much. Observers say Lee showed no reaction as the court found him guilty of concealing ill-gotten profits, bribery, embezzlement and perjury. And given recent history perhaps Lee is justified in affecting a look of innocent non-concern.
Like the Samsung Note, the Samsung heir might soon be on the comeback trail, sprung from jail, vindicated by South Korea's supreme court (the final destination for the appeal process) and ready to steer the Samsung ship again.
Email Newsletters
Sign up to receive TelecomTV's top news and videos, plus exclusive subscriber-only content direct to your inbox.