SK Telecom and Deutsche Telecom beef up their ties "to support people's new way of living"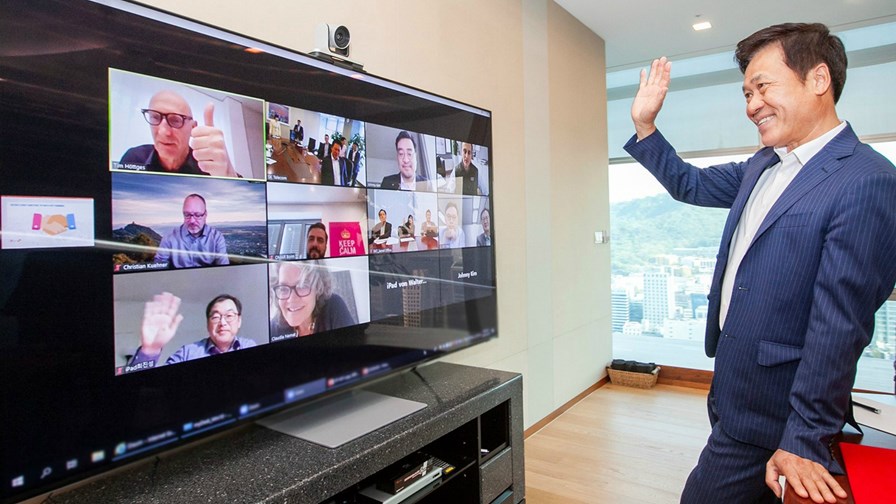 The two telcos have announced a joint venture and a Network Engineer Exchange Programme aimed at sharing each other's 5G network management and operations smarts

The objective is to help improve the current situation with the pandemic, but also to line up their ducks to

prepare for the 'post-coronavirus era'.

They have pledged to expand investment in startups in 5G, communication and cloud related areas through Deutsche Telekom Capital Partners
SK Telecom and Deutsche Telekom have been working closely together on ICT innovation since 2016 with a special focus on the sharing of SK Telecom's diverse fixed and wireless technologies.
Now, with the global outbreak of the novel coronavirus pandemic, they say, network infrastructure and online solutions are becoming ever more important to support people's new way of living. They say they've discussed detailed plans to utilize their respective ICT prowess, including 5G, artificial intelligence (AI) and mobile edge computing (MEC), to help improve the current situation and thoroughly prepare for the post-coronavirus era.
Once the current pandemic situation improves, SK Telecom says its network engineers will be dispatched to Germany to share their knowhow in 5G network commercialization and operation, as well as their experience in handling data traffic surges caused by a dramatic increase in the number of people working or learning from home.
************************************
We want to hear from you!
Take part in our 5G and Security survey and receive a free copy of the downloadable report ahead of general release.
This content extract was originally sourced from an external website (
SK Telecom
) and is the copyright of the external website owner. TelecomTV is not responsible for the content of external websites.
Legal Notices
Email Newsletters
Sign up to receive TelecomTV's top news and videos, plus exclusive subscriber-only content direct to your inbox.