Qualcomm to axe 3000 jobs as Chinese competition bites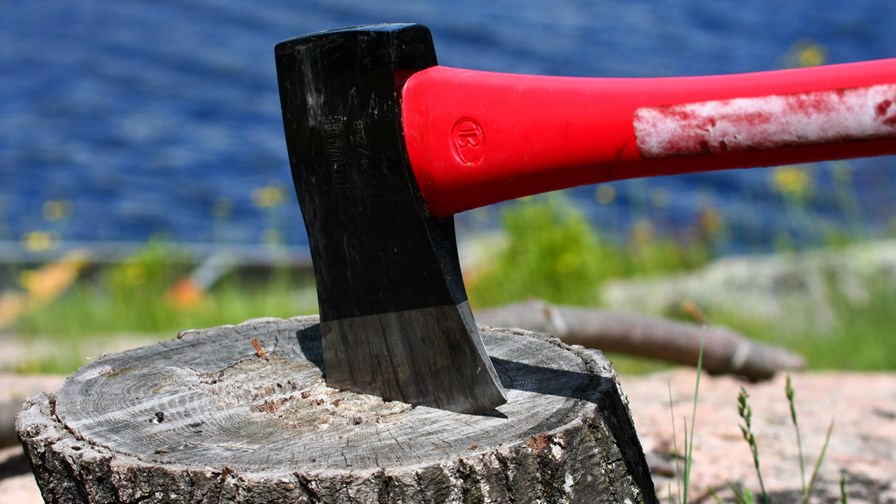 Across the board job losses.
Strategic review, retrenchment and reorganisation looms
Splitting-up of the company also possible
Activist investor demands more cash be returned to shareholders

Chipset vendor Qualcomm will announce its financial year 2105, Q3 figures later on today after the markets close in the US. They will show that the company is facing very aggressive and consistent competition from China where Huawei and ZTE (of Shenzhen), Spreadtrum Communications of Shanghai and MediaTek of Taiwan (as well as several smaller and lesser known manufacturers) are rampaging across the globe. As part of its defence against the marketing inroads the Chinese are making Qualcomm will cut some ten per cent or more of its 30,000 workforce.
With Chinese chip makers and vendors running riot through the global smartphones market, the prices of handsets are falling dramatically whilst, simultaneously, competition is getting increasingly cut-throat. Back in April, when Qualcomm posted its Q2 figures they were down 46 per cent year-on-year.
Qualcomm supplies semiconductors to Apple and others but the market is softening as high-end Android-based handsets packed with Chinese chips become commonly available in China itself and in India at US$50 a pop. Qualcomm is looking over its shoulder with increasing nervousness. Given these circumstances something has to give and it looks like it is Qualcomm that is buckling under the pressure.
That pressure became explicitly evident late last year (shortly before Christmas in fact) when Qualcomm announced the loss of 600 jobs distributed more or less evenly between California and the rest of the world. In the end though some 1,500 posts were axed and the writing was on the wall. That writing is now blazoned across the wall in massive capital letters.
TS Eliot was right: April is the cruellest month - for Qualcomm anyway
The Californian company has been riding high for a long time but is now facing a welter of problems. This April was a particularly bad month with Samsung deciding not to use the Snapdragon 810 processor in its Galaxy S6 and S6 Edge phones and embed its own in-house developed chips instead. That hit Qualcomm hard.
In fact, Qualcomm was in such denial about the loss of what had been its biggest customer that when it revised mightily downwards its financial guidance it could only bring itself to report the reason as being the result of a "decline in our share at a large customer." Everybody knew it was Samsung but Qualcomm just couldn't bring itself to name names and that was seen as really rather pathetic.
Then, also in April, Qualcomm took another big blow, this time from one of it's major investors, the hedge fund Jana Partners. Jana, which has ploughed more the $2 billion into the company, wrote to other stockholders to say that in its opinion Qualcomm's chipset business is "essentially worthless" at current valuations. That really rocked the company back on its heels.
Jana is pushing for other investors to combine with it force Qualcomm to make swingeing cost savings, increase and accelerate its share buyback programme, drastically amend and reduce executive pay and perks, change its financial reporting processes and practices and take a scythe to the board of directors.
And, to add the poisoned cherry to the top of the shit sandwich, Qualcomm is also in deep trouble with the EU for "predatory pricing."
The company has little choice but to do some serious navel-gazing - hence the 'strategic review' that will, among many other items, examine the ramifications of splitting apart its chipset and licensing divisions.
Traditionally, while Qualcomm has benefitted greatly from chipset sales, the fact of the matter is that the company makes some 65 per cent of its profits from CDMA and LTE patent licensing. It collects this cash from handset manufacturers regardless of whether or the phones they make actually have Qualcomm's chips embedded in them. However, given the vagaries of the market and the difficulties, time and expense involved in policing patent licencing in places like China, in the long-term such a model is untenable and Qualcomm knows it.
Indeed, the company's executive chairman, Paul Jacobs is on the record as saying, "We've had that discussion for a long time. Many years the board has looked at it but we still think the synergies of having the businesses together outweighs the dissynergies". (whatever that means and whatever they may be).
Other options available to Qualcomm are to shift R&D offshore to save cost but that wouldn't amount to much given the figures involved.
That's why Qualcomm is betting (and hoping) big on the latest iteration of Snapdragon, (the 820) that will start shipping in the autumn, while it also has great expectations of its servers unit.
Qualcomm is by no means on its knees but with Q3 revenues forecast to be down by 21 per cent and 41 per cent and with the company share price having declined by 12 per cent since January this year, it is having a rocky ride just at the moment and that is making institutional investors twitchy.
Email Newsletters
Sign up to receive TelecomTV's top news and videos, plus exclusive subscriber-only content direct to your inbox.