What's up with… Orange, Cisco, GenAI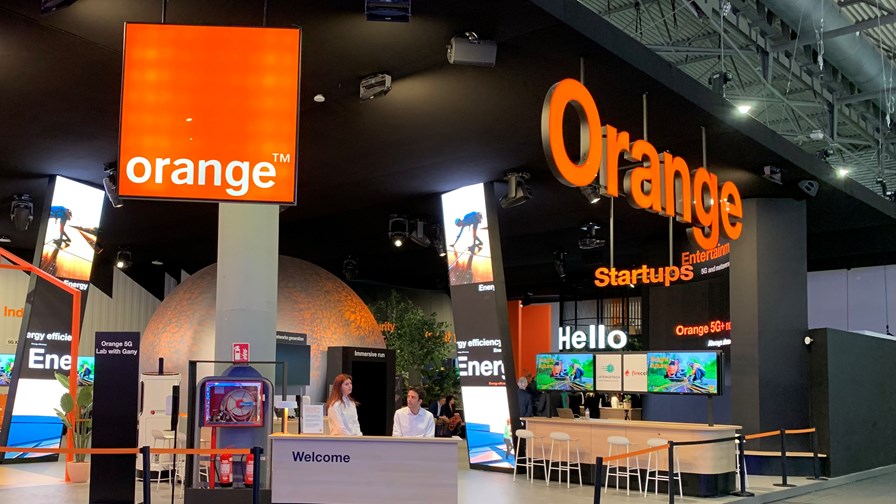 Orange unveils hybrid private wireless network
Cisco buys another security specialist
Google spreads its GenAI wings
In today's industry news roundup: Orange has developed a hybrid 5G standalone-based enterprise "two-in-one" private wireless network; Cisco is adding an identity access management specialist to its security roster; things are getting even hotter in the generative AI (GenAI) sector; and much more!
Orange has unveiled its first hybrid private mobile network using 5G standalone (SA) after conducting tests at its premises in Arcueil, France. According to the telco, its solution allows companies to access private and public networks simultaneously. The hybrid network is fully operated by Orange and requires just one SIM card. During the test, it has used Orange France's public network which relies on Ericsson, Nokia and Oracle Communications, as well as a 5G router supplied by Cradlepoint. According to the French operator, its solution paves the way for "many uses", especially in industry where it can connect industrial equipment, objects, mobile devices such as smartphones and tablets, human-machine interfaces and autonomous vehicles. Valérie Cussac, senior vice president of smart mobility services at Orange Business, argued that the network evolution towards a hybrid private model can bring "major benefits" in terms of production optimisation, enhanced experience for those operating in the field and technology management. "Orange mobilises its dual expertise as operator and integrator to support its customers in their transformations", added Cussac. Read more here (in French).
Cisco is to acquire identity threat detection and response (ITDR) technology developer Oort for an undisclosed sum. Cisco will bolster its Security Cloud offering by integrating the Boston, Massachusetts-based startup's Duo identity access management (IAM) technology and extended detection and response (XDR) tools, while the Oort team will join Cisco's Security Business Group. "Identity is fundamental to security," noted Oort founder and CEO Matt Caulfield in this blog about the deal. "With the advent of XDR, it's more important than ever to correlate telemetry from IAM systems with signals from EDR and network security. With the rise of zero-trust network access, strong authentication and continuous analytics are the prerequisites to a solid enterprise security architecture. You simply can't build security without identity," he added. Cisco has already made a few other security-related acquisitions this year: On 31 May it announced its intention to acquire Armorblox, which has "pioneered the use of large-language models (LLMs) and natural language understanding in cybersecurity"; on 29 March it announced a deal to buy Lightspin, which "provides end-to-end cloud security posture management (CSPM) across cloud-native resources"; and on 24 February it acquired Valtix, which is "committed to simplify[ing] network security, protecting workloads no matter which cloud they are created or consumed in."
Google's parent, Alphabet, has marked the biggest expansion for its generative AI (GenAI) service, Bard, making the tool available in all 27 countries in the European Union (UN) and Brazil. It now also supports more than 40 languages in total. The AI-powered conversational chatbot has also been beefed up with new features, such as an option to upload images alongside text in conversations, text-to-speech capabilities that allow Bard to read responses out loud, shareable links to chats, and modifications to the tool's responses. See more.
Still with GenAI… Bard's main rival, ChatGPT, is reportedly under fire from the US Federal Trade Commission (FTC). The Washington Post has cited a document suggesting that the authority has opened a probe into ChatGPT's maker, OpenAI, to assess whether it has circumvented consumer protection laws, putting personal data at risk. According to the report, the FTC has requested records by OpenAI to explain how it addresses risks and to describe all complaints it had received about its products making "false, misleading, disparaging or harmful" statements about people. The company has also been asked to provide information regarding a security incident in March, which resulted in some of its users being able to see payment-related information, as well as data from other users' correspondence with the AI chatbot. OpenAI CEO, Sam Altman, commented on the investigation, tweeting that "it is very disappointing to see the FTC's request start with a leak and does not help build trust. [That] said, it's super important to us that our technology is safe and pro-consumer, and we are confident we follow the law". He added that the company will "of course" work with the FTC.
Still with the GenAI… Long-time financial analyst Richard Windsor, who has been tracking the technology sector trends for decades and now shares his views via his Radio Free Mobile blog, sees all of these moves, and more, as part of the new "platform wars". In his latest missive, Windsor notes that the tech giants, Apple, Google, Alibaba et al, have long shown that "controlling the digital ecosystem is a source of great wealth and this is why the AI players are all jockeying for position as this segment emerges." And that's why Meta has been particularly clever, he believes: "Meta's decision to release commercial versions of its generative AI models as well as the supposed 'leak' of its models have nothing to do with openness being 'the best antidote to the fears surrounding AI' as stated by Meta and everything to do with becoming the development platform for the next generation of computing," notes Windsor.
The UK's Competition and Markets Authority (CMA) is to extend the deadline by which it will consider responses to its decision, announced in April, that Microsoft's planned US$69bn acquisition of gaming giant Activision Blizzard would be bad for market competition. It stated in April that "Microsoft already enjoys a powerful position and head start over other competitors in cloud gaming and this deal would strengthen that advantage giving it the ability to undermine new and innovative competitors. Cloud gaming needs a free, competitive market to drive innovation and choice. That is best achieved by allowing the current competitive dynamics in cloud gaming to continue to do their job." It then sought responses to its decision and received "a detailed and complex submission from Microsoft" that argued against the CMA decision. Originally, the CMA had given itself a deadline of 18 July to respond to any such submissions and reach a final decision on the planned acquisition, but it now needs more time to consider Microsoft's argument in full and has extended its deadline to 29 August. The CMA may also have in mind that the European Commission approved the deal in April and that the US Federal Trade Commission (FTC), which had been trying to also block it, failed earlier this week when a San Francisco federal court ruled in favour of Microsoft. It looks like Microsoft might soon be the home of Call of Duty, World of Warcraft and Candy Crush Saga after all.
Vodafone has scored a €25m contract to deploy narrowband internet of things (NB-IoT) technology and provide water meters to Canal de Isabel II, a company that manages the water supply in the Spanish capital of Madrid. The Spain-based unit of the telco group will supply 315,000 meters and integrate its IoT connectivity into them to enable automatic remote readings. The contract has been awarded to Vodafone for five years and will see the IoT meters perform hourly readings and deliver daily insights about the watercycle process and consumer consumption. "The control and correct management of the use of water in Spain is a constant and vitally important challenge today. We put our cutting-edge technology at the service of Canal de Isabel II to actively contribute to better conservation of natural resources and more efficient management of Madrid's water," said Daniel Barallat, director of IoT at Vodafone Spain. More information can be found in Vodafone's statement here (available in Spanish).
- The staff, TelecomTV