UK government in spat over claims national roaming would have security implications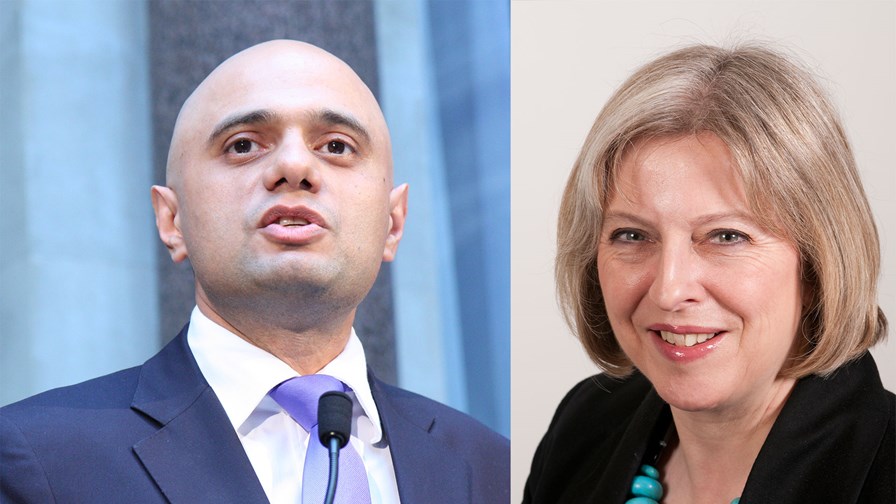 It's not just the UK's mobile operators that oppose national roaming plans; it appears that Home Secretary Theresa May is against them – but not for competitive reasons, rather for national security ones.
Described as being part of its long-term economic plan, the UK government today set out its proposal to eliminate the poor mobile coverage in the country. Specifically, it seeks to address the so-called "partial not-spots", where there is coverage from some, but not, all, of the four major mobile operators. In other words, where at least some customers will have no mobile coverage from their selected operator.
The plan is being driven by Culture Secretary Sajid Javid, who wants to consider various legislative proposals that can help alleviate the problem. Foremost amongst them is National Roaming, which to say is controversial would be a gross under-statement.
In a letter sent to the Prime Minister and other senior cabinet members, and which has been seen by The Times newspaper, the Home Secretary warns that ordering mobile telcos to allow their customers to switch between networks to avoid the not-spots "could have a detrimental impact on law enforcement, security and intelligence agency access to communications data and lawful intercept."
Mrs May's comments are at odds with those of the Culture Secretary and fellow Conservative in the coalition government, Sajid Javid. Earlier this year, after his promotion to the post, Javid made the task of improving mobile coverage his number one priority, especially in rural areas where some estimates put the extent of not-spots at one fifth of the country. Whilst this is seen as benefiting the population as a whole, it is also believed to be at least partially motivated by the political need to woo back rural voters from the rival UKIP party.
Mrs May wants to see further studies conducted, no doubt ensuring that the plan gets pushed further back and will eventually die a quiet death. She not only played the homeland security card, but she also apparently to another option that would allow major retailer-based MVNOs to offer their customers packages that used all four networks.
Mrs May was criticised earlier this week by her former Liberal Democrat colleague in the Home Office, Norman Baker, who resigned after complaining that she was being "uncollegiate". However, Javid has attempted to deny any party rift, by saying that "The Home Secretary like every other member of the Government fully supports this strategy that we're setting out today".
Whilst talks have been held with the mobile companies in recent months in an attempt to find a voluntary solution, they have so far come to nothing. As well as national roaming and the restructuring of MVNOs, the government wants to consider infrastructure sharing and revised coverage obligations. As for the operators, they appear to want nothing to do with national roaming, and instead want changes to the planning laws to enable them to erect more cell sites.
All of this fits nicely with the industry's ongoing plans for 5G, where it wants to see a proliferation of small cells to extend coverage and capacity, in both urban and rural areas. But what would really help consumers and businesses would be a more reliable coverage checker, one that was the same for all operators, and that provided accurate information about coverage levels before subscribers signed up to lengthy two-year contracts – as the current information available from operators is woefully inadequate and often misleading.
Is there a single person in the UK who isn't affected by partial not-spots? I very much doubt it.
"I'm determined to ensure the UK has world-class mobile phone coverage as investment in infrastructure will help drive this government's long-term economic plan," said Javid. "Businesses have been clear about the importance of mobile phones and improved coverage will help deliver jobs and economic security."
Don't forget, with an election next year, there are plenty of disgruntled Tories who would be happy to see the Conservatives lose, David Cameron ousted as leader, and themselves installed as new party saviour. Expect more posturing and plotting in the coming months.
Email Newsletters
Sign up to receive TelecomTV's top news and videos, plus exclusive subscriber-only content direct to your inbox.