The Great Escape: UK regulator lets BT off the hook again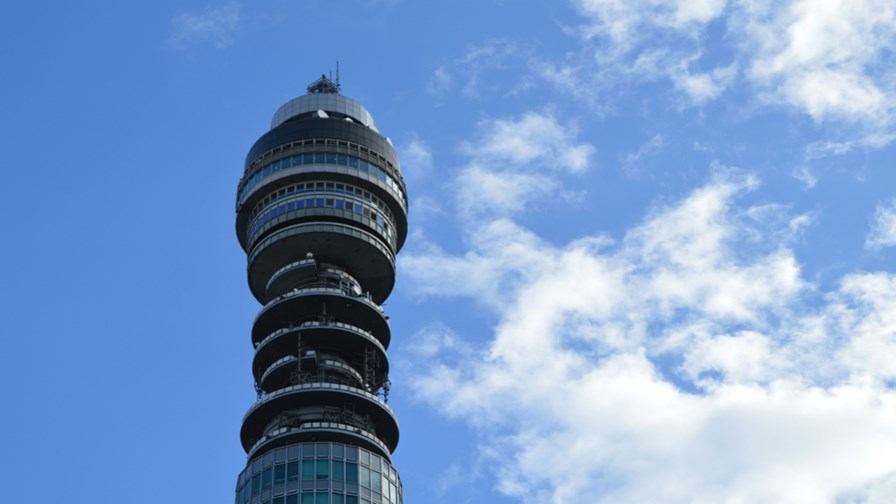 Openreach to be separate entity but still remain a part of BT
No divorce, just a legal separation with counselling on the cards
The elephant in the room? The £7 billion deficit in the BT pension fund
Another Ofcom failure? What do you think?
One of the most popular skits by the late British comedian Benny Hill was one where, dressed as an old and old-fashioned and benign lady teacher dressed in bombazine, grey hair in a bun and eyes all a twinkle over a pair of half-moon spectacles, 'she' was interviewed by an earnest young civil servant from the Department of Education. He asked her about her renowned ability to maintain discipline in a class of young tearaways in a run-down inner-city school. Did she use a cane?, he enquired. "Not at all", came the reply, "you see I have this wonderful book on child psychology," The interviewer nodded encouragingly as Hill slyly produced from behind his back a massive and battered tome weighing several kilos and with an angelic smile added, "And I smack 'em around the head with it."
And so to Ofcom, BT and the news this morning that the UK regulator has ordered Britain's powerful incumbent telco to legally separate itself from its wholesale division 'Openreach', the part of BT that is responsible for the country's broadband infrastructure.
The action is yet another example of Ofcom's feeble 'little-by-little, bit-by-bit' approach to regulating BT. It has the power to administer BT a sound thwacking with a volume of rules and regulations equivalent to Benny Hill's book on child psychology, but instead has made a series of empty threats that it hasn't carried out - and as it would to any naughty schoolboy, such reluctance and inaction comes across as weakness and encourages BT to continue on its recalcitrant way where Openreach is concerned.
Some analysts and industry observers are already saying that the watchdog's long-overdue order is a sign that it has managed to find the false teeth it lost somewhere down the back of of the Ofcom sofa, has given them rinse, stuck them in its gummy chops, found that they make a satisfying gnashing sound and will now, finally, get around to doing the job it was supposed to be doing while it took a decade-long nap instead.
The order to BT came because, Ofcom says, the telco has not voluntarily addressed the concerns the regulator put to it, back in July of this year, in regard to broadband competition and BT's continuing ability to favour it's own retail interests when deciding Openreach's investment priorities.
So, now Ofcom has ordered that Openreach shall become a separate and 'distinct' company. The 'distinction' will be marked by Openreach having its own Board with its own non-executive directors who will be able to "ask hard questions", and a Chairman (or woman) who has no connections with BT. The telco is further required to permit Openreach to administer the budget that BT allocates to it, and will be in charge of its own branding.
Ofcom says that, henceforth, Openreach will have a duty to treat all its clients and customers equally - this surely is tacit admission that it has not done so hitherto?
For many years BT's competitors have complained to the regulator that the telco as a matter of deliberate policy, obfuscates, delays orders, overcharges for the use of broadband access and follows a route of determined unresponsiveness and institutionalised obstruction.
They wanted a full break-up of BT, with Openreach being turned into a totally separate company, not some semi-detached appendage that could still be manipulated by puppet-masters within BT HQ.
They haven't got it. This is not a divorce but a legal separation that could still be altered and adapted, if not entirely negated, by counselling and mediation that could lead to a voluntary agreement between the forcibly estranged partners. BT would love that.
More Ofcom fudge, Mr. Patterson? Oh, go on. Christmas has come early
In a statement issued this morning BT writes, "We put forward proposals in July that we believe are fair and sustainable, and that meet Ofcom's objectives without disproportionate costs. We are implementing these proposals, and have just appointed Mike McTighe to be the first chairman of [an independent] Openreach. We are in discussions with Ofcom on two outstanding issues, the reporting line of the Openreach chief executive and the form of legal incorporation. We will continue to work with Ofcom to reach a voluntary settlement that is good for customers, shareholders, employees, pensioners and investment in the UK's digital future."
Interesting, isn't it that the appointment of Mr. McTighe is announced on the same day and at the same time as the Ofcom ruling? He was on the board of Ofcom between 2007 and last year. he takes over at I Openreach in January. In a statement announcing the appointment of the new chairman of Openreach, Sir Michael Rake, the Chairman of the BT Group said, "We promised in July to create an Openreach Board and we are delivering on that promise. I remain hopeful this significant move by BT can help to underpin a sustainable, proportionate and fair regulatory settlement that is in the interests of the whole country." [and, of course, the BT Group. Ed.).
The CEO of Ofcom, Sharon White, said, "This is a practical plan that can be implemented within months, unlike a sell-off of Openreach, which would take years. This model should deliver … without years and years of legal wrangling. This is a structural change in incentives." She added that the UK is an also-ran in the broadband race. A mere two per cent of the country currently gets so-called 'ultra-fast service that are delivered over fibre-optic cables. In contrast in Korea, Lithuania, Portugal and Spain it is 60 per cent and in Japan it is 70 per cent.
Meanwhile, the director of strategy at Ofcom, Steve Unger, commented that a sell-off of Openreach would involve "very significant costs" that might well impact the £7 billion hole at the heart of the BT pension scheme. Ofcom is running scared of this and the BT Group knows it. And let's not forget that a year or so ago BT promised "a decade of litigation" should Ofcom have the temerity to order BT to spin-off Openreach. If it doesn't get what it wants this time around with this latest watered-down proposal it's a bucket of frogs to a bottle of sody-pop that the incumbent will challenge Ofcom all the way through every court in the land for years to come.
Thus, despite all the rationalisation, flummery, the smoke and the mirrors, the simple fact is that Ofcom, running scared has yet again fudged a decision that would have seen Openreach established as an entirely independent business away from the coils of BT's corporate machinations. Now we shall have to wait and see just how much control BT will still be able to exert on Openreach from behind the scenes.
Email Newsletters
Sign up to receive TelecomTV's top news and videos, plus exclusive subscriber-only content direct to your inbox.