The European Electronic Communications Code has landed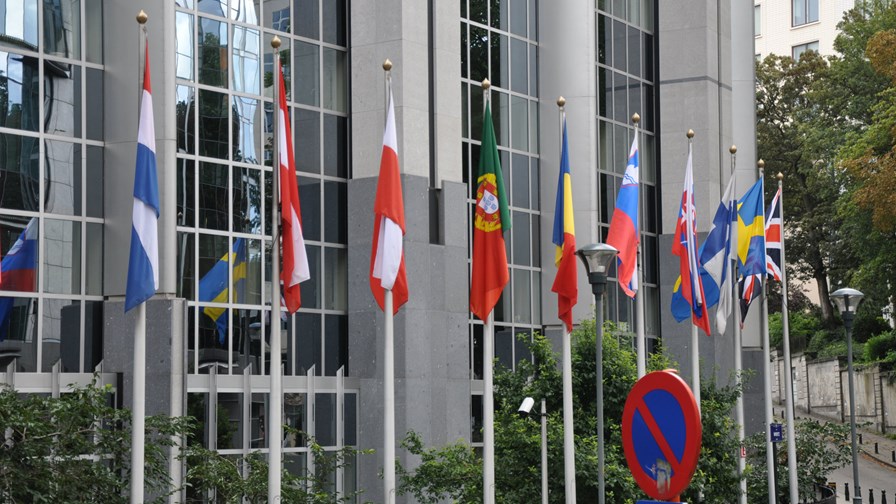 Damp squib in Brussels

Not too much for the big operators to cheer about...

But not much joy for citizens either
The European Commission, Parliament and Council have managed to negotiate what the Parliament at least hopes will be a crowd-pleasing mobile tariff cap into the new European Electronic Communications Code, details of which were announced today. But pan-European callers won't be dumping Skype or Facebook Messenger just yet. Following a hard-fought 'discussion' between the Commission and the Parliament the cost of mobile calling between countries is to be capped at 19 cents per minute, while texts are to be capped at 6 cents - hardly enough price control to set EU consumers' hearts a-racing.
But then, the caps are designed to stop only the most egregious "overly expensive" call charges, not bring them all into line with real costs which, as we know, are dropping steadily as bandwidth and equipment costs diminish. Nineteen cents per minute is still ridiculously high.
We might mark that down as a qualified win for consumers and their representative bodies (but not much of one).
So how happy is the industry at large with the new code, changes to which were supposed to usher in an exciting new phase of fibre infrastructure investment?
Again, it's a curate's egg from a the big telco point of view - good in parts, but disappointing in others. The big change was expected to involve a regulatory dispensation to allow co-investment on fibre network building. There is mention of it in the code change announcement, but it's unclear at this stage just how revolutionary that's going to be in practice.
Which will come as a bit of relief to those opposed to giving the established telcos too much of a leg-up for 5G and fibre building. As we reported earlier (see - The end of EU competition is nigh and the result will be a crippled Connected Digital Single Market, says ECTA) there is concern from competitive operators that the code, which prioritises investment in high speed networks, will cut across the competition imperative - up to now the driving force behind European telecoms regulation. According to European Competitive Telecommunications Association (ECTA) Executive Director, Luc Hindryckx, the new code is in danger of enabling a political compromise that will undermine existing pro-competitive safeguards.
Luc talks of "arbitrary inroads into competitive market functioning. [The code] calls into doubt the premise that competition adequately motivates investment by agreeing that undertakings with significant market power need deregulation as an incentive to invest."
Essentially, one view is that vigorous competition encourages investment on the part of dominant players, since not to invest is to lose your market position. The opposing view is that too vigorous competition dilutes the urge to invest since it heightens the risk that you'll never see your money back.
What to do? Probably best to engineer a bit of a fudge, which is what the political process has produced.
First, the empty rhetoric: According to the Commissioner for Digital Economy and Society, Mariya Gabriel, "The new telecoms rules are an essential building block for Europe's digital future. After several months of tough negotiations, we have agreed on bold and balanced rules to provide faster access to radio spectrum, better services and more protection for consumers, as well as greater investment in very high speed networks."
Then some facts: The code is designed to promote 5G. So it ensures the availability of 5G spectrum by end of 2020 and provides operators with at least 20 year licenses (they wanted 25 years).
The statement says the rules for co-investment have been made more predictable and 'risk sharing' is to be allowed for fibre builds.
Also, a specific regulatory regime for 'wholesale only' operators is to be put in place (details unclear).
For consumers, lots of relatively minor adjustments, all involving words like 'ensuring', 'promoting' and 'increasing', although there is stress on the technology neutral aspect of the regulation which is to apply "irrespective of whether end-users communicate through traditional (calls, sms) or web-based services (Skype, WhatsApp, etc.)." by:
ensuring that all citizens have access to affordable communications services, including universally available internet access, for services such as egovernment, online banking or video calls;
giving equivalent access to communications for end-users with disabilities;
promoting better tariff transparency and comparison of contractual offers;
guaranteeing better security against hacking, malware, etc.;
better protecting consumers subscribing to bundled service packages;
making it easier to change service provider and keep the same phone number, including rules for compensations if the process goes wrong or takes too long;
increasing protection of citizens in emergency situations, including retrieving more accurate caller location; broadening emergency communications to text messaging and video calls, and establishing a system to transmit public warnings on mobile phones.
So, nothing which could be described as bold or particularly controversial. It's business as usual in Brussels.
Email Newsletters
Sign up to receive TelecomTV's top news and videos, plus exclusive subscriber-only content direct to your inbox.