T-Mobile, Sprint initiate talks to settle merger lawsuit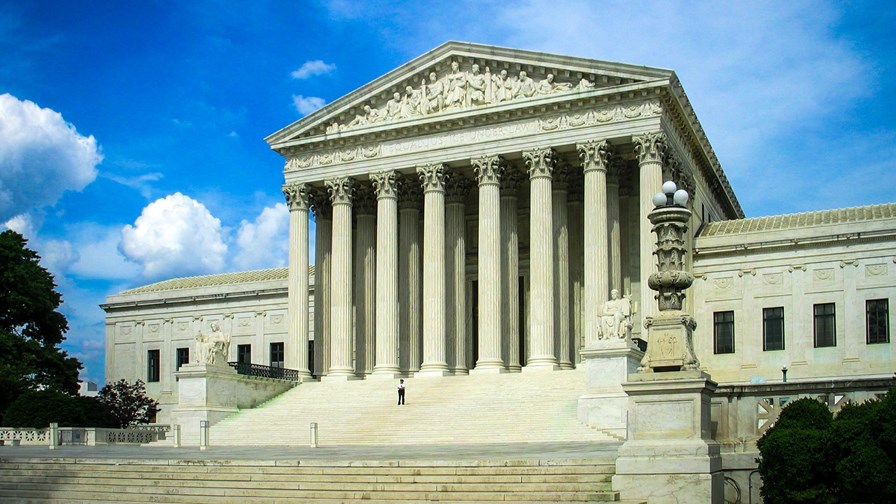 US telcos reportedly reach out to state attorneys general...
...But both sides said to be 'miles away' from an agreement
Lawmakers still have 'major antitrust concerns' with $26bn deal
T-Mobile and Sprint have reportedly initiated early settlement talks with the group of US state attorneys general who sued to block their $26 billion tie-up.
Despite receiving Justice Department approval for the merger in late July, and formal FCC approval this week, T-Mobile and Sprint are worried that the lawsuit could end up at least delaying the deal's completion. This is why, according to sources cited by Fox Business, they are considering various ways to appease the AGs.
One idea supposedly being floated is to offer an assistance programme to help low-income people purchase mobile service at a discount. This would be similar to the government's Lifeline Assistance Programme.
This would go some way to addressing one of the major arguments against the deal, namely that – despite claims to the contrary by T-Mobile and Sprint – it would diminish competition and lead to higher prices. Indeed, the AGs said in the suit that the merger would end up costing subscribers more than $4.5 billion per year.
It might take more than vague promises of a discount scheme to sway the plaintiffs though. According to one of the sources cited by Fox, the two sides are still "miles away" from reaching a settlement.
That said, the telcos hope that if they can win over a few AGs, the lawsuit will lose momentum and eventually grind to a complete halt.
Major antitrust concerns
There has been yet another twist in the tale though, this time courtesy of the Senate Judiciary Subcommittee on Antitrust, Competition Policy and Consumer Rights.
Led by Democrat Amy Klobuchar, the group has petitioned the FCC to seek further public comment on the T-Mobile-Sprint deal in light of the concessions that ultimately assuaged the Justice Department's and the FCC's concerns.
The concessions, which include creating a new fourth player in the form of Dish, make the tie-up "fundamentally different than what was originally proposed by the parties and reviewed by the FCC," the senators wrote in a letter to FCC chairman Ajit Pai.
"As we have previously stated, we have major antitrust concerns regarding the impact of the proposed T-Mobile-Sprint merger on consumers, competition, and the public interest," the senators said.
Presumably Pai isn't obliged to cave in to this request, and given his long-held support for the merger it would come as little surprise if he ignored it.
Nonetheless, this week's developments show that opposition to T-Mobile and Sprint's merger still runs deep.
Email Newsletters
Sign up to receive TelecomTV's top news and videos, plus exclusive subscriber-only content direct to your inbox.