ITU wants to encourage new policy for ICT inclusion and accessibility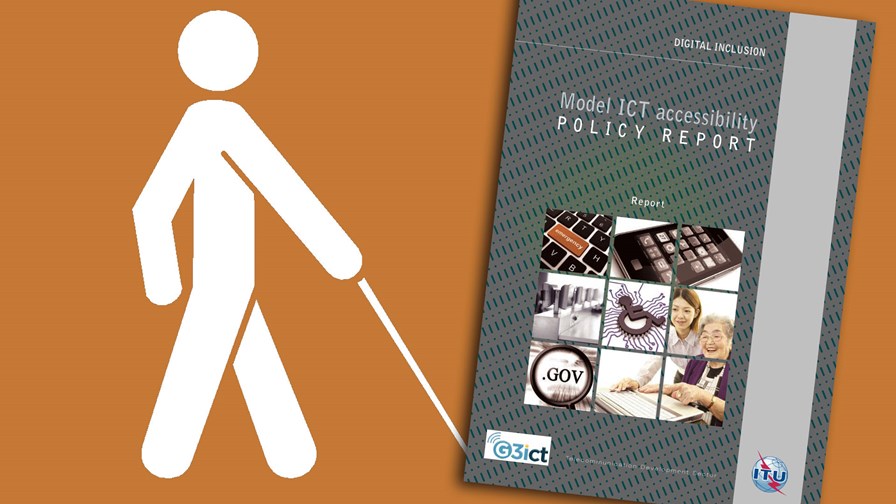 According to a World Health Organisation report in 2011, one billion people – or 15 per cent of the global population – are registered as disabled. The ITU, recognising that very few nations have acted to ensure that persons with disabilities have full access to our digital society, has published a new report on ICT accessibility, in partnership with the Global Initiative for Inclusive Information and Communication Technologies (G3ict).
The report notes that although many countries have ICT policies and regulations that generally support the principles of universal access, the needs of the disability community are different and require a deliberate additional focus on ICT accessibility by legislators aimed at removing barriers to ICT use.
"ITU is working with all stakeholders towards global ICT accessibility and affordability in all countries and regions and by all peoples, including persons with disabilities," said outgoing ITU Secretary-General Hamadoun Touré. "There is no doubt that ICTs can enable and accelerate access to resources such as education and health care for persons with disabilities leading to their greater social, economic and political inclusion."
The report, which is the result of seven years of cooperation between ITU and G3ict, is designed to assist national policy-makers and regulators in creating their own ICT accessibility policy frameworks. It focuses on different aspects of ICT accessibility, including amendments to existing ICT legal frameworks, public ICT access, mobile communications and government websites.
"The report emphasises the critical importance of involving relevant stakeholders in developing and monitoring ICT accessibility policies with the active participation of persons with disabilities," said Axel Leblois, president and executive director of G3ict. "It is our hope that the model policies presented in the report will help accelerate the accessibility of essential ICT products and services for citizens of all abilities."
The Model ICT accessibility policy report and policy framework were launched at the Accessible Americas meeting in São Paolo organised by the ITU, UNESCO and the Brazilian government
At the WTDC conference in April, ITU Members adopted Resolution 58, reaffirming the need for accessible ICTs for persons with disabilities. This was followed a few weeks ago at the ITU Plenipotentiary Conference by the creation of the Connect 2020 Agenda, which includes inclusiveness as one of its four goals.
"The report contains concrete steps that can be taken to make meaningful rules and regulations to ensure that ICT accessibility becomes a reality on the ground," said Brahima Sanou, Director of the ITU Telecommunication Development Bureau. "It helps regulators and policy makers to become action-oriented."
The 134 page text-heavy and graphic-light report is available to download here, although it's not designed for the casual viewer as it's very much a working document for regulators. It's also surprising devoid of useful supporting statistics; in fact, any statistics at all. You might also like to view this TelecomTV video on ICT inclusion from Mobile World Congress, and this article on Telefonica's work in the sector.
Email Newsletters
Sign up to receive TelecomTV's top news and videos, plus exclusive subscriber-only content direct to your inbox.