Has Mexico finally tamed Carlos Slim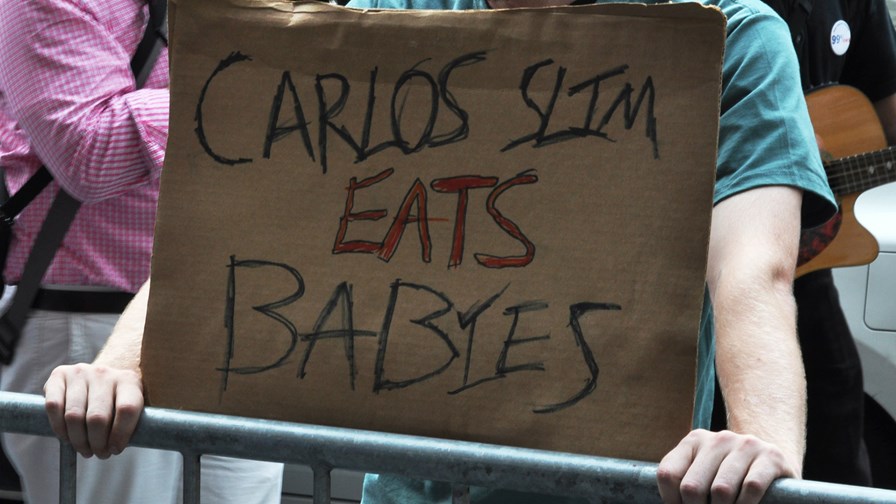 The Mexican Congress has passed a legal package to provide support to the 2013 Mexican telecoms reforms designed to break up the nation's telecoms and television giants and inject some semblance of competition. Especially hit, in theory at least, is Carlos Slim's America Movil, the sprawling mobile and fixed giant that up to now has exercised a tight grip on the Mexican telecoms market.
Once the bill is signed into law it has been designed to force infrastructure-sharing requirements on any company that controls more than half its market in telecoms and TV.
This is not an option that appeals to Carlos Slim who says he is going to sell off enough of his holdings to get himself safely under the 50 per cent limit, rather than open up his assets to vagaries of sharing arrangements.
The law has already been cleared by the Senate (upper house) and now awaits the signature of the Mexican president Enrique Pena Nieto, whose party supports the measures so there's not expected to be any hold-up there.
Interestingly, infrastructure sharing seems to be flavour of the year as a palliative to monopoly control. The European Competition Commission has rolled over for Europe's powerful telecoms lobby and 'stiffer' MVNO conditions have been made the price for "four operator to three operator" consolidation in two of Europe's national territories: Ireland and now Germany where Telefonica just had its take-over of E-Plus passed by the Commission.
Opinions are sharply divided still over the efficacy of the MVNO option. In the latest German version, O2 Germany is to hand over up to 30 per cent of its spectrum to MVNOs, apparently to do with as they wish in terms of how they sell it on to end-users. The idea is to stimulate different pricing models and up the tempo of price competition.
Critics of this approach fall into two camps: those who fear it won't work for consumers at all and will simply produce failing MVNOs who will eventually be bought out by the incumbents. And those who think they may work too well and - being essentially a coercive form of network sharing - will undermine the commercial attraction of building out infrastructure on which to compete properly. It's not yet clear which camp is closest to the truth.
Slim doesn't just face network sharing requirements. If he were judged to have a "preponderant" market position he would face limits on how much and who he could charge, what fields he could enter and limits on any exclusivity arrangements with other players he could make.
Slim is widely expected to swap out some of his telco assets in exchange for television ones to persue triple play in Mexico. Far from being tamed, he may end up with more market power than before.
Email Newsletters
Sign up to receive TelecomTV's top news and videos, plus exclusive subscriber-only content direct to your inbox.