European Commission signs €1.8bn cybersecurity PPP initiative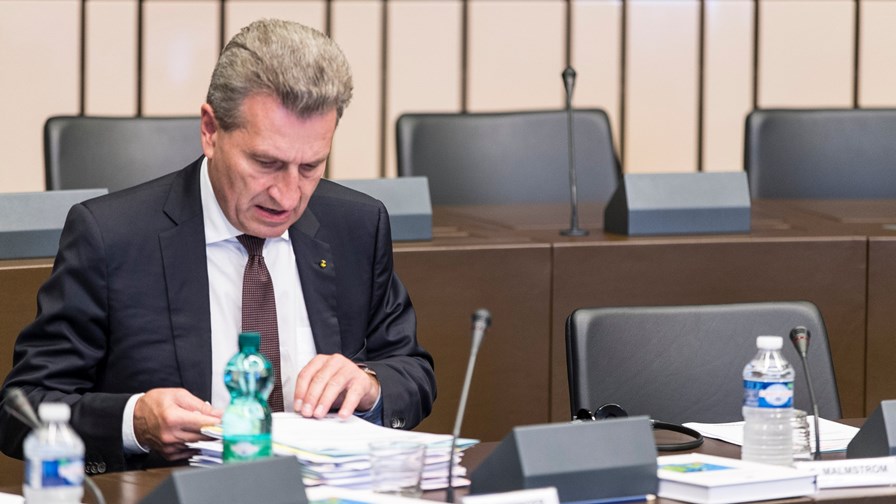 EU launches first European public private partnership on cybersecurity
Will invest €450 million under its Horizon 2020 programme
Private sector, via ECSO, is expected to invest three times more
Strengthen the competitiveness of Europe's cybersecurity sector
The European Commission (EC) has this morning launched a new public-private partnership on cybersecurity that it believes will trigger €1.8 billion of investment by 2020. This is part of a series of new initiatives to better protect European businesses and organisations against cyber-attacks and to strengthen the competitiveness of the region's cybersecurity sector.
The EC quotes a recent study from PWC that suggests that at least 80 per cent of European companies have experienced at least one cybersecurity incident over the last year and the number of security incidents across all industries worldwide rose by 38 per cent in 2015. It is also worth noting, tough, that the same PWC survey reveals that organisations are responding and are adopting technologies such as cloud-enabled cybersecurity, Big Data analytics and advanced authentication to reduce cyber-risks and improve cybersecurity programmes – in total, 91 per cent of surveyed firms said they follow a risk-based cybersecurity framework.
As part of its Digital Single Market strategy the EC wants to reinforce cooperation across borders, and between all companies and sectors active in cybersecurity. It also wants to help develop new secure technologies, products and services throughout the EU.
"Without trust and security, there can be no Digital Single Market," said Andrus Ansip, VP for the Digital Single Market. "Europe has to be ready to tackle cyber-threats that are increasingly sophisticated and do not recognise borders. Today, we are proposing concrete measures to strengthen Europe's resilience against such attacks and secure the capacity needed for building and expanding our digital economy."
Public Private Partnership
To kick-start its initiative, the European Union has launched the first European public private partnership on cybersecurity and will invest €450 million under its Horizon 2020 research and innovation programme. The private sector, represented by the European Cyber Security Organisation (ECSO), is expected to invest three times more. This partnership will also include members from national, regional and local public administrations, research centres and academia.
The aim of the partnership is to foster cooperation at early stages of the research and innovation process and to build cybersecurity solutions for various sectors, such as energy, health, transport and finance.
"Europe needs high quality, affordable and interoperable cybersecurity products and services," said Günther Oettinger, Commissioner for the Digital Economy and Society. "There is a major opportunity for our cybersecurity industry to compete in a fast-growing global market. We call on Member States and all cybersecurity bodies to strengthen cooperation and pool their knowledge, information and expertise to increase Europe's cyber resilience."
In addition, the EC is investigating a possible European certification framework for ICT security products and will bring forward its evaluation of the European Union Agency for Network and Information Security (ENISA) to assess whether its mandate and capabilities remain adequate to support Member States in improving their own cyber protection.
The Network and Information Security (NIS) Directive is expected to be adopted by the European Parliament tomorrow.
Email Newsletters
Stay up to date with the latest industry developments: sign up to receive TelecomTV's top news and videos plus exclusive subscriber-only content direct to your inbox – including our daily news briefing and weekly wrap.