Europe to relax hold over incumbent telcos to help foster investment in fibre-optic networks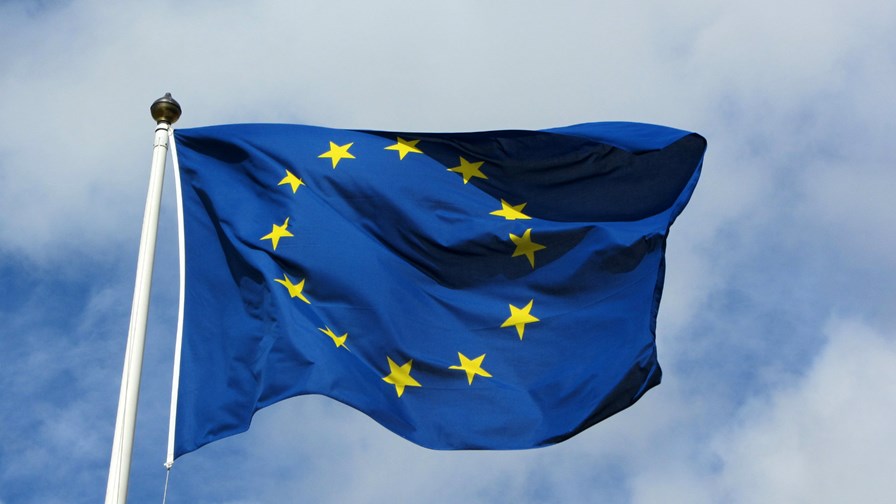 Regulatory focus shifts to ultrafast (Gbit and more) data services
From 'level playing field' to trenches and furrowed brows
Hope is that co-investment and co-operation will make fully-fibred Europe a reality
"We don't pick winners", says the European Commission - as it picks a winner
In September the European Commission (EC) will begin a review of the European Union's (EU) telecoms laws and regulations. They have been in place, more or less intact, since 2001 and over the ensuing fifteen years the European comms landscape has changed almost beyond recognition. Indications are that reform will soon follow as the focus in Europe shifts towards the provision of infrastructure for ultra-fast data services.
Until now the regulatory emphasis in Europe has been on constraining the power and ambitions of the old, formerly state-owned, national telcos such as BT, Deutsche Telekom and France Telecom and creating a so-called 'level playing field' to allow upstart competitors to set up their own rival services and challenge the remarkably long-lived de facto hegemony of the old monopolies.
So, the current regulatory regime is predicated on compelling the former monopoly providers (many of whom remain extremely powerful to this day) to open up their networks and allow competitors to have access to them at regulated prices, and one suggestion being mooted now is that the EC will relax that requirement if the incumbents and their rivals agree to share the cost of and co-invest in the deployment of super-fast fibre-optic networks.
Regulatory reform is considered urgent because the belief is growing that Europe is a falling behind other parts of the world in the provision of modern infrastructure capable of providing data services at Gbit/s rate, and the EC is well-aware that the costs of deploying fibre-optic cables and their associated equipment can be very high. Indeed, incumbents the length and breadth of Europe have long argued that they cannot make all the investments on their own and have pushed for their competitors to be legally required to make significant financial contributions to the new networks.
The EU is now largely sympathetic to that argument and Guenther Oettinger, the EU's Digital Commissioner, recently commented, "Efficient investment projects which are based on open, good-faith and reasonable co-investment offers [can] address the concerns that access regulation normally seeks to resolve and allow a lighter regulatory approach to those who move first or together".
The intent is that incumbents and rivals would agree to pay together for network upgrades under the terms of a binding formula. However, that formula does not yet exist and it is going to take time for interested parties to agree to its provisions. Much wrangling lies ahead, not least in regard to the hammerlock incumbents still have on their copper-based legacy networks and their continuing obfuscation and unwillingness to provide their competitors with easy access to the local loop and the last mile.
In light of such entrenched obstructiveness some cable companies, perhaps most notably Virgin Media in the UK, have, literally and metaphorically, opted to plough their own furrows and deploy their own infrastructure entirely at their own expense. It is a slow process but Virgin's reach across Britain is spreading and its services, despite being expensive, are innovative and popular. However they are available only in heavily urbanised areas.
EU regulators are sensible enough to realise that not all competitors are as well-heeled as the incumbents and so are making provision to allow them to gain access to new networks after they have been deployed rather than as they are being laid - but at higher price than if they had co-invested in the first place.
Vectoring technology not viable as an alternative to fibre
Europe's incumbent telcos have been slow, and in some instances determinedly reluctant, to deploy fibre-optic cables because of the high cost of so doing. A report from Goldman Sachs concluded that the rollout of 1Gbit/s fibre-optic connectivity to the home costs somewhere between €500 and €800 for each household and the incumbent carriers have spent a lot on R&D into other, less expensive, broadband access technologies.
Recently Deutsche Telekom wanted stick with its old copper and tweak it using vectoring technology to provide 'up to' 800 Mbit/s download speeds to individual homes at a cost of €300 per premise but last month the EC told the german incumbent that it would not permit it to use vectoring because it is too unreliable and that connection speeds would be too variable and could not be guaranteed.
There was much muttering from amongst Europe's incumbent service providers in general and from Deutsche Telekom in particular but the EC stuck to its guns and, unless there some unexpected technological tour-de-force takes place within the next few weeks, broadband Europe will be fibre-optic-based. In a statement the EC said, "We do not pick winners, but there is an understanding that we need fibre." Which is, of course, tantamount to picking a winner anyway.
The Commission adds that it even if it relaxes the regulatory reins a bit it will continue to ensure that competition remains healthy. Only last week, Andrus Ansip, the EC's vice-president, said, "This is not a battle between competition and investment. It is a balance. Access-based competition will remain important."
England to use its own technology
The EC's task will be made slightly easier now that the UK has narrowly voted to leave the EU. Any new regulations will have minimal impact on England as this green and pleasant land turns its back on Europe to examine its navel for a couple of years before morphing gently into the mythical sun-dappled, golden-hued, Merrie England of yore that, we are promised, will soon exist beyond the ramparts of the Whyte Cliffes of Dover.
By the time the EC has concluded its deliberations it is promised that the English Guild of Signallers and Semaphoremen will have been established, trained, kitted-out in their natty uniforms of Lincoln Green tights and brown leather jerkins, commissioned and posted to their oaken huts atop Albion's hills. Expectations are high. It is hoped that a small team of no more than 88 expert 'Johnson Class' Semaphoremen will be able to plainflag a short message from the Bullingdon Club in Oxford to the Presidential Palace, on its island in the Thames, in under an hour.
Email Newsletters
Stay up to date with the latest industry developments: sign up to receive TelecomTV's top news and videos plus exclusive subscriber-only content direct to your inbox – including our daily news briefing and weekly wrap.