2017: will it be the year of big numbers and algorithm wars?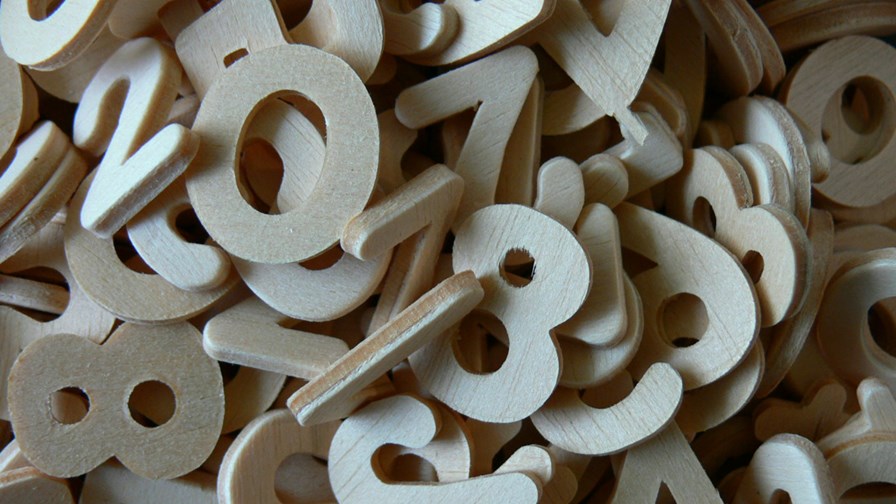 Attention turns to the data kept and manipulated by the likes of Facebook and Goog
Algorithms should be 'transparent', "open to inspection and access' and subject to 'regulatory control'
The big social media companies will fight tooth and nail
Stage set for a year of skirmishes
Regulators and other authorities on both sides of the Atlantic are beginning to look with rather more jaundiced eyes at the immense and constantly increasing quantities of data captured, archived and manipulated by rich and powerful social media companies such as Facebook and Google. The data has become of almost inestimable value to the myriad of companies that advertise on social networking sites that, until comparatively recently, has always unquestioningly accepted reiterated reassurances from Zuckerburg et al that the data its provides on the reach and effectiveness of their advertising was truthful and error free.
However, in recent months Facebook has been forced to concede, several times now, that some of its advertising measurement tools have been returning inaccurate results. First Facebook had to apologise for overstating video viewership statistics - one of the most important of all metrics for marketeers and advertisers. Then, a couple of months later came another mea culpa, with Facebook admitting that it had inaccurately measured the number of people a given advertiser could reach and announced that it is redesigning and recalibrating the way the site calculates viewer reactions to live videos. Furthermore, it is also "looking into' what it terms "incorrect displays" of the number of likes or shares a Facebook gets when it is searched for on a mobile device.
In a further effort to allay advertiser's concerns, Facebook has also decided to set up a "Measurement Council" with members to be drawn from "trusted partners' and will also consider the introduction of a regime of "third-party verification " of its statistics in what seems to be an effort to forestall increasing demands for increased oversight of the strength and trustworthiness of Facebook's metrics.
In a post on a Facebook blog "Metrics FYI", the company wrote, ""We know how important it is to be open about meaningful updates we make to our metrics." You've got to smile at such self-serving self-justification especially as late on Friday (UK-time), Facebook announced that has come across yet more "erroneous" advertising figures. This time it has found "mistakes" in the way its trusted partner 'comScore' has been measuring 'Instant Articles' traffic for publisher clients.
Money, money, money...
And there's a huge amount at stake. Over the course or the first half of this year advertisers spent US$5.7 billion on advertising in the US alone. That's 43 per cent of digital advertising across the nation. Meanwhile, Alphabet (Google's parent company) has 83 per cent of the mobile search market in the US and 63 per cent of the American mobile phone operating systems market. Furthermore, in Q1 of 2016 85 cents in every new dollar spent on online advertising went further to swell the groaning coffers of either Google or Facebook.
And what's the secret to such success? Both Facebook and Google make the massive amount of money that they do by holding sway over the web content they passively host and disseminate while while making almost no content of their own. It's a living example of the old adage, "Big fleas have little fleas upon their backs to bite 'em and little fleas have smaller fleas and on - ad infinitum." Advertising gets a free piggyback ride on the back of content made by others, it's a simple as that.
A couple of years ago, Alan Rusbridger, the then editor of the upmarket UK daily broadsheet "The Guardian" calculated that Facebook had "sucked up" £18 million of his paper's expected digital advertising revenue in over just one year via the simple expedient of holding browsing readers on the Facebook site rather than transferring them to the Guardian website. He commented, "They [Facebook] are taking all the money. They have algorithms we don't understand, which are a filter between what we do and how people get it."
Most people browsing the web are inherently lazy and have handed de facto control of what can easily and quickly be seen on screen to Google, Facebook and other social media sites that very effectively decide what goes on the menu and relentlessly keep the same stodgy old fare listed on it. It's all done by algorithms that are the secret proprietary property of Google etc., and the algorithms are becoming more and more powerful as more and more people access social media sites.
But, the golden age of the untrammelled algorithm may soon come to an end. Regulators in the US and Europe are considering compelling social media companies to make their all-powerful and all-important algorithms available for inspection and liable to control by outside agencies.
Policing the "post truth" world
In the brave new 'post-truth' world we are now, apparently, living in, regulators want to ensure that all that can be done to staunch the tsunami of 'tailored' and fake news and the lies, obfuscations dissembling and hacking that flooded and so distorted social media during the UK's "Brexit" Referendum and the US Presidential Election will be done.
In Britain, Opposition politician Chi Onwurah, the Member of Parliament for Newcastle Upon Tyne Central and a woman who is a chartered engineer who used to work on the deployment of telecoms infrastructure and was also the head of telecoms technology at the UK regulator Ofcom is pushing for increased regulation of the likes of Facebook and Google and much greater transparency where their proprietary algorithms are concerned.
She says, "Algorithms aren't above the law. The outcomes of algorithms are regulated in that the companies using them have to meet employment law and competition law. The question is how to make that regulation effective when we can't see the algorithm itself." The answer, she says is "transparency and access" something that the social media companies will fight tooth and nail.
The ways the likes of Facebook and Google do business are being scrutinised and challenged as their advertising and shopping services are under investigation by the powerful European Commission amid growing evidence that Google pages are being affected by unchecked 'post-truth" postings that while purporting to be objective 'news' stories are in fact lies and extremist propaganda.
Chi Onwurah says, "Google and others argue that results are a mirror to society and not their responsibility…[they] need to take responsibility for the unintended consequences of the algorithms and machine learning that drive their profits. They can bring huge benefits and great apps but we need a tech-savvy government to minimise the downside by opening-up algorithms to regulation as well as legislating for greater consumer ownership of data and control of the advertising revenue it generates."
It looks as though open warfare with the scions Silicon Vally could well be one of the hallmarks of 2017. And, as we already know from this year, the truth is certain to be be the first victim in this sort of a conflict.
Email Newsletters
Stay up to date with the latest industry developments: sign up to receive TelecomTV's top news and videos plus exclusive subscriber-only content direct to your inbox – including our daily news briefing and weekly wrap.