EMEA PC Gaming Demand Surges Amid Lockdowns, but Economic Downturns Loom Over 2H, Says IDC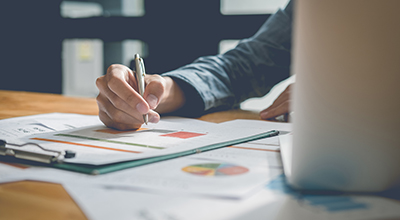 12 Jun 2020
LONDON, June 12, 2020 — The Europe, Middle East, and Africa (EMEA) market for gaming desktops and notebooks dipped in the first quarter of 2020, declining 2.7% YoY and totaling 1.6 million units, according to International Data Corporation (IDC). There is expected to be a strong rebound in the second quarter (10.6% YoY), but softness in the latter half of the year will result in an overall decline of 2.4% YoY for the full year 2020. Nevertheless, long-term growth is optimistic and by the end of 2024 the market is expected to increase to 8.1 million units, with a four-year compound annual growth rate (CAGR) of 4.1%
In 1Q20, the Western Europe PC gaming market declined 10.2% YoY. There was a big spike in demand for gaming devices, particularly notebooks, as consumers under lockdown sought alternate sources of entertainment. However, the broader implications of the pandemic on both logistics and supply chain constraints ultimately meant that the full demand could not be satisfied in 1Q.
"With these backlogs, on top of high demand from lockdowns still in place for many countries, strong growth of 11.8% YoY is expected in 2Q," said Liam Hall, senior research analyst, IDC Western Europe. "However, the second half of the year is far less optimistic as the inevitable economic downturn will negatively impact consumer sentiment, and the confirmed seasonal launch of the next-gen consoles will factor into the deliberation of their already stretched budgets. Lockdowns have also offered an opportunity for cloud gaming, particularly for furloughed consumers who are time rich but cash poor and might not have the capital to invest in a powerful gaming computer. However, increased congestion due to more active broadband users may stunt user experience, so despite the spike in adoption it is not yet expected to impede on PC gaming."
The gaming PC market in the CEMA region increased 10.2% despite COVID-19 pandemic supply challenges, reaching 0.67 million units shipped in 1Q20. The CEE region reported growth of 3.5% YoY, with MEA seeing robust growth of 23.2% YoY. Notebook PCs drove the gaming market in both regions, with 17.3% YoY growth in CEE and 35.4% in MEA.
"Gaming notebooks benefitted from a greater consumer focus on at-home entertainment during the lockdowns, boosting user engagement with online games and e-sports," said Nikolina Jurisic, senior program manager, IDC CEMA. "This was also a way for consumers to fulfill the need for social interaction during the stay-at-home policy."
The gaming market will remain positive throughout 2Q20 in both regions, at 13.2% in CEE and 1.0% in MEA, due to stay-at-home policies and revived interest in PC gaming. The outlook for the second half of 2020 is bleaker, however, with strong declines expected in both regions.
This content extract was originally sourced from an external website (
IDC
) and is the copyright of the external website owner. TelecomTV is not responsible for the content of external websites.
Legal Notices
Email Newsletters
Sign up to receive TelecomTV's top news and videos, plus exclusive subscriber-only content direct to your inbox.