Social media is "cancer" says owner of the LA Times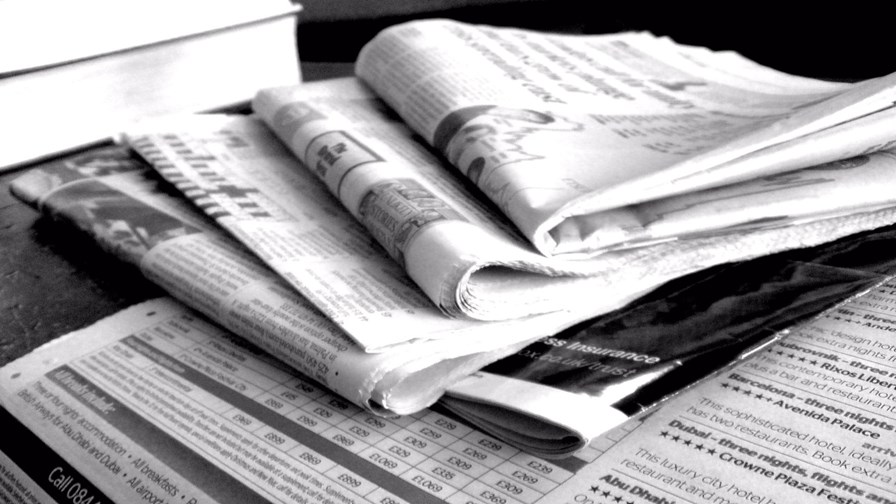 Caused by unintentional, or intentional, consequences of advertising
Creation of short attention spans is "dangerous"
Subscription model is the answer
Proper news media industry must embrace podcasts, digital, video, OTT and print
The print media in general, and newspapers in particular, continue to strive to maintain their relevance and place in the age of Facebook and Google. As they do so they also struggle to implement a long-term business model that will ensure profitability and survival. It's hard (and worrying) work. All over the world subscriptions to print media are declining and circulations are dropping.
Enter Patrick Soon-Shiong, the billionaire owner of the Los Angeles Times newspaper, who is a fervent believer in, and and evangelist for, subscription as the only route to keep papers going and print sustainable. It's a hard sell. Access to most newspapers (and many magazines come to that) is completely free on the Internet. Content is provided, gratis, in exchange for commandeering a reader's eyeballs with ever more distracting advertising. In too many cases, that advertising is now so intrusive that actually reading a news story from end-to-end without being shunted, willy-nilly, into some company's awful advertising maze is all but impossible.
Mr. Soon Shiong wants technology to come to the aid of print news. That, he says, will involve AI, cloud computing and predictive modelling to target the "the news product" and make it "something of value" and "more compelling to the consumer." So that's what he wants and he thinks he knows how to do it. Social media are his bêtes noires and he goes well over the top in describing Facebook, Google and their ilk as "the cancer of our times".
He quotes Facebook as an exemplar of this saying, "If you look at Facebook, it's an advertising facing organisation which then really cannot differentiate from the so-called fake news, opinion news, and real news."
Patrick Soon-Shiong accepts and agrees that social media sites have revolutionised how people access and consume information but, "The short attention span we're creating in this millennium is actually very dangerous. It's an unintended consequence of social media and it's a cancer of our times and social media is the form of metastasis of news. I think it's either an unintended or an intended consequence of advertising. We need to change that paradigm."
He says that can be effected by creating something a reader values, "not from an advertising model but as an educational inspirational model" and adds, "How we publish stories, whether it be a podcast, digital, video, over-the-top, or newspaper is where we need to go as a news media industry." He wants the opportunity to "inspire, educate and inform," (these are very similar values to those espoused and imposed by Lord Reith on the BBC when it was in its infancy and many of those values still pertain today) but to achieve that only the subscription model will work.
Meanwhile other critics of Facebook et al claim that social media is creating a society that "over-values frivolity" puts "feelings before facts" and confuses "popularity" with "truth" in an era when people are led to believe, via a global focus on mechanisms such as selfies and Facebook pages, that they are all, as individuals, "the centre of the universe."
Perhaps so, but we have to learn to live with it and adapt to it because it's not going to go away. Furthermore, the subscription model as a print rescue vessel might work with a few, up-market broadsheet publications of limited circulation but free content, which has dominated social media since the get go, will always win out with the majority.
By the way, social media isn't the cancer of our times, cancer is the cancer of our times.
Email Newsletters
Sign up to receive TelecomTV's top news and videos, plus exclusive subscriber-only content direct to your inbox.