Once bitten, twice shy. Consumers increasingly wary of OTTs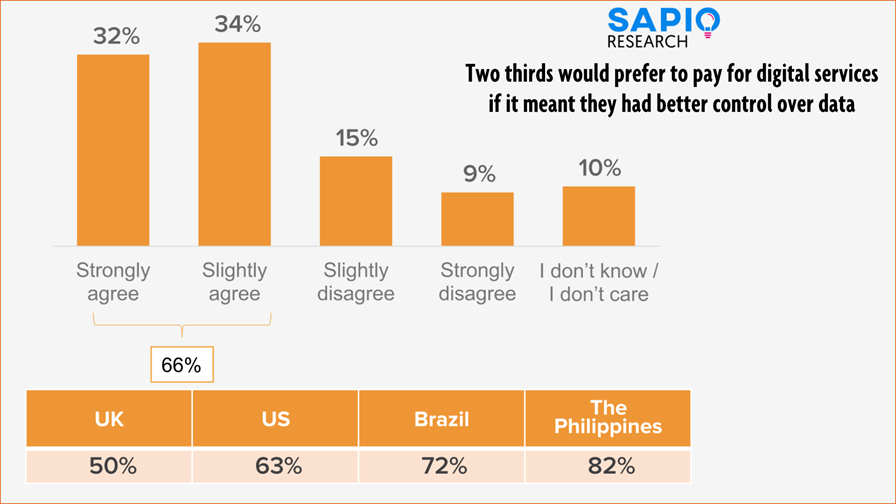 Users trust mobile operators more than OTTs
Great majority now prepared to use digital services supplied by their mobile operators
End of the "freemium" era?
Also want OTTs to be regulated
Openet, Ireland's largest privately owned software company, has just released the results of research it commissioned on the Facebook data scandal and the impact it has had on consumer trust in, and attitudes, to OTT digital services companies such as Facebook, Amazon and their ilk. The results are fascinating and will make grim reading for social network and digital service companies whilst giving mobile network operators a welcome and perhaps unexpected vote of confidence.
Following the Facebook scandal and the many recorded instances of dodgy dealings on the part of other OTT companies that have thrown a spotlight on institutionalised and rampant abuse and misuse of consumer data, it is hardly surprising that trust in digital service companies and social network sites in general, and Facebook in particular, has taken a battering. However, what the Openet research shows is just how much trust has been eroded and how hard it will be for OTT companies to win it back. Indeed, the chances are that they never will.
The statistically significant survey of 1509 consumers in the UK, the US, Brazil and the Philippines was carried out last month by the CC Group and Sapio Research. It demonstrates that the bad press surrounding the Facebook scandal and other incidences of the misuse of the data of private individual consumers has seriously and perhaps irrevocably damaged the OTT sector.
It also shows that public perception has swung around by 180 degrees and consumers now regard their mobile service providers with a much higher degree of trust than OTT companies. Indeed, survey respondents know and understand that in all normal circumstances their mobile service providers have always protected consumer data and a massive 92 per cent of them indicated that they would be willing for their mobile operator to deliver digital services of the types provided by Facebook, Amazon and Netflix - provided they are transparent about what they are doing and how they are doing it.
What's more, an increasing number of consumers are deleting their OTT accounts and many are expressing an interest in paying for services if it means that their data won't be abused, signifying an end to the 'freemium' era.
Who's laughing now?
This shift in consumer attitudes creates an big opportunity for mobile operators. For years they were criticised for being not like the OTTs. They weren't fast enough with contextual marketing because they had concerns about customers' perception on the use of data. They were missing huge revenue streams by not selling on consumer data.
And guess what? It turns out that they were right. A conservative and a cautious approach to data management builds consumer trust and now, as the pendulum swings, mobile operators have the opportunity to build on their trusted reputation to provide digital services directly to their subscribers.
Some 87 per cent of respondents to the Openet survey indicated that they find the selling of data to third parties to be unacceptable and 51 per cent are less likely to share data in return for "free" digital services going forward. Interestingly, and significantly, 68 per cent called for regulation of OTT companies.
Mobile operators have long complained that whilst they are subject to stringent regulatory control OTT companies face no such restrictions. If they thought about it at all, consumers used to think that was fair enough. The stodgy old mobile operators should be regulated but the trendy, buccaneering OTT boys, providing all sorts of free services, should be able to run amuck through the market unimpeded. Now, having been the victims of the excesses of an almost totally unpoliced sector, consumers are realising there are benefits to regulation after all.
The results of the Openet survey are clear: consumers trust companies that are open, accountable and regulated. Operators have an opportunity to build on the trust in which they are held and sell a range of digital services to their customers. This sea change is already under way is and there will be more content and telecoms mergers in the next couple of years, as there will be an increased number of content partnerships with mobile operators taking the lead part. The times they are a'changing.
Email Newsletters
Sign up to receive TelecomTV's top news and videos, plus exclusive subscriber-only content direct to your inbox.