Music streaming use doubles in the US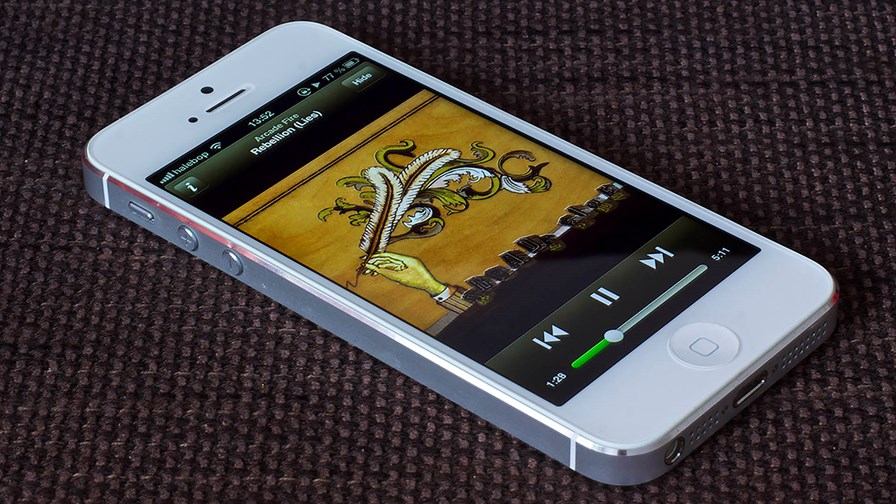 Taylor Swift, don't cha just love here? Not only did she force Apple to pay artist royalties during the first three (and free) months of its Apple Music streaming service, but it turns out that her '1989' is the best-selling, and most consumed, album of the year in the US – including streaming.
In fact, streaming in the US is doing rather well, thank you very much, with usage up 92.4 per cent during the first half of 2015, according to new data from research group Nielsen Music. So much so, that streaming has helped to lift overall music consumption by 14 per cent year-on-year.
The firm has calculated that there were 135 billion individual music streams in the first half of this year. Interestingly though, it's music videos that are doing better than audio tracks. Last year, music videos and audio tracks were pretty much equal, but in this latest period video accounted for 76.6bn streams whilst audio notched up 58.6bn – a 110 per cent growth for music videos against 75 per cent for audio.
Compare these numbers with album sales in the US. There were 116.1 million album sales, comprised of 56.6m CD sales, 5.6m LP/vinyl sales, and 53.7m digital sales. In fact, digital sales 0.1 per cent in the period.
Ms Swift was the only artist to break the one million album sales mark, selling 1.3m albums and a total of 6.8m songs. But her on-demand audio streams only reached 188,000 – hardly surprising considering she banned their use on Spotify last year.
Heading up the on-demand streaming charts are the UK's Mark Ronson and Bruno Mars with their international hit "Uptown Funk', which clocked up an impressive 368m steams in the US during the first half of the year. Of these, 110m were audio and 258m video.
Music lessons
So what can we learn from these latest figures? Certainly streaming is booming, and the introduction of Apple Music will doubtless further drive new users to move away from purchasing to on-demand consumption. Those artists who object to paltry royalties from streaming services had better have phenomenal marketing muscle and be able to shift massive numbers of physical copies – which somewhat limits the size of this pool.
Take Ed Sheeran for example (wow, another Brit doing well in the US). Despite being a newcomer, his label has the power to shift CDs and he also has a wide demographic audience, so he also does well with streaming. As a result, his album 'X' is ranked third in the Billboard mid-year charts, with 763,000 album sales (equivalent to 4.8m songs) and 272m audio streams. Impressive totals, but it highlights the huge difference in volume between sales and streams – around 50 times more streams.
Of course, he's getting a heck of a lot less revenue for streams than he does for sales. It is estimated that royalties from a stream are around 150th of those from a download sale. And it's always the labels that win – getting 69 per cent of streaming royalty revenue, with songwriters netting about 12 per cent.
If we take Spotify's average royalty per stream figure of $0.007, then the incredible 272m audio streams from Ed Sheeran would net his label $1.9m, of which the young master Sheeran would get $228,000 – or rather about $114,000 after he paid off his co-writers. This is all rather approximate of course, but we're trying to get the heart of the sustainability of the streaming model.
Changing the model
As an aside, artists can pocket a bigger slice of revenue from performing live, and on average accounts for 57 per cent of a successful artist's total income, with song sales and streams becoming a marketing tool for live performances. Incredibly, the average ticket price for a mainstream, successful artist is now believed to be eight times the cost of buying their entire back catalogue…
The other major take-away from Nielsen's figures is video. Streaming video is not just Netflix and Amazon Prime, there is also a huge interest in short-form music videos. More evidence of the video traffic uptake on mobile networks.
However, streaming is not going to be a sustainable model for the vast majority of musicians. Yes, the hugely successful ones are going to earn some decent sums, especially if they write their own material, but for the mediocre…? Not a chance, especially as the days of lucrative advances from record labels are long gone. Meanwhile, the telcos are probably best advised to sit back and wait to see how all of this shakes out – this business model is a long way from being optimised.
Email Newsletters
Stay up to date with the latest industry developments: sign up to receive TelecomTV's top news and videos plus exclusive subscriber-only content direct to your inbox – including our daily news briefing and weekly wrap.