Are telcos ready to break from the pack and do their own OTT?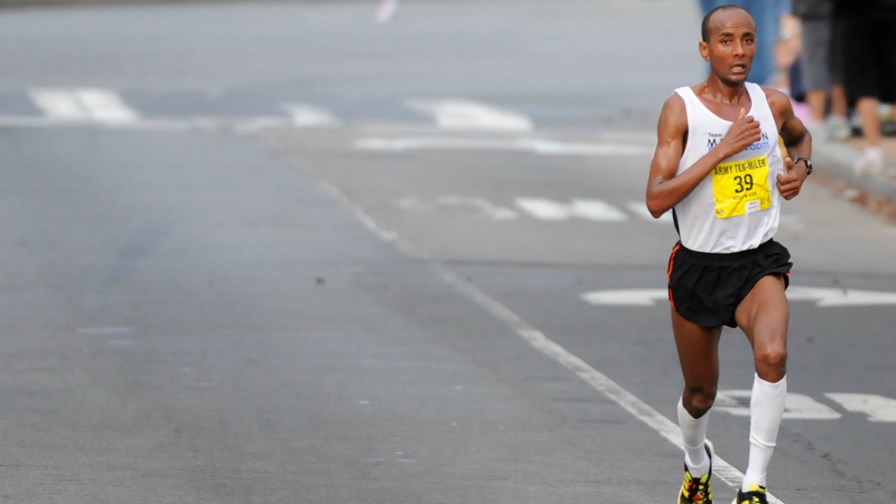 It's taken quite a while, but it looks as though some operators at least may be coming round to the view that so-called OTT services (or IP communications many would rather it were called) should be grasped rather than repulsed by telcos. There have been notable attempts already. Libon, the 'OTT services play' by France Telecom being one, Telefonica's digital services (starting out as a skunkworks and held at arm's length, since brought inside) being another.
In the background, of course, has been the RCS (Rich Communication Services) joint effort by the telcos via the GSMA to standardise a structured, IMS-based set of advanced and 'innovative' services but these have bobbed along rather than take the services market by storm. Some telcos have launched RCS services (remember Joyn?), most have not. But despite the apparent user yawning, some in the industry still contend that one more charge over the top at the RCS front will see the telcos pushing back the likes of Google and WhatsApp and reclaiming great swathes of messaging and voice territory.
Well, perhaps.
If they do, though, it's hard to see why they shouldn't do it using the OTT technical approach - probably IP and server-based and derived from the IP communications services that are already well-established in the market and joyously taken up by users.
At least two offers have been made at MWC. One by Fring/GENBAND which is pushing its Fring Alliance which it claims gives CSPs the ability to "become owners of a new company, providing global turn-key Over-the-Top (OTT) messaging, voice, video and collaboration real time communications services, while building an enormous federated user base."
This sounds like an OTT version of the GSMA.
The second is by Voxox with its 'Cloud Phone' system which it's offering on a white label basis to CSPs and OEMS. It says Cloud Phone offers users "a dedicated toll-free or local business telephone number that can be forwarded to a user's existing phone, including mobile and landline phones."
"White labeling a solution like Cloud Phone will not only allow operators to deliver added value to their existing customers, but it will also help them earn new customers who are seeking advanced business features from their service provider."
Meanwhile GENBAND, which bought mobile Voice over IP specialist fring, is pushing an ecosystem approach with the fring (all lowercase) Alliance, targeted to provide "a global turn-key Over-the-Top (OTT) messaging, voice, video and collaboration real time communications services, while building an enormous federated user base together." The strengths of this approach, claims the company, include the ability to white-label all clients, a single user number and integrated billing. Alliance members can create custom service offerings that incorporate fring. GENBAND fring handles peer-to-peer voice and video calls, chat and conferencing as well as telephony services such as outgoing and incoming calls and SMS. While GENBAND is talking about the fring Alliance at MWC, it's not actually due to launch until June this year.
GENBAND is also making a big play of engendering interoperability between services - not just between members but out and beyond, especially with the RCS-enabled IP services which, GENBAND says, the fring services will be fully interoperable with. RCS players haven't actually enabled any interoperability between themselves yet.
So will all these OTT-style services take off? Voxox has been surveying and predictably says they will. Amongst its results were that IP comms had gone beyond long distance - over half of users were calling 'local' friends and contacts too. Also, voice calling (thought to be heading the way of the dinosaur) is apparently still alive and well and can prosper if given a chance (and the right costings). Eighty two per cent of Voxox's respondents said they used voice calling within the app the most.
Email Newsletters
Stay up to date with the latest industry developments: sign up to receive TelecomTV's top news and videos plus exclusive subscriber-only content direct to your inbox – including our daily news briefing and weekly wrap.