OPNFV moves NFV closer to Cloud Native with latest Fraser release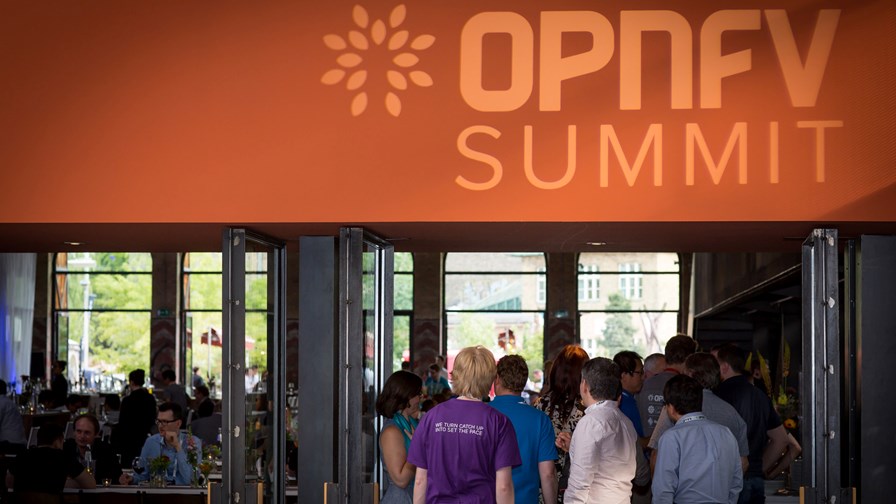 The sixth platform release from the open source OPNFV project
Features more mature cloud native integration and improved testing
OPNFV Fraser designed to create an ecosystem bridge to cloud providers
Orange and China Mobile have used OPNFV CI pipeline and testing projects
The OPNFV Project has announced the availability of its sixth OPNFV platform release, called OPNFV Fraser. This new release advances the state of NFV around cloud native applications and new upstream project integration while continuing end user support as telcos deploy and test virtualised networks.
By increasing support for cloud native applications and providing access to readily deployed NFV infrastructure on demand, the OPNFV group says it now delivers the platform and tooling required by developers with whom end users are actively collaborating to validate, integrate, onboard, and test NFVi, VIM, VNFs and network services. It says the Fraser release offers a new level of maturity that brings the industry closer to true cloud native integration that can be leveraged by cloud providers. The project team has deepened OPNFV's testing capabilities around functional, performance, stress and benchmark testing.
"Since inception, OPNFV has been the place for industry collaboration with upstream communities, which has grown even more with the Fraser release," said Heather Kirksey, VP, Community and Ecosystem Development, at The Linux Foundation, which is home to the OPNFV open source project. "With more mature cloud native integration and expanded testing and collaboration, OPNFV delivers the tools needed for end users to validate and test new network services."
The release also brings new carrier-grade features around monitoring, service assurance, networking and data plane acceleration. Key updates in OPNFV Fraser include:
Advancing the support for cloud native NFV, doubling the number of supported Kubernetes-based scenarios and integrating additional cloud native technologies from the Cloud Native Computing Foundation (CNCF). These updates move the cloud native capabilities from basic container orchestration to include operational needs for cloud native applications.
More mature testing, with a focus on the real-world deployment needs of service providers by expanding test case coverage and scope. Functest now permits use of its framework with other open source projects such as ONAP.
Continuous Integration (CI) updates enable increased community hardware use, which in turns speeds up the testing process.
New carrier-grade features have been added, specifically in the areas of monitoring, service assurance, networking and data plane acceleration. These new features include:
The Doctor project, in conjunction with OpenStack, adds an infrastructure maintenance use case for zero VNF downtime.
The Barometer project expands the monitored items list and plugin support.
The Calipso project adds support for Kubernetes.
The SFC, SDNVPN, FastDataStack and Parser projects have all added new features around networking and data plane acceleration.
The IPv6 project now supports clustering, simplifying network configuration, and is exploring IPv6 container networking.
The OPNFV project says that Orange and China Mobile have used OPNFV CI pipeline and testing projects to create an NFV onboarding framework within their organisations. Orange uses OPNFV for NFVi and VIM validation, VNF onboarding and validation, and network service onboarding. China Mobile uses OPNFV for its Telecom Integrated Cloud (TIC) to continuously integrate, onboard and test NFVi, VIM and VNFs.
"Orange sees OPNFV as the right vehicle to create and end-to-end solution to certify VNFs, NFVi reference architecture, and integration with ONAP," said Jehanne Savi, Executive Leader of the AII-IP and On-demand Networks Programmes, Orange.
Next month will see ETSI host the ​fifth ​OPNFV ​Plugfest in Sophia Antipolis, highlighting the close links between OPNFV and ETSI's NFV ISG. Testing will include ETSI use cases and will focus on interoperability of the OPNFV platform in deployment, network integration, and VNF applications. A virtual central office (VCO) demo is expanding its remit to cover residential services with a virtualized Mobile Network use case, including vRAN for LTE as well as vEPC. The demo will be featured at the Open Networking Summit Europe event in Amsterdam this coming September.
"At three and a half years in, OPNFV is certainly growing more and more mature in its core deliverables whole at the same time looking ahead and addressing new use cases like Cloud Native and Edge Computing," said Tim Irnich, Chair of the OPNFV Technical Steering Committee and Program Manager, Cloud, Open Source & Ecosystem at Ericsson. "Participation and adoption by end users like China Mobile and Orange further defines the important role OPNFV is playing in the industry."
A final note from OPNFV mentions that the seventh code release, Gambia, is due out at the end of this year or early 2019, and will include C-RAN, ONAP-automated OPNFV, eEdge cloud and the Capstone certificate management service.
Email Newsletters
Sign up to receive TelecomTV's top news and videos, plus exclusive subscriber-only content direct to your inbox.