OpenStack broadens its appeal as telcos look to adopt a data centre and webscale mindset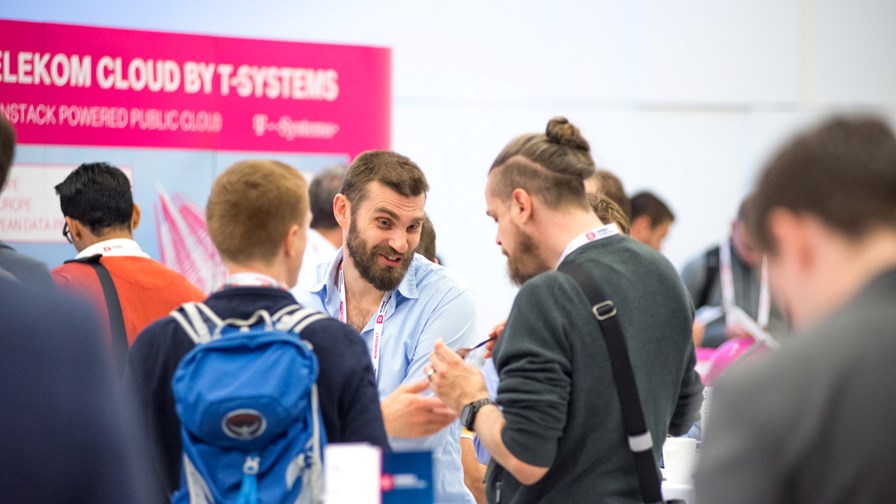 OpenStack expands from cloud to support open infrastructure and networking
Telcos recognise the strategic benefits of open networking
Open solutions necessary to support edge computing
TelecomTV is covering the OpenStack Summit next week
Next week the OpenStack Foundation holds its annual summit in Vancouver, and a key part of its message to community members and ecosystem partners will be life beyond the data centre cloud. Yes, OpenStack was created back in 2010 to help build out private and public clouds, using open source software to control the vast amount of compute, storage and networking resources via data centres. And equally yes, the explosion of cloud computing and data centres has been incredibly successful. A huge community of developers supports an impressive number of enterprise (and indeed telco) users, with numerous commercial distributions available.
But what's next? At the OpenStack Foundation's summit in Sydney last year, a new integration strategy was announced to support open infrastructure and networking more generally. This later resulted in the definition of several strategic focus areas, with the Foundation even launching its first non-OpenStack project – Kata Containers.
"A lot of people are still confused with the new Foundation integration strategy unveiled in Sydney, or worried about the consequences for the OpenStack Foundation of the OpenStack open source project," explained Thierry Carrez, Vice President of Engineering at the OpenStack Foundation. No surprise then that his keynote presentation on Monday will be one of the highlights of the summit, as he seeks to outline the rationale behind this new strategy, cover the challenges ahead and explain the expected outcome.
In addition to sessions on OpenStack, there will be featured sessions on the aforementioned Kata Containers and a strong focus on other open source technologies relevant to infrastructure operators, including Kubernetes, Docker, Ansible, Tungsten Fabric (the former OpenContrail), ONAP, OPNFV and more. Major telcos including AT&T, Verizon, China Mobile and Orange will be a key part of the discussions, with NFV, AI/ML and edge computing sharing the stage with cloud strategies.
The open edge
Edge computing is an increasingly important area for telcos and cloud providers alike. We are already starting to discover how a combination of edge computing and 5G could power the next major commercial market for telcos, as they seek a viable post-Smartphone future. Then there's the matter of decentralised data centres to support low latency and custom media services, and how legacy central office facilities can be repurposed accordingly. Those commentators who focus on the consumer angle of 5G are missing the (much) bigger picture.
To meet the strict requirements of 5G systems (remember 5G is more than just a radio access technology), telcos need to shift computing capacity out of central data centres and closer to the network edge. One of the challenges is that the edge is somewhat akin to the Wild West, in that it is diverse, dispersed, often independently owned and comes with far more constraints than the average data centre. These constraints include physical space, power consumption and ongoing maintenance (and let's not even get into the subject of zero touch here). Cue open source, open networking and OpenStack.
"When you're dealing with a centralized data centre, it can make sense to create or use proprietary solutions and utilise public clouds, but when you're dealing with an edge computing scenario, leveraging an open infrastructure makes so much more sense," explained Ildiko Vancsa, Ecosystem Technical Lead at the OpenStack Foundation. "Many edge workloads today run on Linux or in VM's, they may evolve for simplified lifecycle management, or they may be superseded by a next generation of applications.
"No one technology will emerge alone to provide a complete solution for the edge," she continued. "To solve this challenge we as a technology industry need to collaborate, leverage and innovate across borders, building on the success and capability of each technology community to drive the simplification and evolution of computing to the edge."
TelecomTV will be attending the OpenStack Summit next week and we will bring you a series of video interviews, panel discussions and features later this month. Open networking is becoming an important component of telco architectures and the basis for new business models and services, and we will continue to help share the latest knowledge and experiences from the most innovative telcos and their partners.
Email Newsletters
Sign up to receive TelecomTV's top news and videos, plus exclusive subscriber-only content direct to your inbox.