What's up with… Open RAN investments, Veon in Russia, AWS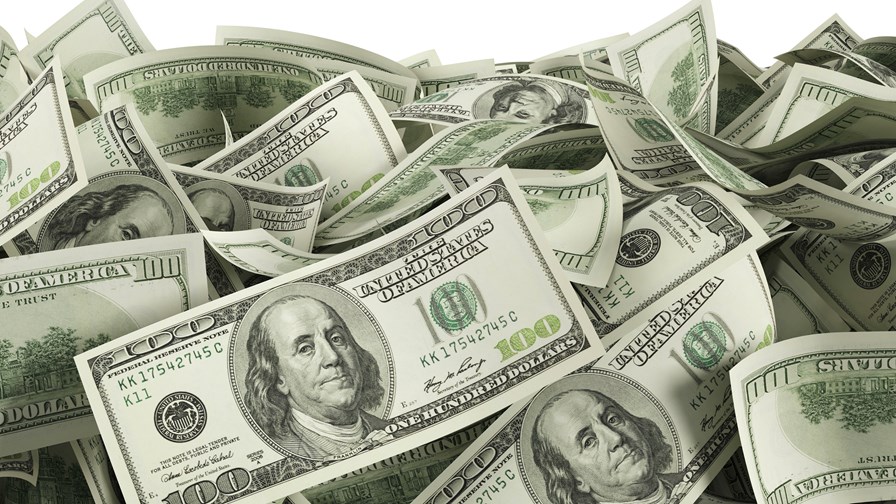 Dell'Oro revises its Open RAN market forecast
Veon's plans to sell its Russian unit are in jeopardy
AWS is the latest hyperscaler to join the TM Forum
In today's industry news roundup: Investments in Open RAN systems are set to be higher than previously expected in the coming years, according to the Dell'Oro Group; Russia's administration looks set to block Veon's sale of Beeline; Amazon Web Services (AWS) has joined the TM Forum; and more.
Just as the first episode of TelecomTV's new monthly programme, The Open RAN Show, began to air, so research house Dell'Oro Group was publishing its revised forecast for the value of the Open RAN technology sector in the coming years. It now believes the market for open, disaggregated radio access network elements will account for between 15% and 20% of the global radio access network (RAN) sector by 2027. Given that the sector is set to be worth more than $40bn, that would put the value of the Open RAN technology sector at between $6bn and $8bn in five years' time. This year, according to Dell'Oro's forecasts, it will be worth between 6% and 10% of the total RAN market, so somewhere in the $2.4bn to $4bn range. Rollouts in Asia Pacific and North America are set to account for much of the market's value, with Dell'Oro's forecast being revised upwards because of "stronger-than-expected Open RAN progress" in North America, where currently Dish Network is the main investor in such technology. But others are set to follow suit: According to industry talk and reports, AT&T and Verizon are expected to start spending soon on Open RAN deployments in the US, while Canadian operator Telus, as TelecomTV reported last autumn, is also on course to trial the technology. The meaningful deployment of Open RAN systems in Europe is off to "a slower start," noted the Dell'Oro team, even though 1&1 in Germany is currently building out a greenfield Open RAN-based 5G network, though investments will pick up in a few years and the value of the market in Europe is expected to be worth more than $1bn by 2027.
Veon's plans to sell its business in Russia are seemingly in jeopardy. It struck a deal last November to sell Beeline (also known in Russia as VimpelCom) to members of the local management team for about US$2.1bn, but Russia's finance ministry, economy ministry and central bank all oppose the deal, according to Reuters, which is citing Russian newspaper Kommersant.
Amazon Web Services (AWS) has joined the TM Forum following "several years of collaboration and investment" in the industry body, it announced on Thursday. "The cloud provider has played an important role in past TM Forum Catalyst proof-of-concept projects in collaboration with Forum members, as well as the development of Forum initiatives including open APIs," it noted. AWS is set to collaborate with the forum's global membership "to further accelerate the roadmap for open digital architecture (ODA), the reusable cloud-native software architecture helping telcos unlock new growth opportunities," and "contribute to the Forum's innovation roadmap, including network edge use cases and improving 5G monetisation." Its main hyperscaler rivals are already members – Google Cloud joined last September (and then served up some knockout whisky on its booth at the forum event in Copenhagen), while Microsoft joined more than a decade ago.
Still with industry bodies… The Department of Commerce's National Institute of Standards and Technology (NIST) has joined the O-RAN Alliance in an apparent effort to further promote the use of open, disaggregated radio access network systems in the US. "By joining the O-RAN Alliance, NIST will enhance US leadership in wireless technologies and promote stable and diverse supply chains, which are a priority for this administration," stated under secretary of commerce for standards and technology, and NIST director, Laurie E. Locascio. "NIST will also promote open and transparent standards for 5G and other next-generation wireless technologies to help ensure data privacy and protect against cyber threats," she added. Read more.
The European Commission is set to unveil a proposal, known as the Gigabit Infrastructure Act, on 10 February that aims to make it easier for network operators to roll out 5G networks in European Union member states, Reuters has reported.
French mobile operator SFR says it will team up with Nokia for the deployment of its 5G standalone (SA) core platform as well as for the deployment of 5G private wireless networks at its enterprise customers using Nokia's Digital Automation Cloud (DAC) 5G solution. For more, see this press release (in French).
- The staff, TelecomTV
Email Newsletters
Stay up to date with the latest industry developments: sign up to receive TelecomTV's top news and videos plus exclusive subscriber-only content direct to your inbox – including our daily news briefing and weekly wrap.