Mavenir unveils its RIC, boasts Open RAN sales growth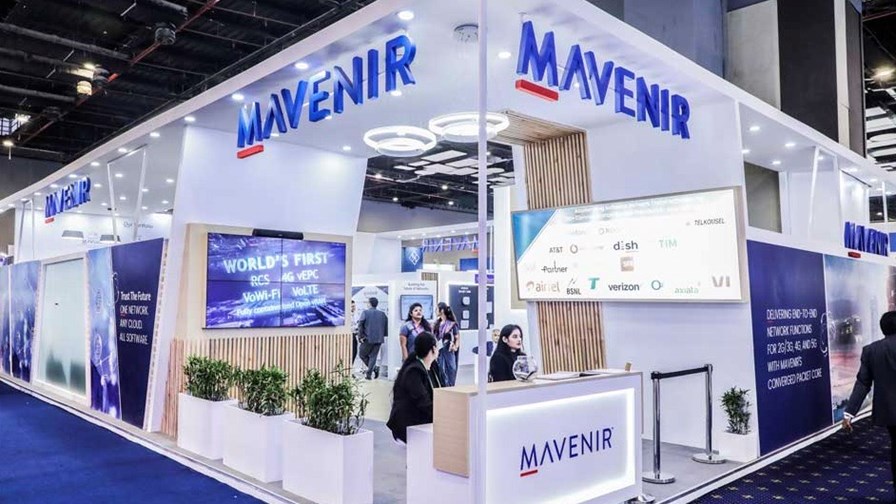 Mavenir has unveiled its RAN intelligent controller (RIC)
The vendor has just closed its financial year
Its CEO has been sharing some updates on LinkedIn
Open RAN and packet core sales have grown significantly in the past two years
Other parts of the business are doing much less well and impacting overall growth
Mavenir is starting to reap some rewards from the investments it has made in Open RAN and packet core systems in recent years, with both lines of business generating sales of around $100m in the vendor's 2022 financial year that ended on 31 January 2023, the company's CEO Pardeep Kohli noted in a recent LinkedIn post.
And now the vendor has further added to its Open RAN portfolio with the launch of its RAN intelligent controller (RIC) platform that comes in two versions: A non real-time RIC (usually deployed in a central cloud and used for general network management tasks) and a near real-time RIC (usually deployed at the edge of the network for time-critical optimisation tasks).
First, the business update. According to Kohli, Mavenir added more than 30 new customers last year and achieved annual sales of more than $500m for the third year in a row (we'll come back to that particular point…).
Of those total sales, the vendor's Open RAN portfolio generated revenues of about $100m from its Open RAN products, up from $7m in the 2020 financial year. Kohli noted that its technology is live in almost 8,000 sites across North America, Europe, Middle East and Africa (EMEA) and India, where the vendor has started manufacturing its radio units so as to be part of the local supply chain.
The Open RAN deployments are in brownfield as well as greenfield scenarios and include 4G and 5G rollouts, some of which feature massive MIMO antennas (32TR and 64TR) for high-speed urban service delivery.
Kohli also pointed out that its open, virtual RAN systems have been deployed with its own radio units as well as (courtesy of having open fronthaul interfaces) radio units from other vendors.
Mavenir has scored a number of successes in the early days of Open RAN, having been involved in the major US greenfield rollout at Dish Network as well as participating in a number of trials and more localised Open RAN rollouts, such as the one at Triangle Communications.
Kohli also boasted of "good progress in packet core," which generated almost $100m in revenues last year, up from $17m in 2020, and has attracted business from major operators including Deutsche Telekom and Vodafone. The vendor's packet core systems garnered 24 new customers in the 2022 financial year, including some fixed wireless access (FWA) service providers.
In fact, Mavenir just announced a new packet core customer on Friday – see Mavenir's converged packet core powering Ice Norway's 4G and 5G network.
But other parts of Mavenir's business aren't performing so well. Kohli noted that 2022 had been a "disappointing year for operator network-based RCS [rich communication services]," as they "cannot compete with [the] closed systems of Apple and Google". Mavenir has been a strong advocate of RCS over the years and had landed a number of deals but telcos, especially outside the US, are now scaling back or abandoning their RCS plans.
Kohli also noted there has not been much progress with its communications platform-as-a-service (CPaaS), a solution the company only launched late last year. But this is a market where scale counts for a great deal and Kohli noted that the regional footprint of many operators "makes it difficult to compete with global players".
So a mixed bag for Mavenir last year, even to the point where it is unclear whether the company grew its overall sales in line with expectations – or indeed whether it grew at all.
While Kohli noted that the company has now exceeded annual sales of more than $500m for the past three years, he told TelecomTV last year that fiscal 2021 full-year revenues came in at $636m and that the expectation was that fiscal 2022 sales would increase by 20% to be around $750m.
But did macroeconomic and other pressures make that target unattainable? Did Mavenir's revenues grow at all last year? TelecomTV asked for clarification of the financial numbers to get an indication of any growth or profitability, but was told that no further financial details would be shared at this stage. Maybe further details will be shared once the Rioja flows at MWC23…
In the meantime, Mavenir now has its new RIC to pitch, in an effort to boost its Open RAN sales further. The coming year looks like a crucial one for RIC developments (if not deployments) and Mavenir will be coming up against fierce opposition from the likes of VMware and Juniper. (Incidentally, Juniper has also teamed up with Rakuten Symphony for RIC opportunities).
The vendor claims its RIC, which it has named O-RIC, offers capabilities beyond those of existing self-optimised network (SON) systems and is already in deployment with two Tier 1 telcos (that have not been identified). For more on the O-RIC, see this press release.
- Ray Le Maistre, Editorial Director, TelecomTV
Email Newsletters
Stay up to date with the latest industry developments: sign up to receive TelecomTV's top news and videos plus exclusive subscriber-only content direct to your inbox – including our daily news briefing and weekly wrap.