Europe's Open RAN telco champions lobby hard for 'decisive' EU action on funding, political support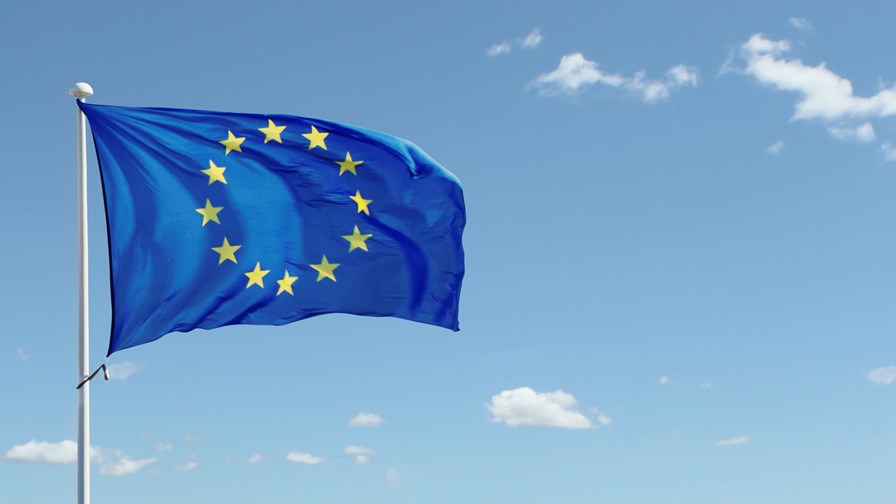 Europe's telco giants are clamouring for regional Open RAN support
They want greater involvement from the European Union
Political support and economic incentives are on the wish list
A "technology gap" in 5G and 6G would harm Europe, they claim
Global political influence, and north of €15 billion in sales for European firms, allegedly at stake
But many questions to be answered and resistance to overcome
The five major telcos leading the Open RAN charge in Europe – Deutsche Telekom, Orange, TIM (Telecom Italia), Telefónica and Vodafone – have called for "decisive action and collaboration" within the European Union in support of the alternative approach to radio access networks as a matter of urgency, claiming that a passive stance on Open RAN "risks another technology gap that would harm Europe's future competitiveness in innovative and efficient next generation networks, and ultimately its leadership and sovereignty in its own region."
In a new report, Building an Open RAN Ecosystem for Europe, the telco quintet, which have been working all year to light the fire under Europe's Open RAN sector by opening labs, undertaking field trials and publishing technical documents for potential technology developers and suppliers having earlier published a Memorandum of Understanding document, say much more is needed if Europe is to "play a leading role in 5G, and in the future, in 6G." (See Open RAN MoU operators publish their tech wish list, Euro telco giants unveil Open RAN labs in Germany and France, What's up with... TIM & Open RAN, AT&T, Ubisense and Rakuten Mobile, and 3G will hold up Vodafone UK's Open RAN rollout.)
And they are convinced that fostering an ecosystem of next generation mobile infrastructure developers is key to that: "Europe's best opportunity to defend and grow its place in the global 5G and 6G industry lies with building a broad and deep Open RAN ecosystem," state the operators in the opening lines of the report.
Without action, they say, "Europe risks falling behind North America and Asia in the development and deployment of next generation networks."
And in the eyes of the operators, this is a real, tangible opportunity that is there for the taking, not one that might develop. As Johan Wibergh, CTO at Vodafone, states in his accompanying comments: "The reality is that Open RAN is coming, whether Europe embraces a leadership position or not. Waiting will only widen the technology leadership gap, at a time when achieving competitiveness and resilience is key to Europe's future success."
Europe wouldn't be starting from scratch, the report notes: "Europe currently has just 13 major Open RAN players, versus 57 for the rest of the world," the operators note in their press release announcing the report. "However, many European players are at an early stage of development and have not yet secured commercial Open RAN contracts, whilst vendors from other regions are moving ahead." (Translation: 'Don't let those 13 European companies, and the very many smaller ones, down!' See the end of this article for the identity of those 13...)
The report, which is underpinned by research from Analysys Mason, sets out five key recommendations, which of course include the provision of political support as well as financial incentives, such as tax breaks and funding. The five are:
Ensuring high-level political support for Open RAN. Europe needs to talk with a common voice and identify Open RAN as a strategic priority.
The European Commission creating a European Alliance on Next Generation Communication infrastructures and a roadmap for innovation as it has done for Cloud and Semiconductors.
Policymakers providing funding and tax incentives to operators, vendors and start-ups to support the development of European solutions along the entire Open RAN value chain, based on public-private partnerships, testbeds and open labs.
Promoting European leadership in standardisation. Globally harmonised standards ensure openness and interoperability – this recommendation highlights the potential for "formal cooperation between 3GPP, ETSI and the O-RAN Alliance (as recommended by the EC 5G Supply Market Trends report August 2021) by supporting adoption of O-RAN specifications as voluntary standards by ETSI, in complement to existing 3GPP specifications."
Working with international partners to promote a secure, diverse, and sustainable digital and ICT supply chain.
And to help focus minds, the press release that accompanies the report gives the opportunity a financial perspective: According to Analysys Mason, "Open RAN global supplier's revenues could be worth €36.1 bn by 2026, with the market value split between Open RAN hardware and software (€13.2 billion) and the broader RAN platform (Chips, Services, Development and Cloud). If in 2026 Europe's operators and industries will still have no choice but to look elsewhere for Open RAN, as they do today, this could put €15.6 bn of European industry revenues and global influence at risk."
Just do something!!
While it's not specifically articulated, the underlying tone of the report is one of "we've been doing our bit and urging EU action for 10 months, but nothing has happened – would you please kindly pull your ****** finger out!"
The accompanying press release highlights this frustration more clearly, though with the commentary coming from the report's research partner rather than directly from one of the operators. "The European Union as a whole is falling woefully short of providing the necessary support for Open RAN, putting at risk the future viability of a European ecosystem able to compete with other regions in the world," noted Caroline Gabriel, Research Director at Analysys Mason, while pointing out the state backing, including financial support, that Open RAN is getting in the US and Japan.
In the view of the five big operators, leadership in Open RAN is possible and would be beneficial to the European economy and digital future – the report concludes:
"The Open RAN ecosystem is in its early stages. Some standards have yet to be developed and the first phase of deployments and trials are largely small-scale. Therefore, Europe has an opportunity to shape Open RAN and defend or increase its traditional position of strength in the mobile networks market. It has a significant base of large and small companies that are active in Open RAN or have the skills to enter the market quickly. To build a strong European ecosystem, however, requires urgent action: Europe needs to make Open RAN a strategic priority, include it as a pillar in its Industrial Policy and Digital Decade and underpin it with the right policy framework."
At this point, then, it's hard to know how much clearer this group of operators could be: The report is well written, easy to understand even for the most cerebrally-challenged politicians (who in general are, perhaps ironically, not averse to spin and the potential to make themselves the hero of any situation) and very clear in guiding the right people in the direction they would need to go to support the ideals of this report.
And the suggestion is that because the Open RAN sector is at such an early stage (something that seems to be very easily forgotten by naysayers), there is still time to take meaningful action... but because decisions are not taken overnight and detailed, ratified action can take years, something needs to be done right now (not after Christmas, or Easter, or the junket to the Maldives) if Europe is to be a future 5G and 6G powerhouse.
Many questions, major hurdles
However... the politicians that need to be influenced will have a lot of questions (or at least, they should) and will also be hearing other, contrary messages, because not everyone thinks Open RAN is the future of communications networking.
And that could be a big factor here: For sure, the five operators that have put their names to this report and to the MoU signed at the start of this year are large, powerful, employ a lot of people, pay a lot of tax and deliver important services to tens of millions of Europeans. But, also, they are not speaking on behalf of the whole European telecoms community – other big names in the sector, such as BT, see a future role for Open RAN for sure, but are less gung ho and certainly don't currently buy into all of the claims made for Open RAN. (See BT's Chief Architect skeptical about Open RAN's cost-saving potential.)
If the report also had signatories and brands from other national operators – Telia, Telenor, Swisscom, Telekom Austria, TDC, KPN, Proximus etc – then that would likely garner greater support and spur some action in European Commission corridors. But there are five names on the report, yet more than 40 operators across Europe.
The politicians will also want to have greater assurance that they are backing a winner and not a dead duck: No one wants to support the next Wimax.
And, crucially, how much will it cost to underpin a European Open RAN ecosystem? And if billions are pumped into Open RAN, what loses out – what is less worthy of funding and resources?
Don't forget, also, that whatever way you look at it, currently Europe can be perceived as a leader in 5G in terms of the supporting technology base: With Huawei increasingly ostracized, Ericsson (Sweden) and Nokia (Finland) are the two biggest and most influential 5G technology suppliers in the world (if you discount the Chinese market). And while Nokia has long stuck the Open RAN feather in its cap to hedge its bets and keep large customers happy, Ericsson has only just taken its first meaningful step into the Open RAN camp. These two companies have quite a lot to lose if Open RAN is a long-term winner and they are not the dominant players in that ecosystem. If they are, will the market be as open and as free of vendor lock-in as desired? And if not, will Europe face a net loss position by backing Open RAN's accelerated development?
And will Open RAN be more secure and more energy efficient than current infrastructure models, as the five big operators claim? Hard and fast evidence should be requested by anyone taking a financial and/or political decision.
These are all devil's advocate questions, but just some of the ones that will no doubt be placed in front of the EU decision-makers as they weigh up the case for supporting Open RAN.
The Open RAN story is only at Chapter 1 – whether Europe gets to write parts of Chapters 2, 3 and beyond might now be in the hands of key influencers in the European Commission's office of the Directorate-General for Communications Networks, Content and Technology such as Thierry Breton (a former CEO of France Telecom, now Orange), Margrethe Vestager, and Roberto Viola (former Secretary-General at Italian telecoms regulator AGCOM): Their inboxes will be busy today...
Europe's current 13 Open RAN vendor big guns
To close out, here are the Europe's 13 'major' Open RAN developers/vendors as identified in the report and how they are categorized:
ARM (chips and components)
Atos (systems integrator)
Canonical (cloud software)
CapGemini (systems integrator, RAN intelligent controller)
Cellnex (enterprise services
Ericsson (management and orchestration, RAN intelligent controller)
Nokia (full RAN, enterprise services, RAN intelligent controller)
NXP (chips and components)
OVHcloud (public or third-party cloud)
Reply (systems integrator)
Rohde&Schwarz (testing)
Spirent (testing)
SuSE (cloud software)
- Ray Le Maistre, Editorial Director, TelecomTV
Email Newsletters
Stay up to date with the latest industry developments: sign up to receive TelecomTV's top news and videos plus exclusive subscriber-only content direct to your inbox – including our daily news briefing and weekly wrap.