As the Internet turns 50, a Japanese pioneer prepares to switch it off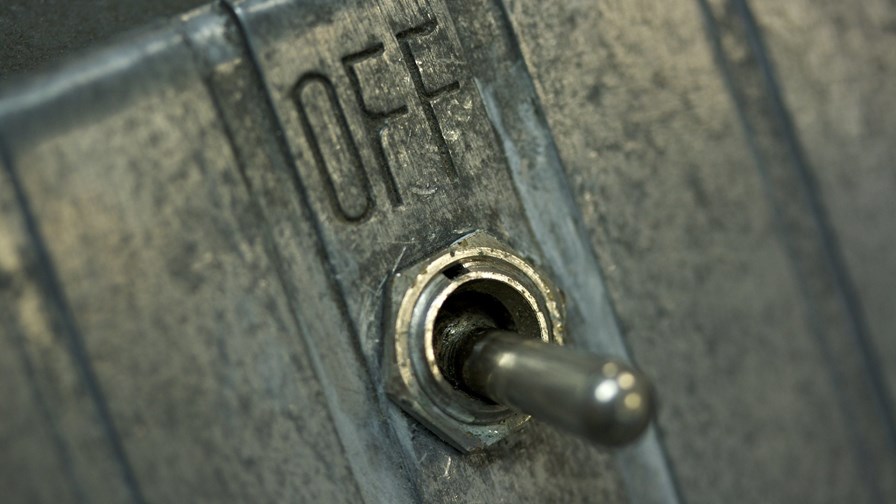 NTT DoCoMo to shut down i-mode in 2026 as user base dwindles
It was the first mobile Internet service to actually take off...
...But proprietary protocols limited its reach as smartphones took over
As ageing geeks around the world get all misty-eyed about the Internet turning 50, one pioneering Japanese operator has revealed plans to switch it off; well, a version of it, anyway.
NTT DoCoMo said the curtain will come down on its i-mode service on 31 March 2026, as its user base continues to fall, and as more money and effort is poured into 5G.
Launched in February 1999, i-mode gave customers who owned what we would call today feature phones access to the Web, email, and various services like weather and news. Available initially over 2G, then later 3G, it was based on DoCoMo's in-house protocols and programming language. It meant that Websites and services had to be developed specifically for i-mode; ergo customers didn't get access to the worldwide Web, if you like, but a version of it, hosted by DoCoMo.
Despite its proprietary nature, i-mode struck a chord with customers, mainly because there was nothing else on the market that was as intuitive to use. Reason being, back then, Japanese operators dictated a phone's feature set to domestic device manufacturers. The upshot was, DoCoMo customers could access the i-mode service menu simply by pressing the dedicated i-mode button on their handset.
It was a great success, with subscribers peaking at 49 million. Customers were not only prepared to pay to access the network, they were also happy to pay charges on top of that in order to use individual services.
In Japan, i-mode was joined by competing services from KDDI and J-Phone (the operator that eventually became Softbank). In Europe, Australia, and a few countries in Asia, some operators partnered with DoCoMo to launch i-mode on their own networks.
The service established Japan in the vanguard of mobile data use and revenues, a position it enjoyed for the better part of a decade. Indeed, when I started writing about the industry in 2007, operators in Europe and further afield were still trying to figure out how to drive meaningful mobile data uptake as they became increasingly desperate to recoup their massive outlay on 3G spectrum.
As it happened, an answer to that question arrived later that year with the first iPhone.
Opening the floodgates
The iPhone demonstrated that what consumers at that time wanted from their mobile Internet connection was access to the exact same services they accessed over their fixed Internet connection.
They didn't want some operator or vendor-branded version of it, requiring a separate log in and restricting access to users on the same network, or with the same handset. They wanted to use their phone to pick up from where they left off on their desktop. It was only later, with the advent of the App Store, that demand for content and services specifically developed for use on a mobile device really took off.
Apple was followed by Google Android, and others – including most of Japan's domestic handset makers – fell by the wayside. The rest is history. At the end of March 2026, i-mode will also become history.
Rose-tinted spectacles
It is an interesting coincidence that i-mode's death knell has been signalled on the 50th anniversary of the first message sent over ARPANET, the first functioning version of the Internet. And it probably means that DoCoMo's announcement will be largely ignored, as attention focuses instead on how to make sure the Internet remains a force for good.
"Its birthday is not altogether a happy one," lamented Worldwide Web inventor, Sir Tim Berners-Lee.
"The Internet — and the World Wide Web it enabled — have changed our lives for the better and have the power to transform millions more in the future. But increasingly we're seeing that power for good being subverted, whether by scammers, people spreading hatred or vested interests threatening democracy."
Berners-Lee repeated his call for a new 'Contract for the Web', one that sees governments, companies, and citizen groups draft a plan to "protect the Web as a force for good."
It smells a lot like regulation, and in all likelihood, it is probably doomed to fail, as any attempt to curb certain online behaviour will be portrayed by some as an attack on freedom of expression. Furthermore, for every Web service that signs up to the new Contract, another one that explicitly does not, will surely spring up.
Of course, there is an alternative. We could do what DoCoMo plans to do to i-mode in 2026, and just switch the whole thing off, right?!
Email Newsletters
Sign up to receive TelecomTV's top news and videos, plus exclusive subscriber-only content direct to your inbox.