Nokia Mobile Networks looks for attractive adjacencies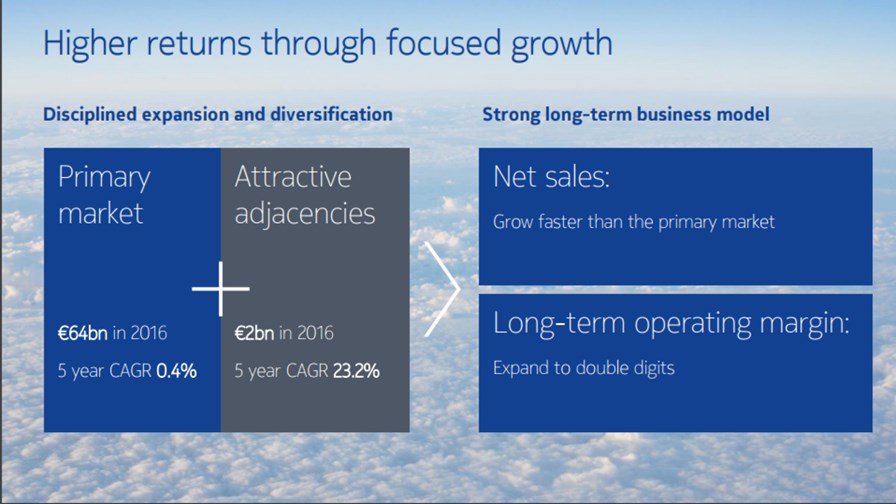 Nokia's President of Mobile Networks, Samih Elhage, spent some time this week talking to the telecoms press about his company's plans as it folds in Alcatel-Lucent and looks forward to new opportunities and new growth, just as (and perhaps even slightly 'because') the Nokia name is back in the headlines.
Yes, right about now there are eagerly anticipated plans being laid to launch new Nokia branded smartphones by June next year.
But Nokia itself isn't doing it. That wheeze has fallen to a bunch of former Nokiaites rallying under the flag of HMD Global having formed at company to license the Nokia brand to make quality Android smartphones.
But, a skeptic might ask, if the "Let's make a better class of Android" approach hasn't worked for Blackberry then you have to ask: "Why would it work for Nokia?" After all, it was, by all accounts, a strategy considered and rejected by Nokia at least once through its smartphone business's long Microsoft-engineered demise. And, if anything, the smartphone market has moved on to an even more vicious commodity phase. Great for users, not so great for vendors - even hypercompetitive vendors like Apple.
Now with the HMD Global news in all the business newspapers and generating headlines like 'Are we about to see a Nokia 'comeback?', the already very large Nokia Mobile Networks business has a right to feel slightly peeved. For Samih and the Nokia troops on the mobile telecoms infrastructure side, there's nothing to 'comeback' from. Nokia is already back.
In fact it has the wind in its sails (though perhaps not quite yet, its sales) as it irons out the kinks in its technology line-up post the acquisition of Alcatel-Lucent, itself a product of several generations of takeover and merger.
The consolidation amongst infrastructure vendors over the past 25 years or so, has been tremendous. Step back to the early 1990s and each sizeable national market was liable to have at least one big voice switch vendor. Today, non-stop consolidation has distilled this right down (arguably) to three big global players springing out of voice telephony -- Nokia, Ericsson and Huawei, all of whom concentrate, in the main, on mobile rather than fixed infrastructure.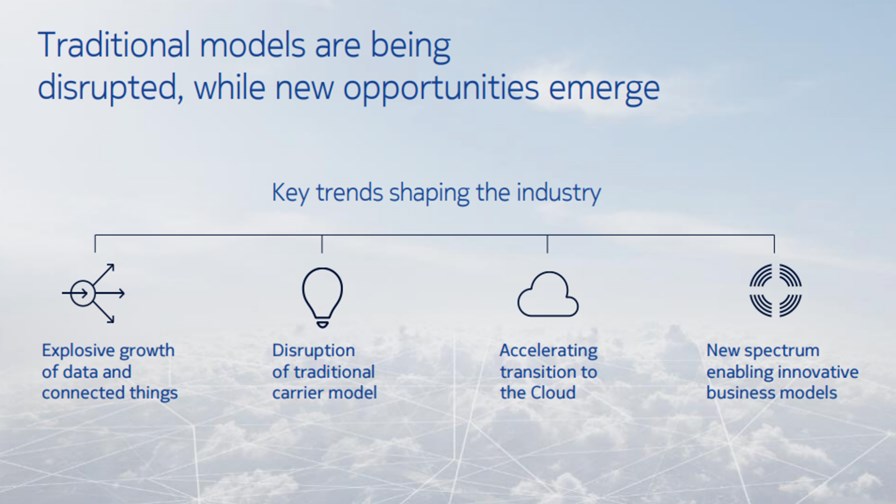 So where to now?
Nokia is again a real force to be reckoned with and Samih was eager to point out its sheer size and breadth. It has 52,000 professionals - 23, 000 in R&D and 25, 000 in services, serving customers in 100 countries. And it has active relationships with 28 of the top 30 customers, he says.
The addressable market for telecoms infrastructure is a big one - Samil puts it at €64 billion. But the trouble is the biggest segment - the mobile infrastructure side - is not growing. In fact market watcher IHS Markit says all its indicators point to 2016 being the first year of decline of 2G/3G/4G macrocell deployments. A large part of this malaise is down to a shift from hardware to software in the mobile infrastructure market, it says. Samih says that there are other problems too - operators are being disrupted by OTT players and there is an insatiable demand for data (this we all know).
But the important thing to remember in that qualified gloom, according to Samih, is that whatever happens over the short term, mobile technology will dominate connectivity. It may not be under the control of CSPs (more on this in a moment), but mobile/cellular technologies will have a whip hand as plans are laid to roll out the 100 billion things that will need connecting by 2020. You can never have enough spectrum - especially when there is rampant connecting going on.
Yes, there will be further allocations of public spectrum and new ownership models will be built around shared spectrum, but licensed spectrum is sure to maintain its important position… whatever happens.
But who will control it? Not necessarily today's CSPs. When 5G services arrive in the 2020s there's a good chance that at least some of them will be deployed by new companies, either to better meet their own communications needs by building their own infrastructure and services - in say the connected car field - or to offer specific services to verticals for some flavour of IoT (or whatever we'll be calling it by then).
Some of these new players will buy or share spectrum outright for their needs, many will buy wholesale capacity from tier one network operators (as MVNOs do today) but in either case they will be investing in infrastructure and services which, of course, Nokia could be providing for them.
What this means is that the growth bit of the market will be what Samih and Nokia calls the New Verticals and Attractive Adjacencies, which as well as the new players mentioned above, will include indoor small cell LTE growth, which he expects corporates will be drawn to, as well as opportunities afforded by network splitting which will enable complete virtual networks built as an overlay to serve specific targets groups or applications.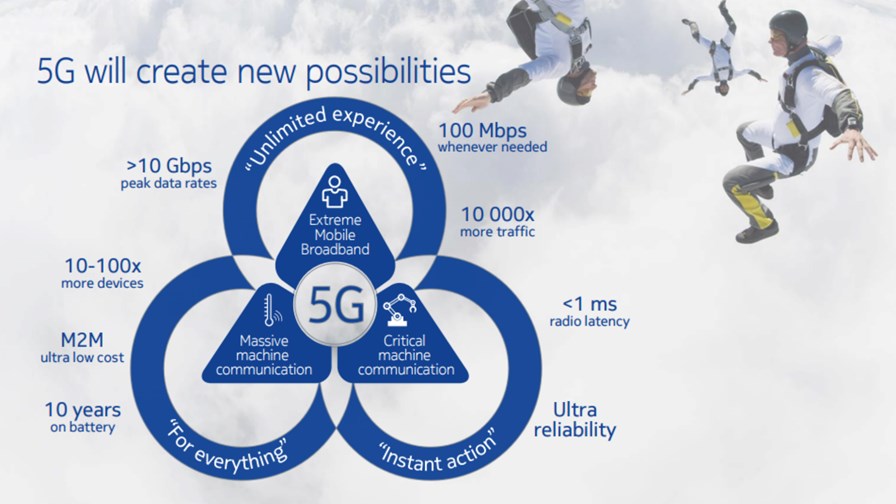 Attractive Adjacencies
So the strategy for Nokia Mobile Networks is fairly straight-forward. Keep and increase where possible its share of the big €64 billion infrastructure and services market which is only expected to grow by about 0.4 per cent CAGR for the next five years; but tap the the much smaller 'Attractive Adjacencies' market which is today worth about €2 billion but is expected to grow at a lip-smacking rate of 23.2 per cent CAGR for the next five years.
In a nutshell, Nokia's Mobile Networks wants to build professional services in its primary market; develop new IoT services (of course); play selectively in IT services, disrupt through extreme automation (in terms of software control of networks); and expand into those new verticals.
Email Newsletters
Sign up to receive TelecomTV's top news and videos, plus exclusive subscriber-only content direct to your inbox.